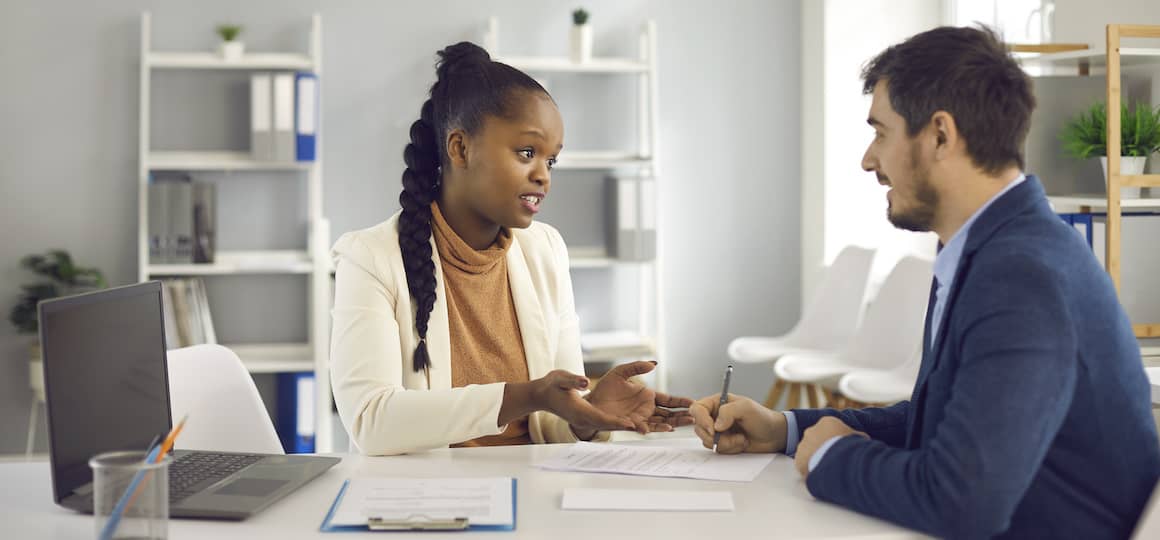 What Is Correspondent Lending?
Kevin Graham5-minute read
August 23, 2023
Share:
When you're first looking to buy a home, it may seem like there's an overwhelming number of options. Not only do you have to deal with figuring out what house you want and how much you can afford, but you'll also need to determine the best loan option for you and who you should work with.
The number of decisions you have to make in order to choose a mortgage lender alone can be a lot to handle. Today, we're going to talk about just one of those lending options – correspondent lending.
What Is Correspondent Lending And How Does It Work?
Correspondent lending happens when a lender originates and funds a mortgage, but then sells it – typically to Fannie Mae or Freddie Mac or a government entity like the Federal Housing Administration (FHA) or Department of Veterans Affairs (VA). These agencies then will package the mortgages and sell to investors as mortgage-backed securities.
Correspondent lending helps the mortgage industry overcome many of the problems inherent in portfolio mortgage lending. Portfolio mortgage lending involves a lender giving you money for a mortgage and then holding that loan for up to 30 years while waiting for the mortgage to be paid off at the end of the loan term.
Very few lenders hold mortgage loans in their portfolio for a long period anymore because waiting for the payoff can make it extremely hard to come up with fresh capital to make more home loans. This also causes a home affordability problem because it makes mortgage funding harder to come by because potential lenders would need a ton of cash on hand.
What happens the majority of the time now is that lenders fund your loan. Then that loan is sold to one of the major mortgage investors mentioned above and your lender recoups the funding to make more loans.
A correspondent lender does however often service your loan, meaning they do things like collect your payment and maintain your escrow account. Your relationship with that lender doesn't have to end just because your loan is sold.
Get approved to buy a home.
Rocket Mortgage® lets you get to house hunting sooner.
Correspondent Lender Vs. Mortgage Broker: What's The Difference?
There is sometimes confusion between correspondent lenders and mortgage brokers, so let's take a minute to briefly touch on the distinction.
A correspondent lender handles all the functions associated with mortgage origination. They can take your application, underwrite your loan to make sure you qualify and fund the loan.
A mortgage broker will take your application and collect all necessary documentation from you. However, their role is to shop your application around and make sure you get the best deal you possibly can given your qualifications. Once they've found a lender to work with you, that lender does most of the heavy lifting involved with actually making your loan, including underwriting and making sure it gets funded. If that lender is a correspondent lender as most are, they'll also handle selling the loan on the secondary market.
Correspondent lenders like Rocket Mortgage® often work hand in hand with mortgage broker partners. These mortgage brokers provide a face-to-face connection in the community, and clients can meet with them to understand their goals. At the same time, Rocket Mortgage provides underwriting and funding services that a local partner may not have the capital or staff for.
A Correspondent Lending Example
To help put this in context, let's move forward with an example. Let's say an eligible veteran has just been discharged from the military and is looking for their first home. They choose to work with Rocket Mortgage.
We take their application, collect all necessary documentation, schedule an appraisal and handle all the underwriting that needs to be done for them to qualify. When the loan closes, we provide the funding.
Within a few months after the loan closes, we sell the loan on the secondary market to the VA who then makes their money by putting that mortgage in a mortgage-backed security (MBS) to sell to investors on the bond market. We take the money we got from the VA and use it to make more loans to aspiring home buyers or people looking to refinance to accomplish a goal.
Because Rocket Mortgage is also a servicer, our relationship with the borrower doesn't end when the loan is sold. We forward principal and interest payments to the MBS investors and also maintain our client's escrow account if they have one.
Who Can Use A Correspondent Lender?
Since correspondent lenders work with a variety of mortgage investors, you can find loans for many home buying scenarios. This includes purchasing single-family homes, condos, multifamily properties, second homes and investment properties. This makes correspondent lenders a good choice for a wide cross section of the public.
See What You Qualify For
Congratulations! Based on the information you have provided, you are eligible to continue your home loan process online with Rocket Mortgage.
If a sign-in page does not automatically pop up in a new tab, click here
The Pros And Cons Of Using A Correspondent Lender
There are numerous benefits to working with a correspondent lender, but there are also pain points to be aware of as well.
Pros
Wider variety of products: Since

correspondent lenders work with a variety of mortgage investors, they may have a wider variety of products available than a portfolio lender like a credit union or other bank that might hold the loan on their books.

Knowledgeable on approval guidelines:

Because of the established relationships with so many mortgage investors, a correspondent lender is likely to have a good idea of the different conditions that need to be met for approval as well as exceptions to any guidelines that may be dependent on personal circumstance.

Experienced with mortgages:

When you go with a correspondent lender, what you're getting is all the accompanying connections and experience. With a wide portfolio of options, a correspondent lender is likely to be able to help you find a desirable mortgage that meets your specific situation.
Cons
Extra fees:

Some lenders charge extra fees. Make sure you're aware of how much you're paying and that everything is broken down and explained in a way that makes sense.

Policies must be followed:

Because correspondent lenders are selling to major mortgage investors, those investors have policies that need to be adhered to. If a loan is not up to standards set by the investor agency, the loan can't be originated.
The Bottom Line: Correspondent Lenders Make Mortgage Shopping Easier
Correspondent lenders take loans through the entire origination process before selling those loans to major mortgage investors. Correspondent lenders like Rocket Mortgage still service many loans, so the relationship with the client doesn't end when the loan closes.
The main advantage of working with correspondent lenders is the variety of loan programs they can offer you based on their relationships with many of the major mortgage investors. Once you know you have a trusted mortgage partner, working with a correspondent lender can be a great option for most people who are in the market for a mortgage.
If you think you're ready to get a mortgage, you can apply online. Also feel free to give us a call at (888) 452-8179.
Get approved to refinance.
See expert-recommended refinance options and customize them to fit your budget.
Related Resources
Viewing 1 - 3 of 3