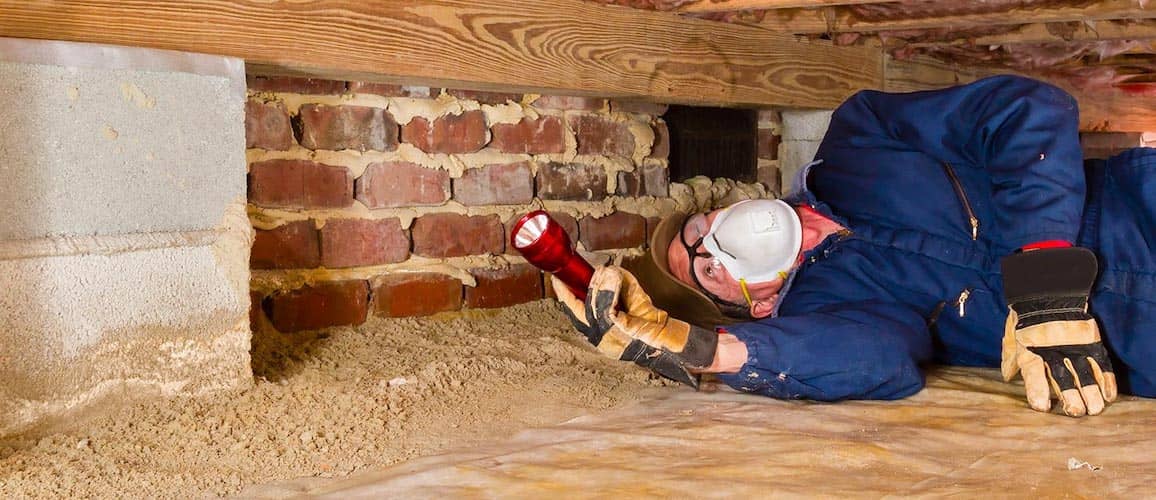 The What And Why Of 4-Point Inspections
Victoria Araj6-minute read
October 23, 2023
Share:
A 4-point inspection gives a homeowners insurance company insight into the current condition of a house through an in-depth examination and evaluation of its four major systems: roofing, electrical, plumbing and HVAC. The inspection result tells the insurance company how much liability they'll assume if they provide home insurance coverage.
Let's explore what's involved in a 4-point inspection, how to prepare for one and the differences between a 4-point inspection and a standard home inspection.
What Is A 4-Point Inspection?
A 4-point inspection examines the following systems in a house or condominium: roofing, electrical, plumbing and HVAC. A home inspector tests and reviews the systems to verify that they either work or they must be repaired or replaced.
A homeowners insurance company typically requires a 4-point inspection before approving a new policy or renewing a homeowners insurance coverage. Insurance companies may be more selective about providing coverage to homes over 4 years old because they're more likely to need costly repairs.
For example, someone seeking coverage for a home that is 5 years old may have electrical or HVAC issues that may emerge within the next few years. Insurance providers use the results of the 4-point examination to identify properties that are at higher risk of repair and get a clear understanding of the financial risks involved in insuring the property.
New homeowners can also use a 4-point inspection to gauge whether the property is worth investing in before fully committing to a mortgage. Noticeable issues found during the inspection can indicate future headaches.
Benefits Of A 4-Point Inspection
A 4-point inspection provides several benefits:
Fast and inexpensive:

A 4-point inspection can be completed quickly at a low cost. A trained, licensed professional can inspect a property within a few hours.

Guarantee the condition of your real estate:

If you plan on selling your home, you can use the inspection to see what issues you'll need to address in your home before listing.

Avoid future headaches:

Whether you're a homeowner or a prospective homeowner, an inspection can help you avoid unexpected repairs, upgrades or replacements because you've checked the major systems in the home preemptively.
What Does A 4-Point Inspection Cover?
When a licensed inspector visits a home to conduct a 4-point inspection, they examine the following systems:
HVAC (heating, ventilation and air conditioning):

The inspector will look for obvious signs of leakage and issues with the ventilation system and check to make sure hot and cold air comes out of the vents.

Electrical:

Homes with aluminum, knob-and-tube and copper wiring present increased fire hazard risks and are commonly uninsurable.

Plumbing:

The inspector will examine pipes to gauge their likelihood of bursting, which could lead to water damage.

Roofing:

Inspectors determine the age, material and life expectancy of the roofing system.
Heating, Ventilation And Air Conditioning (HVAC)
HVAC stands for heating, ventilation and air conditioning. HVAC is one of the most integral systems, as it controls the climate in a home. Improperly installed or outdated HVAC systems elevate the risk of poor air quality and dust accumulation, potentially leading to unwanted health complications if left unchecked.
As the licensed inspector examines the HVAC unit, they will look for the following:
Fully Functioning Heating And Cooling Unit
A homeowner has an appropriately sized, fully functioning heating and cooling unit installed. It's important to note that fireplaces, oil furnaces and window air conditioning units aren't considered primary heating and cooling systems in homes due to their safety risks and energy inefficiency.
Condition And Age Of The HVAC System
Although it's not a pass/fail criterion for the inspection, the condition and age of an HVAC unit are evaluated during the inspection. The inspector can establish the unit's life expectancy and how well-maintained the system is. It should be fine as long as there are no apparent system issues.
Note: If an HVAC unit is over 20 years old, you'll likely be advised to replace the system with an updated model.
Electrical Panels And Wiring
When an inspector examines your electrical system, they want to ensure everything meets code regulations. All electrical outlets should be properly grounded, and the system's size must be appropriate for the size of the house.
If an inspector discovers an issue with your electrical system, like a code violation, you may still pass the inspection. Whether you pass or fail will depend on the seriousness of the violation and the level of risk involved.
Certain components of an electrical system can't be insured. Their presence may result in inspection failure, including:
Aluminum branch wiring

Knob-and-tube wiring

Fuses/fuse boxes

Double-tapped breaker

Cloth and sheath wiring
Plumbing Connections And Fixtures
During the plumbing system inspection, the inspector will evaluate the material and age of the drain and supply lines throughout the house, looking for signs of leakage. They'll also look at the water heater, ensuring it effectively distributes water throughout the home.
Roofing
The roof inspection is typically the most comprehensive portion of the inspection. The home's roof design is integral to the building's entire structure and affects factors such as energy efficiency and mold accumulation. Inspectors look closely for potential health and safety risks that may compromise the home's structure and the safety of its occupants.
The following factors are evaluated during the roofing inspection:
Age:

After about 20 years, it's recommended to replace your If not, you may end up with cracked, curling or missing shingles.

Signs of deterioration:

Poorly designed or older roofs allow pools of water to form on the surface, leading to water damage. Inspectors look for signs of roofing damage that can compromise the home's safety.

Leakage:

Inspectors check for potential leakage issues. Roof deterioration can lead to leaks in your home.

Roof structure: The shape of your roof affects your home's ability to withstand common weather conditions. Today, hip roofs – roofs with four points that come together to create a ridge – are most common for protection against high winds and snow
See What You Qualify For
Congratulations! Based on the information you have provided, you are eligible to continue your home loan process online with Rocket Mortgage.
If a sign-in page does not automatically pop up in a new tab, click here
How Do I Prepare For A 4-Point Inspection?
You can prepare your home by analyzing the four major systems for safety issues.
Here are a few things to look for:
HVAC operation: Run your air conditioning and heating units to verify they work.

You're not allowed to use fireplaces, oil furnaces or window air conditioning units as central heating and air conditioning.

Exposed or ungrounded wiring: Double-tapped

breakers, fuse boxes and aluminum wiring are also red flags. They're considered fire hazards and must be upgraded or replaced.

Signs of leakage, water-damaged walls and pipe deterioration: Because of

the severe damage plumbing issues can cause, these issues will disqualify you from securing homeowners insurance.

Broken or damaged shingles:

Replace or fix any broken, missing or warped shingles. You must resolve any signs of water damage or patch any holes.
4-Point Inspection Vs. Full Inspection
People often mistake a 4-point inspection for a complete or standard home inspection. The two share a common goal of evaluating the home's current condition but differ in the time it takes to complete the inspection and insurance requirements.
Extent Of Inspection
A 4-point inspection is generally a quick process because inspectors only examine the four essential systems in a home.
Complete home inspections are comprehensive. Inspectors examine more aspects of the home than a typical 4-point inspection. During a standard inspection, inspectors examine the following:
Appliances

Inside structure of the home
Outside structure of the home

Drainage and grading

Doors and windows

Plumbing

Electrical systems

Roofing
Purpose Of Inspection
Potential homeowners and insurance companies generally order a 4-point inspection when a home is over 3 years old, and there is an elevated risk of issues with structural integrity and other safety issues.
Full home inspections are comprehensive and usually scheduled by home buyers. Future home buyers want a holistic look at a home's condition to help guarantee its value.
Insurance Requirements
Insurance companies often require homeowners with properties over 30 years old to get a 4-point inspection to qualify for new coverage or renew their policy. As homes get older, the likelihood of potential issues increases significantly.
Complete inspections are generally performed during the home buying process to determine whether a property is in good condition. A home inspection is usually not required, but it's considered a crucial step in a home buyer's due diligence.
4-Point Home Inspection Costs
The cost of a 4-point inspection will vary from state to state and by insurer. It's safe to estimate that you'll pay anywhere from $50 to $150 to have a 4-point inspection completed on your home.
The Bottom Line
Whether you're trying to insure and buy an older home or renew your existing insurance policy, a 4-point inspection can demonstrate to your insurer that your property is a reasonable risk for them to insure.
Before you schedule a 4-point inspection, make sure your financing is in place to buy the home of your dreams. Start the mortgage approval process today.
Get approved to buy a home.
Rocket Mortgage® lets you get to house hunting sooner.
Related Resources
Viewing 1 - 3 of 3