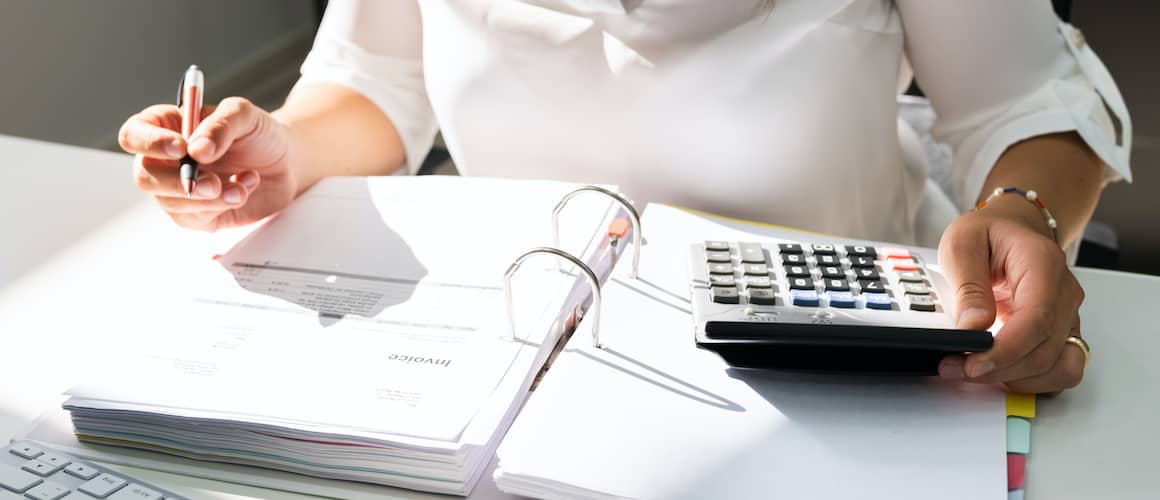 Understanding Net Operating Income In Real Estate
Sam Hawrylack5-minute read
February 20, 2023
Share:
Vetting potential real estate investments can seem like a big task. Looking at home values, potential rental income, and expenses can make it challenging to choose the right property. But understanding the net operating income calculation can help you find the right investment property that makes the most financial sense for your situation.
What Is Net Operating Income (NOI)?
What does NOI mean? Net operating income (or NOI) is a measurement of an investment's profits. It takes a property's total earnings and subtracts any operating expenses. The result is the NOI or how much money you earn after paying the costs to operate the property.
Real estate investors should pay close attention to a property's NOI to ensure it's a good investment. For example, if a property will cost more than you can make on it, the investment doesn't make sense.
In the real estate industry, net operating income helps investors determine a property's potential revenue. While it's not the bottom line an investor will earn, it's a good way to determine a property's potential so investors can either keep it or nix it from their list of possibilities.
See What You Qualify For
Congratulations! Based on the information you have provided, you are eligible to continue your home loan process online with Rocket Mortgage.
If a sign-in page does not automatically pop up in a new tab, click here
Net Operating Income Formula
Knowing how to calculate NOI is important for investors. Using this quick formula, you can determine a property's potential before putting too much time or effort into it.
The net operating formula is:
Net operating income = Gross operating income − Operating expenses
Gross Operating Income
First, the gross operating income considers the potential rental income minus any vacancies. You'll need the area's market rent and the average vacancy rate. Then, you can add any other potential income the property might earn to that number.
Examples include a coin laundry, rent for parking spots, and vending machines. Anything on the property that could potentially bring in income should be included.
Make sure to include any potential income in the gross operating income before moving on to the next step, determining the property's operating expenses.
Operating Expenses Included In NOI
You must know the property's operating expenses to have an accurate net operating income. However, this doesn't mean every expense you incur to own the property, though. We'll discuss the expenses excluded later, but the carrying costs included in the operating expenses are as follows:
Insurance

Maintenance and repair costs

Property management

Utilities
Expenses Not Included In NOI
Some expenses aren't included in the NOI. The most significant example of an excluded expense is the mortgage payment. Other debts not included in the net operating income calculation include:
Debt service:

The largest payment not included in the NOI is the mortgage. It's excluded because it would be an unfair depiction of the net operating income since some investors can invest more than others in the property.

Income tax:

Net operating income is calculated pre-tax, so income tax liabilities aren't included in the calculation.

Depreciation:

Depreciation isn't an expense you pay out of pocket. Instead, it's an accounting term that allows investors to take a legal tax deduction when owning property. Because NOI focuses on 'real' operating expenses, depreciation isn't included.

Tenant Improvements:

Sometimes, landlords work a tenant improvement allowance into a lease to allow tenants to fix the space up the way they like. Since this is subject to opinion and varies by property, it's not included in the NOI.

Capital expenditures:

Each property has different repair and maintenance needs, so capital expenditures are not included in the NOI because there's no way to predict what a property might require.
Great news! Rates are still low in 2022.
Missed your chance for historically low mortgage rates in 2021? Act now!
Example Of How To Calculate Net Operating Income
You'll need the gross operating income, other income, and operating expenses to calculate net operating income.
Here's an example:
You have your eyes on a three-unit property. The current owner charges $2,000 a month in rent and has a coin-operated laundry machine that makes $2,000 a year and parking spots that bring in $5,000 a year.
The current owner also pays $20,000 yearly in operating expenses to run the property.
The property's NOI is:
$72,000 + $2,000 + $5,000 - $20,000 = $59,000
How Net Operating Income Is Used In Real Estate
Knowing the net operating income, investors can compare the income to other available properties. Investors can also determine if the NOI is enough to cover any debt the investor would incur to purchase it.
In addition, the NOI helps determine the following ratios that further help an investor decide:
Capitalization rate (Cap rate):

The cap rate measures the property's rate of return. It's the NOI divided by the property's purchase price. There's no right or wrong cap rate, but some investors have a specific target to help them find the right property.

Debt service coverage ratio:

The debt service coverage ratio compares the net operating income to the property's debt. A DSCR of 1.0 means the investment has enough income to cover the mortgage (but nothing extra). A DSCR above 1.0 means there's a profit, and below 1.0 means there isn't enough income to cover the debt.

Return on investment (ROI):

The ROI helps investors understand a property's potential return on investment. It's calculated by finding the difference between the sales price and the amount invested (purchase price + any improvements) divided by the total amount invested.

Cash-on-cash returns (CoC):

The cash-on-cash return compares the cash you invested in the property to the cash you earn. The higher the CoC, the faster you'll have cash available to further your real estate portfolio.
Pros Of Using NOI In Real Estate
Investors can easily compare properties to make fast decisions.

Investors have a heads-up on a property's potential before they own it.

The NOI tells investors right away if a property investment is risky.
Cons Of Using NOI In Real Estate
Not all investors use NOI, and those that use it don't always use the same calculation.

The NOI might not be accurate if the current owner mismanaged the property.

If investors can't get the projected rent, the NOI will be off.
Net Operating Income FAQs
What is net operating income in real estate? Understanding NOI can be complicated; here are some of the most frequently asked questions about it.
Is net operating income the same as profit?
Investors use net operating income to determine a property's profitability. However, it doesn't include the mortgage, taxes, depreciation, and major expenditures, so it's not a true calculation of the profit but a measure to tell if a property is worth considering.
How do you calculate net operating income before tax?
To calculate net operating income before tax, you use the property's gross income and subtract the operating expenses.
What is a good net operating income percentage?
As a rule of thumb, the higher the ratio between net operating income and property price, the better. A good NOI depends on your local market. To evaluate whether your NOI is good, compare it to similar properties in the area with the intention of being above the mean.
How can I improve my NOI?
To improve a property's NOI, consider increasing the rent, decreasing expenses, and enhancing your tenant screening tactics to reduce vacancy rates.
The Bottom Line
The net operating income is one way to tell if an investment property is a good option. It's just one number in many calculations to help you decide if you should invest. If you've done your homework and found the property you want to invest in, contact us today to start the mortgage approval process and become a landlord.
Get approved to refinance.
See expert-recommended refinance options and customize them to fit your budget.
Related Resources
Viewing 1 - 3 of 3