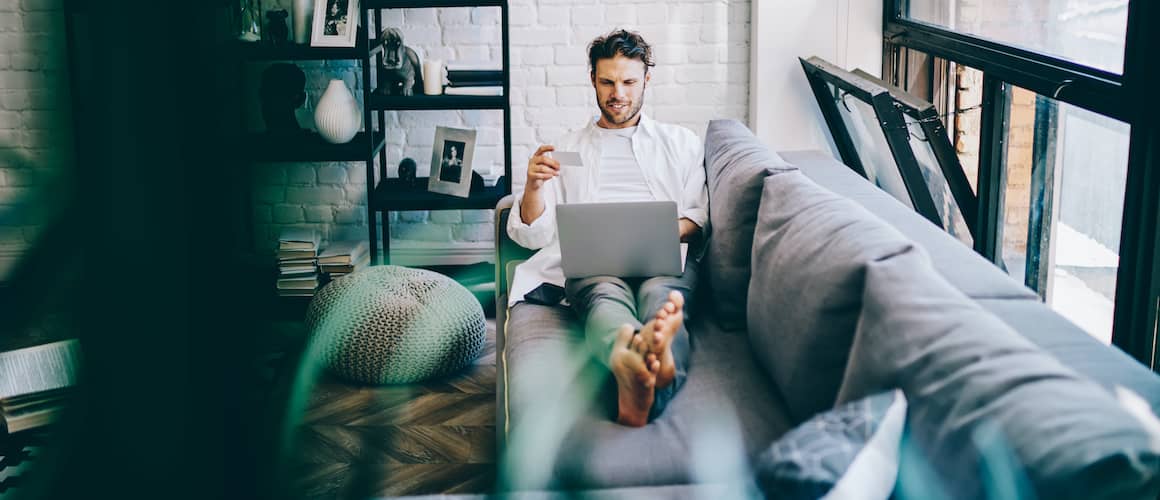 How To Apply For A Home Equity Line Of Credit (HELOC)
Michelle Banaszak6 minute read
August 28, 2023
Share:
If you're looking for a way to use the equity in your home, a home equity line of credit, or HELOC, may be an option.
A HELOC is a type of second mortgage that allows homeowners to borrow money against the equity they have in their home as a line of credit. Borrowers can use these funds for a variety of purposes, including home improvements, education and the consolidation of high-interest credit card debt.
A HELOC involves using property as collateral for the credit line. As you gradually repay the outstanding balance, your available credit amount is renewed, functioning similarly to a credit card. This means you can typically re-borrow funds, if necessary, within your draw period that generally spans around 10 years, up to the credit limit set during closing. After the draw period, a repayment phase (typically lasting up to 20 years) starts. Be sure to refer to the specific terms and conditions of your HELOC agreement for accurate information.
It's important to note that Rocket Mortgage® does not offer HELOCs, but does offer home equity loans.
What To Consider Before Applying For A HELOC
Before applying for a HELOC versus a home equity loan, homeowners should consider several factors to ensure they're making an informed and responsible decision. Of course, there are pros and cons to HELOCs. Here are some key points to think about:
Purpose of the loan: Homeowners should have a clear and well-defined purpose for the funds they intend to borrow through a HELOC. Whether it's for home improvements, education, debt consolidation, or other expenses, having a specific plan in place is essential.
Equity and property value: A HELOC relies on the equity you have in your home. It's crucial to have a good understanding of your home's current market value and the amount of equity available to borrow against.
Interest rates and terms: While HELOCs often have lower interest rates compared to credit cards, they are variable and can fluctuate over time. Homeowners should be prepared for potential interest rate increases and understand the terms of the loan, including the draw period and repayment phase.
Credit score: Lenders consider your credit score when approving a HELOC and determining the interest rate. A higher credit score can result in better terms and rates, so it's important to check your credit score and address any issues before applying.
Loan amount and limit: Work with a lender to determine how much you can borrow with a HELOC so as not to overextend yourself financially.
Financial stability: Speaking of finances, homeowners should assess their financial stability and ability to make monthly payments. Remember that if you're unable to make payments, you could risk losing your home through foreclosure.
Fees and costs: HELOCs may come with fees, including application fees, origination fees, annual fees, and closing costs. Make sure you understand all potential costs associated with the loan.
Repayment plan: During the draw period, you'll have flexible access to funds and only need to make minimum interest payments. However, homeowners should have a plan for repaying the principal borrowed once the repayment phase begins.
Alternative options: Explore other financing options, such as a home equity loan, personal loan or refinancing your mortgage, to determine which option best works with your financial goals.
See What You Qualify For
Congratulations! Based on the information you have provided, you are eligible to continue your home loan process online with Rocket Mortgage.
If a sign-in page does not automatically pop up in a new tab, click here
HELOC Requirements
Just like mortgage requirements, the exact HELOC requirements will vary from lender to lender, but you typically need:
Reliable income: Most lenders will ask for proof of income to make sure you are able to pay off your loan.
Good credit: A credit score above 700 is considered ideal, but some lenders will approve a HELOC with a lower score.
Loan-to-value ratio, (LTV): You should have at least 15% – 20% home equity, meaning, your loan amount should be no more than 85% of your home's value.
Responsible payment history: Lenders may look back at your previous payment history to make sure you haven't had late or missed payments.
Debt-to-income ratio, (DTI): The lower your debt-to-income ratio, the better. DTI is the percentage that tells lenders how much you spend on monthly debt payments compared to how much money you have coming in.
How To Apply For A HELOC In 6 Steps
Applying for a HELOC is similar to applying for other mortgage loans. If you've already calculated your home equity, LTV ratio, reviewed your credit report, and estimated your DTI ratio, you're well on your way to applying for the loan. Here are the next steps:
Find A Lender
Keep in mind these tips for researching and selecting a reputable lender. Make sure you ask specific questions, such as what your fees and payments will be, what credit qualifications they require, and what the interest rates are. It's important to compare rates, terms, and loan types, like the option to apply for a fixed-rate HELOC.
Gather Documents
After you've chosen a lender, you'll need to fill out an application. You may be able to complete the application online, but some lenders may require you to physically come to the location. Be ready to provide proof of income documentation, such as bank statements, W2s or pay stubs. Check with your lender about what specific documents you'll need. Having these documents ready will only lead to a smoother application process.
Get An Appraisal
An appraisal estimates how much your home is worth compared to other similar homes in the area and is especially important to help determine your maximum LTV ratio. For the best outcome, it helps to know what hurts a home appraisal.
Close On Your New Line Of Credit
Once your home has been appraised, your lender will let you know if you've been approved for a HELOC. They'll also provide additional details, such as your credit line limit and interest rate. If you decide to proceed, you'll sign your loan documents. This can also be online or in person, depending on the requirements of your lender. Keep in mind that any fees and closing costs will be added to your loan amount.
Start The Draw Period
A HELOC draw period is the amount of time you have to use the available credit from your loan. Many HELOCs give you a 10-year draw period to access funds. Throughout the draw period, you can withdraw as much as you need up to your established credit limit.
Pay Back The HELOC
Similar to a credit card, once your draw period ends, you'll need to start paying back both the principal loan and the interest. When the draw period is over, your line of credit is closed and you can no longer draw from the HELOC. Typically, you'll have 20 years to repay the loan balance. However, this can vary based on your lender and your loan terms. Your payments may stay the same with a fixed-rate HELOC, or they could increase or decrease if your HELOC has a variable interest rate (which most do).
FAQs About Applying For A HELOC
We've covered a lot about HELOCs in a short amount of time. Here are some of the basics to get you started.
What credit score do you need for a HELOC?
This will depend on your lender's requirements. Most lenders look for a credit score above the mid-600s.
How do I get approved for a HELOC?
You'll need to choose a lender and supply them with all required documents and information. This includes things like pay stubs, bank statements, and legal identification.
How often can the interest rate change on a HELOC?
Most HELOCs have variable interest rates. Generally, these rates can change as often as monthly. Be sure to check with your lender about the terms of their interest rates.
How does HELOC repayment work?
Once your draw period is over, you'll need to start paying your loan back based on the agreement with your lender. Like paying a credit card, you'll have a certain payment and a certain amount of time to pay the loan off.
Can I get a HELOC without a job?
You may still be able to get a HELOC without a job if you have other sources of income, such as Social Security benefits, pension or retirement payments, disability benefits, or child support.
The Bottom Line
A HELOC can be a great way to pay for home improvements, education or consolidate high-interest credit card debt. But there are many things to consider before applying for the loan. A HELOC is just one way homeowners can tap into their home equity. Another is to apply for a Home Equity Loan with Rocket Mortgage® today!
Related Resources
Viewing 1 - 3 of 3