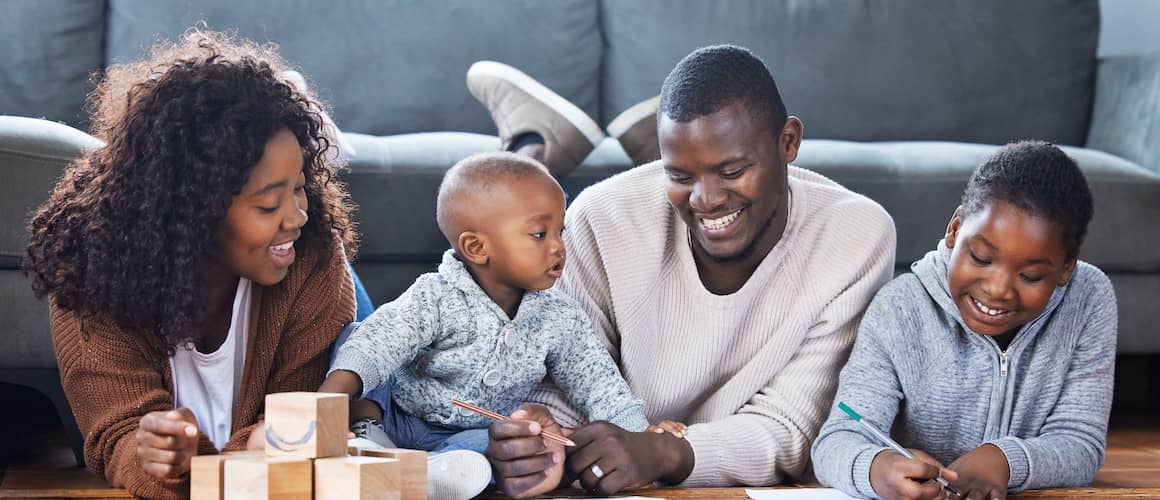 The Home Mortgage Disclosure Act, Explained
Kevin Graham5-minute read
February 20, 2023
Share:
When you're applying for a mortgage, there's a ton of information collected as you go through the process. The different parameters are what makes your loan unique to you. However, all these data points also provide a unique opportunity for regulators. The Home Mortgage Disclosure Act covers data that qualified lenders must report to the federal government.
What Is The Home Mortgage Disclosure Act (HMDA)?
The Home Mortgage Disclosure Act (HMDA) created mandatory reporting requirements for qualified mortgage lenders to help the federal government further three goals:
Determining if covered lenders are supporting the residential housing needs in the communities they serve

Helping public officials determine where public funding can be best utilized to attract private capital where it's most needed

Using the data to look for possible discrimination in lending
These three pillars of the act make it a key component of the federal government effort to make sure we have equal opportunity housing in the United States. The law was created as a check to make sure that lenders are adequately supporting access to real estate in the communities they serve and that they aren't discriminating based on a protected class.
The government also uses the data to determine where it's funding for homeownership programs may be best appropriated.
History Of The HMDA
The HMDA was enacted into law by Congress upon the president's signature December 31, 1975, and went into effect June 28 of the following year. The act was created to mandate public reporting around the mortgage lending activities of covered institutions.
At the time of passage, there was a concern that some lenders were partly responsible for the downturn of certain areas of the country because they weren't providing loans on reasonable terms to qualified applicants.
Congress wanted to legally compel mortgage lenders to give public officials and citizens at large the tools to determine whether they were serving their communities appropriately. The law has been passed again each time it's come up for renewal ever since.
Initially, the Federal Reserve was responsible for implementation and enforcement of lenders' reporting responsibilities, which they put into effect by authoring Regulation C. As part of the Dodd-Frank Act. Rulemaking under the law was transferred to the Consumer Financial Protection Bureau (CFPB) in 2010.
See What You Qualify For
Congratulations! Based on the information you have provided, you are eligible to continue your home loan process online with Rocket Mortgage.
If a sign-in page does not automatically pop up in a new tab, click here
What Information Is Reported?
HMDA reporting requires a wide variety of information to be transmitted. Here's a list of the information that's collected. Where the definition isn't obvious, we'll provide one.
The calendar year the data was submitted

Reporting number for the financial institution making the submission

Various fields related to the location of the loan including state, county, census tract and, if applicable, metropolitan statistical area or metropolitan division

Loan product type: This field reports both whether the loan is a conventional (non-government-backed), FHA, VA or USDA loan as well as whether it's a primary or secondary lien such as a home equity loan or home equity line of credit (HELOC).

Dwelling category: This has multiple purposes as well, stating whether the home is site-built or manufactured housing along with whether it's single-family or multifamily construction (5 units or more)

Whether the loan meets conforming limits set by Fannie Mae and Freddie Mac based on the loan amount and number of units.

Information on the client's race, ethnicity and sex

Action taken: Whether the loan was originated or purchased, and whether an application or request or preapproval was approved, accepted or denied

Which investor (if any) purchased the loan

Preapproval: Whether an approval was requested to determine how much the buyer could afford prior to purchasing

Purpose of the loan: Purchase, home improvement, rate/term or cash-out refinance, etc.

Whether or not it's a reverse mortgage

Open-ended line of credit: Does the loan have a revolving balance at any point (HELOC)?

Does the loan have a business or commercial purpose?

Loan amount

Combined loan-to-value ratio (CLTV): The value of the total amount of debt secured by a property compared to its total value

Interest rate

Rate spread: The difference between the loan's annual percentage rate and the average prime offer rate at the time of the transaction.

Whether it's a high-cost mortgage

Total loan costs

Total cost of points and fees

Total origination charges

Total paid for discount points (mortgage points)

Total amount paid in lender credits

Length of the loan in months

The time in months when a prepayment penalty would apply (if applicable)

The length of time during which an introductory rate might apply

Does the loan have a negative amortization feature?

Are there interest-only payments?

Is there a balloon payment?

Are there any other features of the loan that indicate it won't be fully paid off by the end of the loan term?

Property value rounded to the nearest $10,000

Was the home built on site or manufactured and transported?

Occupancy: primary home, second home or investment property

If the mortgage is for a manufactured home, is it secured by the home or the home and land?

Also applicable to manufactured homes, what is the property interest in the land?

How many total units are secured by the loan?

Age range of the applicant

The percentage of units in a multifamily residence that meet standards for affordable housing

Gross annual income

Debt-to-income ratio

Name and version of credit score model used

Specifically, whether an applicant is over 62 (has to do with reverse mortgage eligibility)

Whether the application was directly submitted or came from a broker

Who the loan was or would have been initially payable to

Automated underwriting systems that may been used to help evaluate the application

Reasons for application denial
Not all of these questions and data points apply to every application, but the government combines this with data gathered by the U.S. Census Bureau to evaluate how well lenders are fulfilling their responsibility to provide access to equal opportunity home financing in their communities.
It's worth noting that not all questions are required to be answered by the borrower, so you can't get every data point. Lenders do have the option of reporting visual observations with regard to questions such as race or ethnicity, but this can be more difficult to ascertain if the application is taken online or over the phone.
Reporting Of HMDA Data
HMDA reporting requirements apply to any financial institution or independent mortgage lender who closes more than 25 closed-end (non-revolving balance) loans in each of the last 2 calendar years. For open-ended loans (HELOCs), the threshold for lender reporting is 200 open-end lines of credit in each of the 2 prior years.
Each year, the filing period is January 1 – March 1. Lender data is filed with the Federal Financial Institutions Examination Council (FFIEC). Although some may file quarterly, the data is usually filed on an annual basis.
Where To Find HMDA Data
If you have an interest in finding the HMDA data for the purposes of research on mortgage lending in your community, evaluating the effectiveness of programs or using it as one potential source to help you evaluate mortgage lenders, the data is all public.
You can find the HMDA data directory through this CFPB. In addition to nationwide data sets and similar publications, you can search individual lenders.
The Bottom Line
The Home Mortgage Disclosure Act was designed to create transparency about the mortgages being originated by lenders and the demographics of the people receiving them. This helps regulators and the general public gain insight into whether lenders are meeting their responsibilities to provide equal access to fair terms on home loans for qualified borrowers and help root out potential discrimination.
There's a wealth of data available from the CFPB that can help public officials evaluate the effectiveness of programs and efforts toward housing in their communities as well as publications that provide a high-level overview of the data. Potential clients can also look up individual lending institutions.
Now that you know more about efforts to provide equal housing opportunity across the nation, we hope it instills more confidence when buying a home of your own. If you'd like to get started, you can apply online or give us a call at (833) 326-6018.
Find the best mortgage option for you.
Apply online for expert recommendations and to see what you qualify for.
Related Resources
Viewing 1 - 3 of 3