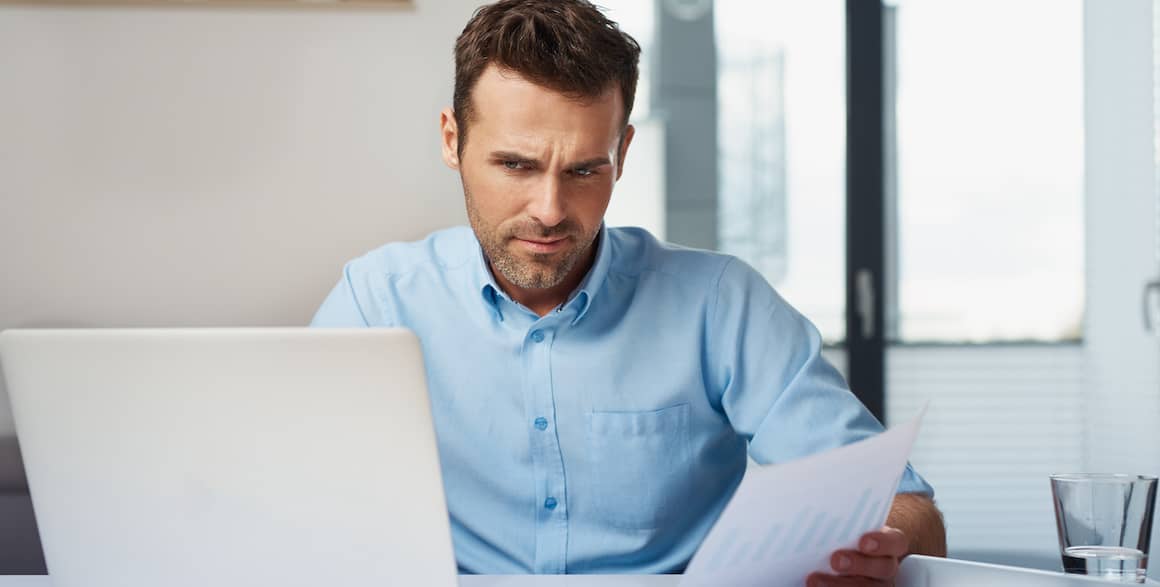 Getting A Home Equity Loan With Bad Credit
Kevin Graham9-minute read
January 11, 2023
Share:
Home values continue to rise. Given this, you might want to access your home equity to complete renovations or help you accomplish a financial goal. A home equity loan could allow you to do that without touching the low rate on your primary mortgage. But what do you do if your finances are less than stellar? Let's discuss the dynamics of getting a home equity loan with bad credit.
Can You Get A Home Equity Loan With Bad Credit?
You need decent credit in order to get a home equity loan. The process is very similar to applying for a primary mortgage and lenders don't take it lightly. Rocket Mortgage® requires a median FICO® Score of at least 680.1 We'll go over some things you can do to help get your credit in order in a minute. It may not take as long as you think.
One thing that you got going for you is that once you qualify, rates for home equity loans are going to be relatively lower than rates for something like a personal loan because your home is serving as collateral. That makes the loan less risky in the eyes of the lender because you have something to lose if the loan isn't paid back.
See What You Qualify For
Congratulations! Based on the information you have provided, you are eligible to continue your home loan process online with Rocket Mortgage.
If a sign-in page does not automatically pop up in a new tab, click here
Improve Your Chances Of Securing A Home Equity Loan
Starting the process of getting a home equity loan with bad credit certainly makes things harder, but it's not impossible to qualify fairly quickly. Here's some things you can do to improve your chances at securing a home equity loan.
Clean Up Your Credit Report
Equifax®, Experian™ and TransUnion® each have a credit file on Americans who've applied for a loan or credit. One of the key things you can do is make sure there is nothing negative on your credit report that you don't recognize. But you can't file a dispute over something you don't know about. So it's important that you check your report on a regular basis.
Once per year, you can get your credit report and score from all three bureaus for free from AnnualCreditReport.com. It's hard to say how long this will continue but during the COVID-19 pandemic, you've been able to get your credit report once a week from all three bureaus for free through this site.
For a more long-term credit monitoring solution, we recommend checking out our friends at Rocket MoneySM.2 Among its many features, you can access your free VantageScore® 3.0 credit score and report once a month from Experian™.
If you find anything on any of your credit reports that you didn't actually do, it's important to dispute it. No one wants something they didn't do to be held against them. Not only that, but removing negative items that shouldn't be showing up is one of the quickest ways to raise your score.
Calculate Your Debt-To-Income Ratio
Debt-to-income ratio (DTI) is one of the most important factors for any loan. If you want to get a home equity loan, it's necessary to understand what DTI is and how it's calculated.
DTI looks at how much of your monthly pretax income goes toward paying off debt. Calculating DTI involves adding up your installment debts like car payments, mortgages and student loans along with the minimum monthly payment on revolving debt like credit cards and dividing by gross monthly income. Here's the formula:
Installment Debt + Revolving Debt
_____________________________ = DTI
Gross Monthly Income
Let's do a quick example assuming you make $5,000 per month before taxes. In our hypothetical scenario, you have monthly minimums of about $300 between several credit cards. You have a car payment of $450. The existing payment on your primary mortgage is $1,200.
Your total monthly debt payments add up to $1,950. When divided into your gross monthly income, you come up with a DTI of 39%. At Rocket Mortgage, we'll require a maximum DTI of no more than 45%. The less debt you have before getting your home equity loan, the more you could potentially take out, assuming you have enough equity. Keeping a low DTI could also help you if you're on the edge of approval as well potentially.
Check Your Credit Score
While accessing your credit report, you also have the opportunity to check your credit scores before applying for a home equity loan. It's important to know your credit score in advance because the higher your score, the more favorable you can expect your loan terms to be assuming everything else is held equal.
The good news is the work you've done so far on cleaning up unrecognized items on your report and paying down debts to lower your DTI ratio should have nothing but a positive impact on your credit score.
At Rocket Mortgage, the amount of home equity you have to leave in your home when taking out a home equity loan is directly tied to credit score. More on equity in a minute, but if you have a 680 credit score, you have to leave in at least 25% equity. At 700, the number is 15%. With a 760 credit score, you can access all but 10% of your existing equity.
Calculate Your Equity
When it comes to your home, equity is the difference between the value of your home and the remaining mortgage balance or balances you still owe a lender. We mention balances because a home equity loan is often taken out as a second mortgage. You have two separate monthly mortgage payments.
If you have a $300,000 mortgage balance and your house is worth $500,000, you have $200,000 worth of equity or 40% equity in your home. When considering a home equity loan, one of the most important considerations is what you plan to do with the money because that will help determine if you can take out enough equity to accomplish your goals. Let's do some quick math and show you how this works.
Rocket Mortgage will allow you to take out up to 90% of your home equity, assuming your credit score qualifies. In our example, 90% of the home value would be equal to $450,000 (0.9 × $500,000). Your maximum loan amount is the total amount of equity you could access minus your existing mortgage balance. You could potentially get a $150,000 home equity loan ($450,000 - $300,000).
So the two questions you have to ask yourself are the following: Based on my qualifications, how much equity can I access? A lender can help you with this first question. The second question is whether the amount you can take out will help you accomplish your ultimate financial goal.
Organize Your Financial Records
When applying for any loan, you can make it easier on yourself by keeping organized financial records. As part of showing the income and assets to qualify for the loan, your lender may ask to see a variety of documents, including but not limited to the following:
Pay stubs
W-2s
Bank and financial statements
Tax returns
The more of this documentation you can gather in advance, the easier your application process will be.
Getting A Personal Loan Has Never Been Easier.
The Rocket LoansSM application process makes borrowing simple.
Should You Get A Home Equity Loan Or A HELOC?
A home equity loan and a home equity line of credit (HELOC) are both methods of accessing the equity in your home. With a home equity loan, you get the funds in one lump-sum payment all at once. In a HELOC, there are two distinct periods – the draw period and the repayment period.
During the draw period, you can take money out of your line of credit. However, like a credit card, you are only responsible for making the minimum payment on whatever you've taken out. You can also put the money back into the line of credit so that you can access it again like a credit card. Once this phase is over, you enter the repayment period.
During repayment, you pay off both the principal and interest so that you can take care of the full balance. On a 30-year HELOC, the draw period might be the first 10 years and the repayment period might last 20.
Although a HELOC provides a certain amount of funding flexibility, there are also downsides. Some HELOCs require large lump-sum balloon payments in the middle the loan. Additionally, they often come with adjustable or even variable rates. With a home equity loan, you typically have the option of a fixed payment.
Explore Your Options For Home Equity Loans With Bad Credit
Now that we've touched on some of the basics, here's what you need to know if you're in the market for a home equity loan.
Shop Around For Interest Rates
Much of what we've mentioned so far is true of any loan you're looking at, but you also definitely want to shop around when it comes to home equity loans. Lenders have different policies and levels of appetite for risk. Because of this, you might find that you get a different rate from an online lender like Rocket Mortgage or a local credit union than you would from a traditional bank.
It will be doubly important to put effort into shopping if your credit isn't great because your options may be more limited. However, if you've spent a while working on your credit, it's also worth looking into your options again after your score has improved.
Secure A Co-Signer
The benefit of having a co-signer is that you can add another person's income to your application. This could be very beneficial, particularly if they have a low level of existing debt. Your combined income could create a lower DTI ratio. This is huge because it can have a direct impact on the amount you qualify for.
It's important to note that you and your cosigner must both have fairly good credit because the lowest median credit score of all clients on the loan is the one that counts for qualification purposes. So the minimum score must be at least a median 680 FICO®.
Consider Other Types Of Loans
If your credit score is on the low side and you need the money more quickly, you may have to consider other types of loans. A personal loan could be an option, although the rate will be higher because it's not secured by your home.
Beyond personal loans, you start getting into subprime loans. Be wary of these because they come with higher interest rates and typically may not feature the same level of consumer protections that exist with more traditional funding sources.
What To Expect With A New Home Equity Loan
If you're approved for and close on a home equity loan, you'll get the funds you were approved for in one big payment. After that, you can use the funds for whatever you want. You're only obligations are to make the monthly payments.
The term of the loan will vary based on the lender, but Rocket Mortgage offers 10- or 20-year terms. There's no penalty for paying the loan off early. Once the loan is paid off, the lien on your house will be removed as it is when you pay off the primary mortgage.
The Bottom Line
While getting a home equity loan with poor credit isn't easy, you also shouldn't see it as a forever uphill battle. By cleaning up mistakes on your credit report, keeping an eye on your credit score and paying off debt, you can begin to put yourself in a better position for qualification. It's also important to calculate your equity to make sure you can accomplish your goals. Organized records will make your application easier.
A HELOC is another option for accessing equity. It may provide some flexibility because it works a little more like a credit card. However, they also often have adjustable rates and may come with undesirable provisions like balloon payments.
If you decide to check out a home equity loan, applying with multiple lenders may help you secure a better interest rate. The same can be said for getting a cosigner because you can qualify with multiple incomes. Other types of loans may be available, but they're not necessarily is desirable due to higher rates, and terms that aren't as consumer friendly.
If this feels right for you, you can apply for a Home Equity Loan. You can also feel free to speak about all of your mortgage options with one of our Home Loan Experts at (833) 326-6018.
1 Home Equity Loan product requires full documentation of income and assets, credit score and Max LTV/CLTV/HCLTV. Requirements are tiered as follows: 680 minimum FICO® with a max LTV/CLTV/HCLTV of 75%, 700 minimum FICO® with a max LTV/CLTV/HCLTV of 85%, and 760 minimum FICO® with a max LTV/CLTV/HCLTV of 90%. Your debt-to-income ratio (DTI) must be 45% or below. Valid for loan amounts between $45,000.00 and $350,000.00 (minimum loan amount for properties located in Iowa is $61,000). Product is a second standalone lien and may not be used for piggyback transactions. To qualify for these loan programs, you must be the age of majority in your state with a valid U.S. residency. Product not available on Schwab products. Guidelines may vary for self-employed individuals. Some mortgages may be considered "Higher Priced" based on the APOR spread test. Higher Priced loans are not allowed on properties located in New York. Formal approval will be subject to satisfactory verification of income, assets, credit, property condition and value. Additional restrictions apply. Not available in Texas.
2 Rocket Mortgage, LLC and Rocket Money are separate operating subsidiaries of Rocket Companies, Inc. (NYSE: RKT). Each company is a separate legal entity operated and managed through its own management and governance structure as required by its state of incorporation and applicable legal and regulatory requirements.
Get your free credit report and score.
Create a Rocket Account to see where your credit stands.
Related Resources
Viewing 1 - 3 of 3