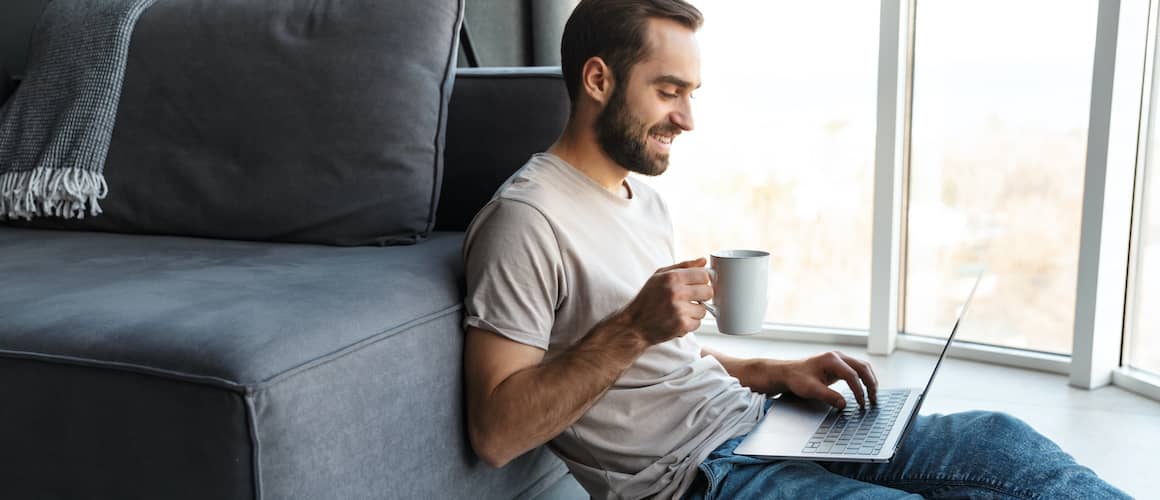 Fannie Mae Credit Scoring Changes Could Help More Borrowers Qualify
Kevin Graham3-minute read
March 31, 2023
Share:
Fannie Mae is making a major change to the way they evaluate credit scores when multiple clients are on a mortgage. This is expected to help more clients qualify for conventional loans in the future.
We'll touch on what's changing and compare the old guidelines to the new ones. After that, we'll go over the advantages of conventional loans for borrowers to help you decide whether this might be the right option for you.
Credit Scoring Changes
When there are multiple clients qualifying to buy or refinance a home, Fannie Mae will average the median credit scores of all borrowers starting this week. This is a change from past policy where they looked at the lowest median credit score of all clients on the loan.
If you remember fifth-grade math, you're probably thinking to yourself, "The average and the median are two different things." You would be right, so let's break down what's happening here a little further.
When you qualify for a mortgage or any loan, lenders pull your credit score. However, it's important to know that you actually have three different scores because there are three different credit bureaus – Equifax®, Experian™ and TransUnion®.
You're likely to have a slightly different credit score from each of these three sources for two reasons: First, there's a chance that each bureau doesn't have everything there is to know about your credit record. There may be things that appear on your report with one bureau that don't appear on the others.
Second, each bureau uses a slightly different version of the FICO® Score for their evaluations. Because factors can be weighted differently, your score is likely different at each bureau even if all the information reported is the same.
The way that lenders handle this with individuals applying for loans is to take the median, or middle, credit score of the three as the qualifying one when they apply for loans. In the past, if two borrowers applied for a loan, the lowest median credit score was used to qualify.
Starting now, when two or more people are on a loan, Fannie Mae is going to average the median credit scores of two individuals. Because Fannie Mae has a minimum qualifying credit score of 620, this should help more clients qualify together on the loan, allowing for the use of all incomes to determine what they can afford.
This also helps clients who are still working on their credit but may be applying with a co-signer. Averaging the two scores may give them the ability to get a mortgage where they wouldn't have been able to before.
To give you an idea of how this works, let's do an example.
See What You Qualify For
Congratulations! Based on the information you have provided, you are eligible to continue your home loan process online with Rocket Mortgage.
If a sign-in page does not automatically pop up in a new tab, click here
Averaging Median Credit Scores
Let's say that Jane and John Doe are looking to qualify for a conventional loan together. Briefly study the following table with their credit scores from each bureau and their median score.
Credit Scores

Name

Equifax®

Experian™

TransUnion®

Median FICO®

Jane

750

730

710

730

John

610

600

623

610

John Doe has a median credit score of 610 and his spouse Jane Doe has a median score of 730. Under the prior guideline, they wouldn't have been able to use John's income on the loan because his median FICO® Score is below 620.
Because the median scores are now averaged, their new qualifying score is 670. This means both of their incomes and assets can be used to qualify for the loan. This gives you the opportunity to qualify for a bigger loan whether you're looking to buy a home or refinance your current mortgage.
The Advantages Of Conventional Loans
Conventional loans have a couple of big advantages over FHA loans.
If you're a first-time home buyer – defined as anyone who hasn't owned a home in the last 3 years – you can qualify with a down payment of as low as 3% on a 1-unit primary property. You may also be able to qualify for this down payment if you make less than 80% of the median income in your area. Minimum FHA down payments are 3.5%.
Second, you won't be stuck with mortgage insurance forever. On an FHA loan, if you make a down payment of 10% or more, you can stop paying premiums after 11 years. Otherwise, they stick around for the life of the loan. There's also an upfront mortgage insurance premium as high as 1.75% depending on the purpose of your refinance.
On conventional loans, you can generally request mortgage insurance removal upon reaching 20% equity in your home. There is no upfront premium requirement paid at closing or added to your loan balance.
If you've been unable to get qualified together in the past, this could be a good opportunity for you. If you would like to check into your options, you can apply online or give us a call at (833) 326-6018.
Get approved to refinance.
See expert-recommended refinance options and customize them to fit your budget.
Related Resources
Viewing 1 - 3 of 3