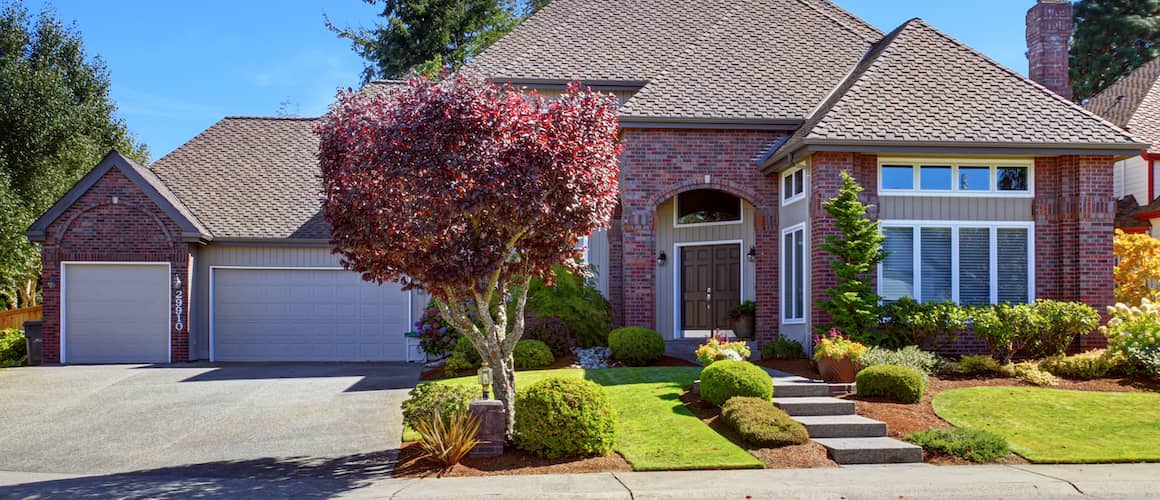 What Is Buy And Hold Real Estate Investing?
Melissa Brock8-minute read
June 07, 2023
Share:
You may recognize the term "buy and hold" as a stock market investing term. It refers to when you buy a stock or another asset and keep it in your portfolio for a period. Buy and hold real estate involves the same basic concept.
We'll walk through an overview of buy and hold real estate investing and why you might want to invest in real estate. By the time you finish reading, you'll better understand whether this real estate investing technique will make sense for you.
What Is Buy And Hold Real Estate?
The term "buy and hold real estate" refers to a specific strategy investors use when they purchase property and retain it for a certain period of time. The investor may eventually sell the real estate or temporarily rent it out.
Ultimately, it's a long-term approach to investing, unlike purchasing real estate to sell immediately, also known as a fix-and-flip. In a buy and hold real estate situation, you might even hold onto a property for your kids or grandkids someday to bring them rental income or even the proceeds if they decide to sell the property.
Buy And Hold Vs. BRRRR
As you likely already know, many real estate investment options are available. Besides buy and hold investing, you may also want to consider the BRRRR investment strategy (Buy, Rehab, Rent, Refinance, Repeat).
The catchy-termed BRRRR method involves flipping a distressed property, renting it out and getting a cash-out refinance for more rental property investments. A cash-out refinance means replacing your current mortgage with a larger one. You pay off the original mortgage with money from your new, larger loan, then take the difference between the two mortgages in cash.
The BRRRR method focuses on investing in distressed properties that may require a lot of work, including structural repairs. After rehabbing, you find a renter and start the process all over again with a new home.
The biggest differences between the buy and hold vs. the BRRRR process is that in the buy and hold process, you hold onto the property, whereas in the BRRRR process, you don't. Furthermore, with the BRRRR, you employ a rinse-and-repeat strategy by purchasing other properties.
However, in both strategies, you evaluate to make sure you're buying the right investment, monitor housing trends and in both cases, may eventually sell your real estate investment.
See What You Qualify For
Congratulations! Based on the information you have provided, you are eligible to continue your home loan process online with Rocket Mortgage.
If a sign-in page does not automatically pop up in a new tab, click here
How Does The Buy And Hold Real Estate Strategy Work?
This strategy involves browsing and comparing investment properties, purchasing or financing the property, renting out or managing the property, monitoring market trends and determining when to sell it.
Why might you consider this investment strategy? It's a great question. Buy and hold real estate can give you a continuous source of income, possibly even through retirement. In contrast to fix-and-flip properties, they may offer a steady, consistent return over many years.
The types of real estate investments this strategy might work well for include any real estate type. However, it's important to evaluate a potential investment's risk and earning potential. For example, if you're looking into buying and holding a property in a rough neighborhood with bad schools, you might suffer low earning potential on that particular property.
Pros And Cons Of Buy And Hold Real Estate Investing
Whether this strategy fits your goals will depend on whether the pros outweigh the cons, so consider both.
Pros
First, the benefits of buy and hold real estate investing:
Regular income: One of the wisest things you can do is diversify your income. You can do that through a combination of your regular 9-to-5 job, real estate and equity investments. Real estate can bring you a predictable income source through rent payments, especially when some other investment types, like stocks, might not perform.
High returns: When you invest, you're looking for returns on your money. Much like investing in mutual funds, ETFs or dividend stocks in a brokerage account, you expect returns on real estate. Eventually, you might sell the property, and it's worth noting that real estate can offer some of the highest returns on any type of investment, despite market fluctuations.
Passive investing: Buy and hold real estate investing offers a great passive investment strategy. Passive investing means buying and holding an investment for the long term. It differs from active investing, which relies on an investment strategy that involves trying to "beat the market." For example, day trading is an active strategy because you try to buy and sell stock based on the whims of the market. However, note that it's not a completely hands-off investment strategy all the time. You'll still have to put work in, but once the property is in tip-top shape, you may simply collect rent.
Cons
Now, the disadvantages of the buy and hold real estate investment option:
Requires thorough research: Determining whether a particular property fits your needs requires some investigation. It requires you to know a lot about the area and how much rental income you can expect. Getting the right real estate agent on your side can help immensely.
Presents risks: Real estate, like all forms of investment, presents risk. Put simply, you could lose money. You may also have trouble keeping the rental property occupied over the years, which means you could have gaps in your income. This may be difficult if you rely on the rental income to sustain you.
More stringent requirements: Because they're riskier for lenders, you may have a larger down payment requirement on an investment property. Most fixed-rate mortgages require a 15% down payment and a 680 qualifying credit score for a one-unit investment property. Expect to put down 25% with a 620 or higher credit score for two- to four-unit investment properties. Your interest rate may also be higher on investment properties than on your primary residence.
Take the first step toward the right mortgage.
Apply online for expert recommendations with real interest rates and payments.
How To Buy And Hold Real Estate Investments
Learn how to go about investing in buy and hold investments, step by step. Consider enlisting others to help you in this process. For example, your lender will have more information about the specific steps you need to take based on your situation and a real estate agent can also give you in-depth information about area properties.
1. Browse And Compare Investment Properties
First, browse and compare investment properties – often the most tedious (but exciting!) part of buying and holding a real estate investment property. Knowing how to find investment properties for sale will be crucial. Have a real estate agent help you through online auctions or the multiple listing service (MLS), a database of real estate properties in a certain area. You can also drive around, talk to others in your area to get word-of-mouth recommendations, visit "for sale by owner" properties or check out pre-foreclosure, foreclosure or short sale options.
Consider the location of the investment property, the potential future housing market conditions in the area and the property's appreciation when finding an investment property.
Consider the return on your investment (ROI) by estimating your annual rental income and annual expenses. Subtract your annual net rental income from your annual expenses to determine your net operating income (NOI). Figure out your total cash investment, including down payment, repairs, property taxes and closing costs. Divide NOI by this figure to learn your ROI.
Note that prior to browsing and comparing investment properties, it's a good idea to get preapproved for a mortgage (unless you plan to buy the property in cash). An approval letter can help you keep the right budget in mind for your property search and help sellers see you as a legitimate buyer.
2. Purchase Or Finance The Property
The process of how to buy an investment property in the case of buy and hold real estate is similar to purchasing a primary home that you plan to live in yourself.
Once you land on a property to purchase and have an offer accepted, an underwriter will look at your assets through underwriting. Your lender will want proof of income (tax returns and pay stubs), credit documentation, proof of assets and liabilities (retirement and banking account statements, titles of transfer and gift funds).
Your lender will order an appraisal, which identifies the property's fair market value. After that process, you'll get a Closing Disclosure, which summarizes what you should pay at closing. Make sure it looks similar to your Loan Estimate, which you should've received from your lender after you submitted your loan application.
Next, get a home inspection, do a final walkthrough and attend your home's closing. Bring your ID, funds for closing and a copy of the Closing Disclosure.
3. Rent Out And Manage The Property
The bulk of the work happens when you actually manage a rental property. Will you do the work yourself or will you hire a management company to maintain the property? Will you review tenants independently or enlist a service to help you? These are the types of questions you must ask yourself before renting out and managing properties.
Let's take a quick look at the basic steps you can take:
Market your property
Screen potential tenants, including running background checks and making sure they can afford rent
Formulate a lease agreement
Keep track of all state and local laws
Get landlord insurance
You'll also need to maintain the property, which means doing the same type of things that you would do with your own property, such as:
Updating smoke and carbon monoxide detectors
Putting in new air filters
Maintaining the HVAC and other major systems
Managing structural issues such as foundation problems
Getting ahead of any issues before they become a problem and throughout the time you rent out your property to tenants can make it a positive experience for them and you.
It also includes managing the financial aspects of the business, including:
Collecting rent and security deposits
Keeping track of mortgage, taxes, insurance and utilities
Making sure you're timely on the finances can help you keep your business is in tip-top shape. Your tenants will also thank you for keeping things streamlined.
4. Monitor Housing Market Trends
Understanding current and potential future housing market trends can help you know exactly when to continue renting out the property and when to sell it. Keep tabs on the broader and local housing markets to decide how you might make your next move, which could mean capitalizing on a seller's market.
Note that housing market trends might not be the same in one area of the country compared to another. What's happening in Seattle might not be occurring in Nebraska. Pay attention to how long homes are sitting on the market, what they're selling for and if it's above or below asking price.
5. Know When To Sell The Property
The final step in buying and holding a real estate investment property involves knowing when it's a good time to sell the property. That could be when comparable properties in the area are starting to depreciate. Ultimately, you may want to consider selling if the property no longer meets your investment and financial goals.
Continually evaluate whether your buy and hold investment still fits your abilities, financial goals and willingness to handle being a landlord. Suppose you're growing tired of putting up advertisements for the property, interviewing and running background checks on tenants, chasing rent payments and managing tax payments. In that case, you may want to sell the property.
Remember to consider taxes before you sell. When you sell a property, you'll pay capital gains, and the time you own the property determines the type of capital gains you pay. You'll pay short-term capital gains (the ordinary tax rate) if you own the property for less than one year. However, you'll get preferential tax rates on long-term capital gains.
The Bottom Line
Buy and hold real estate investing probably isn't a decision you can make overnight. It involves a serious financial obligation. The process means looking at investment properties, buying the property, renting it out, managing it, monitoring market trends and deciding when to sell it. There are pros and cons to buy-and-hold investing, so consider both sides of the coin before you choose this sometimes not-so-passive income method.
Ready to dive into a buy and hold strategy to grow your passive income stream? If so, fill out a mortgage application with Rocket Mortgage® today.
Get approved to buy a home.
Rocket Mortgage® lets you get to house hunting sooner.
Related Resources
Viewing 1 - 3 of 3