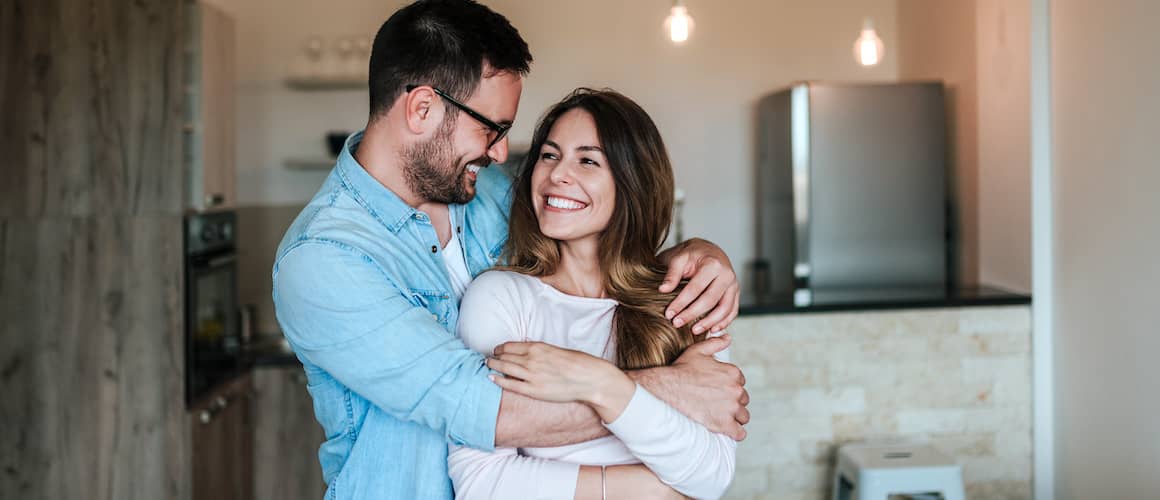 Are Home Sales Slowing Down? Housing Market Predictions For 2023
Dan Rafter8-minute read
July 31, 2023
Share:
The numbers show that home sales are slowing. The National Association of REALTORS® (NAR) reported that total existing home sales this May dropped 20.4% when compared to the same month a year earlier.
This isn't surprising. The pace of home sales in the United States has been sluggish since the Federal Reserve Board first began raising its federal funds benchmark interest rate in March of 2022.
The Fed has been increasing this rate to slow inflation. Though the Fed's rate isn't directly tied to the rates borrowers receive when applying for a home loan, mortgage interest rates began rising at the same time that the Fed made its move. As rates for mortgages continue to rise, home sales have continued to fall.
This, too, isn't surprising: Higher interest rates equal higher monthly mortgage payments, something that makes owning a home more expensive. If owning a home is more costly, fewer buyers will want to or can enter the housing market.
But what will happen during the rest of 2023? Will housing sales remain low or begin rising again? Read on to learn more about the challenges and opportunities in the U.S. housing market today.
Are Home Sales Slowing Down In 2023?
The sale of existing homes rose slightly in May when compared to April, jumping by a modest 0.2%, according to research from the NAR. However, sales remained down by more than 20% this May when compared to the same month a year ago.
The association says that it expects about 4.3 million homes to sell in the United States this year. It reported that last year that existing U.S. home sales totaled a higher 5.03 million. Though that is better than what the association expects to see this year, 2022 was the weakest year for U.S. home sales since 2014.

What To Expect: Housing Market Predictions For 2023
The housing market has been turbulent recently, especially now that mortgage interest rates and inflation have both risen. No one can predict exactly what will happen next, but here are some theories based on what is happening today.
See What You Qualify For
Congratulations! Based on the information you have provided, you are eligible to continue your home loan process online with Rocket Mortgage.
If a sign-in page does not automatically pop up in a new tab, click here
National Trends
Across the nation, home sales are down. And according to industry predictions, it doesn't look like they'll return to the busy days of 2021 anytime soon.
Existing Home Sales
NAR reported that pending home sales – a measure of future sales activity – shrank 2.7% in May from April of this year. On a year-over-year basis, pending home sales were down 22.2% in May.
What does this mean? Only that home sales were not only down during the first half of 2023, but that they are expected to remain slower throughout the rest of the year.
Home sales are listed as pending when buyers and sellers have signed a contract but have not yet closed the sale. Typically, pending home sales close within one or two months of the sellers and buyers signing a contract. The association says that pending home sales are, essentially, a measure of future home sales.
Because pending home sales are on the decline, it appears that home sales across the country will remain sluggish throughout the rest of this year when compared to 2020, 2021 and even 2022.
Mortgage Applications
As homes sales have slowed, so has the number of people applying for mortgage loans. And this is a trend that is showing few signs of slowing.
According to the Mortgage Banker Association's Market Composite Index, for the week ending July 7 the number of mortgage loan applications dipped 26% when compared to the same week one year earlier.
This isn't surprising, either. As interest rates have risen, mortgage loans, and their monthly payments, have become more expensive. Because of that, fewer potential buyers can afford to finance a home. Others might be waiting for interest rates to fall before they apply for a mortgage.
Here's an example of the impact that higher interest rates can have on buyers. Say you took out a 30-year, fixed-rate loan of $325,000 at an interest rate of 5%. That would leave you with a monthly payment, not including property taxes and homeowners' insurance costs, of $1,744.
If the interest rate on that same mortgage is 6.8%, your monthly payment, again not including taxes and insurance, would be $2,118. Increases like this are behind much of the slowdown in new mortgage applications.
Real Estate Prices
As home sales slow, residential real estate prices are falling slightly, too. That could be good news for buyers.
According to the NAR, the median sales price of existing homes in the United States stood at $396,100 in May. That is down from a median sales price of $408,600 when compared to the same month a year earlier.
Buyers will still have to deal with higher interest rates, but lower sales prices might cushion that financial blow a bit.
Interest Rates
Mortgage interest rates aren't tied directly to the Federal Reserve Board's benchmark interest rate. But when the Fed raises its interest rate, mortgage interest rates tend to follow.
That might mean bad news for homebuyers hoping that mortgage interest rates will fall this year. Why? As CNN reports, the Federal Reserve Board is expected to increase interest rates twice more this year in its efforts to slow inflation, once in July and again in September.
Mortgage interest rates have already risen steadily this year. That's up 1.24% from a year ago.
Regional Trends
Not every region of the country is seeing the same housing trends. Here's a look at what's happening in the real estate market throughout the United States.
Northeast
While home sales are down in the Northeast this year, prices continue to rise.
NAR reported that existing-home sales in the Northeast dropped 2% from April to May for an annual sales rate of 500,000 homes.
The association also reported that home sales were down 25.4% this May when compared to the same period a year earlier.
The median price of an existing home in the Northeast was $439,000, up 2.5% from 1 year ago.

Midwest
Home prices have risen in the Midwest, though at a slower pace.
According to the association, existing-home sales in the Midwest fell 2.9% in May from one month earlier.
Home sales also dipped 20.8% in May when compared to the previous year.
The median price of an existing home in the Midwest was $298,000, up 1.1% from May of 2022.

South
Both home sales and prices have dipped in the South this year.
NAR said that home sales in the South did rise 1.5% in May when compared to April, increasing to an annual rate of 2.02 million.
But May home sales were down 16.5% from the same month last year.
The median price in the South was $361,400, down 2.7% from May 2022.
West
Home prices and sales have also dropped this year in the Western region of the country.
According NAR, existing-home sales in the West rose 2.6% in May from the previous month to an annual rate of 790,000.
May's sales figures, though, are down 25.5% from one year ago.
The median price of an existing home in the West stood at $596,500, down 5.7% from May 2022.
Will The Housing Market Crash In 2023?
A housing crash happens when home prices suddenly tumble by a significant amount. Home prices might dip slightly in 2023, but real estate experts don't expect a housing market crash where prices experience a bigger fall.
Find out what you can afford.
Use Rocket Mortgage® to see your maximum home price and get an online approval decision.
Will It Be A Buyer's Or Seller's Market In 2023?
What's the difference between a buyer's or seller's market? In a seller's market, the demand for homes is greater than the supply of properties for sale. In a buyer's market, the opposite is true: There are more homes on the market than there is demand for them.
Even though the number of home sales has stagnated and prices are expected to dip slightly, 2023 will still rank as a seller's market. That's because demand for homes is still higher than the inventory of homes for sale.
NAR reported that the total number of housing units for sale in the United States at the end of May was 1.08 million. That's up 3.8% from April but down 6.1% from 1 year earlier, when the total number of housing units for sale was 1.15 million. As the association says, the supply of existing homes is roughly half the level of the number of homes that were for sale in 2019.
Because the inventory of for-sale homes is low, the demand for properties on the market is high. That results in a seller's market, a situation that is not likely to change throughout the rest of 2023.
FAQs About The 2023 Housing Market
Have questions about the housing market? Here are answers to some of the most common ones.
How does the rise in interest rates affect the prices of homes?
When mortgage interest rates rise, the demand for housing could fall. That's because higher rates equal higher mortgage payments, meaning that a greater number of potential homebuyers can't afford to take out a mortgage loan and buy a home. Because of that, housing prices could fall as fewer buyers are searching for properties.
Can I expect the prices of homes to drop sometime in 2023?
Maybe, but probably not by much. However, while only a small drop is predicted, it does buck the recent trend of housing prices rising each year.
How do I know how much house I can afford?
Wondering how much house you can afford? Many financial experts recommend that your total recurring monthly debts, including your new monthly mortgage payment, equal no more than 43% of your gross monthly income, your income before taxes are removed. Total up your recurring monthly debts, including your estimated mortgage payment, student loan payments, car loan payments and minimum monthly credit card payment, and divide that figure by your gross monthly income. If you end up with an answer higher than 43%, you might not be able to afford that home. Instead, look for a home with a lower price tag that will leave you with a smaller monthly mortgage payment.
Is it smart to buy a home now, in 2023?
If you're ready to move and you've saved enough money for a down payment and closing costs, any year is a good time to buy a home. Instead of trying to time the market for the lowest interest rates, it's more important to buy when you are financially and emotionally ready. If your credit score is strong, your debts low and your savings high enough to cover any unexpected financial emergencies, now is a good time to buy a home, no matter what the market is doing.
What time of year is typically best to buy a home?
There really isn't a best time of year to buy a home. Yes, more homes might be available in the spring and early summer. And if you have children, it's easier to buy in the spring and move in the summer, when school is out of session. But this doesn't mean that buying in the winter or fall is a bad idea. While fewer homes might be available at these times of year, the sellers listing them might be motivated to sell and might entertain lower asking prices. You'll also face less competition from other buyers.
The Bottom Line
The number of home sales might be slowing. Mortgage interest rates might be higher. But that doesn't mean this isn't the right time for you to buy a home. If you're ready to make the move to owning, and you've saved enough money to cover the expenses of buying and living in your own home, you can start the mortgage application process with us today.
Get approved to refinance.
See expert-recommended refinance options and customize them to fit your budget.
Related Resources
Viewing 1 - 3 of 3