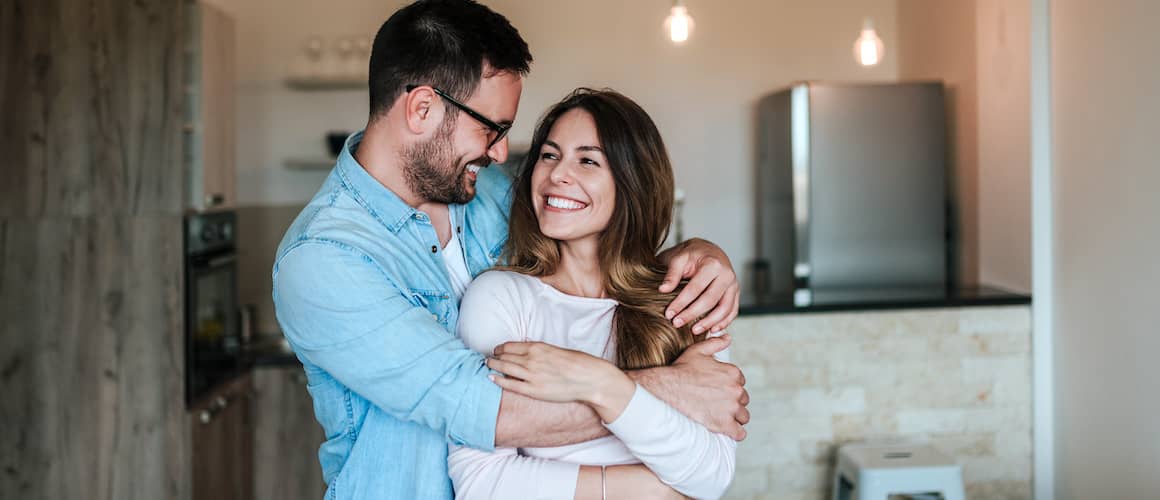 Are Home Sales Cooling Off?
Carla Ayers6-minute read
February 27, 2023
Share:
We can all agree, the real estate market has been running red-hot for the past several years. A global pandemic created a demand for housing and forced home values to skyrocket in 2021. A year later, we're still in the throes of a real estate market correction and likely will be for a while.
This year, the Federal Reserve stepped up their efforts to cool the economy with several rate hikes and it seems to be working. In some markets buyer demand is waning, home sales are cooling off and mortgage interest rates continue to rise. With significant barriers on the horizon, it's a good idea for transferees to speak with a mortgage banker early in the relocation process to help them navigate this new mortgage and real estate landscape. Read on to learn more about the challenges relocating employees could be up against in the coming months.
National Trends
The Federal Reserve's Influence
During its September meeting, the Federal Reserve announced it would be raising the target federal funds rate by 0.75 percentage points to a range of 3% – 3.25%. They also released median projections showing that they anticipate the target rate to be 4.4% by the end of 2022. These projections mean the central bank believes additional rate hikes will be necessary to hit their target inflation rate. For consumers, this means financing – including credit card debt, car loans and mortgages – will become more expensive in the fourth quarter.
The Federal Reserve's influence on mortgage rates has been significant and consumers are feeling the pinch. Higher interest rates have decreased the buying power of potential home buyers, with many putting their search on hold until the market levels out or they qualify for a better interest rate. With less competition vying for listings, transferees may have a better chance at getting their offer accepted. Sellers in a slower market might be more open to negotiating seller concessions as well, lifting some of the burden of closing costs for transferring buyers. With so many factors to consider in a real estate transaction, it's important for relocating employees to work with a mortgage lender to help them make educated, swift decisions throughout their relocation process.
Home Sales Trends
Many sellers who saw their neighbors' home fly off the market at a premium during the height of the 2021 frenzy are refusing to lower their prices and face the reality of a shifting real estate market. Homeowners who bought or refinanced their homes at or below a 3% interest rate are also reluctant to give up their low interest rate and will likely wait until the market shifts in their favor to sell. Homes are sitting on the market longer though, forcing some antsy sellers to drop their price if they want to move themselves.
Rising interest rates have diminished the buying power of many first-time home buyers and competition for housing has become manageable in some markets. In many areas of the country, real estate is returning to a pre-pandemic "normal" with less competition and more time to consider the purchase. Prices are still being reinforced by tight supply. Even with interest rates making housing less affordable, home values are still higher than a year ago.
There are resources that can help protect relocating employees from rising interest rates. Our flexible $3,000 credit for qualifying relocation clients on top of exclusive relocation programs make getting into their new home even easier.1 Products like RateShield® allow home buyers to lock their rate for up to 90 days while shopping for a home. If rates fall at any time during that period, they have a one-time option to move down to a lower rate. This can be incredibly helpful when a relocating employee needs to purchase a home while interest rates are fluctuating.
To get an idea of where the housing market is headed in the near future, we looked at pending home sales across the country. According to the National Association of REALTORS®, pending home sales in August of this year were down 2% from the previous month, resulting in an overall dip of 24.2% from a year earlier. This is the largest annual decrease in U.S. pending home sales in more than a year and a direct reflection of the continued cooling effects of increasing mortgage interest rates. Three out of four major regions experienced decreases in transactions. All four regions posted double-digit annual declines.
See What You Qualify For
Congratulations! Based on the information you have provided, you are eligible to continue your home loan process online with Rocket Mortgage.
If a sign-in page does not automatically pop up in a new tab, click here
Regional Trends
Regionally, certain areas of the country are beginning to moderate more than others. We discuss each region briefly below.
Northeast
Home buyer demand and competition are still very strong in the northeastern part of the country. The northeast region is home to cities like New York City and Boston, densely populated with diverse job markets. It's also home to some of America's most expensive real estate and will likely cool at a slower pace than the rest of the country. Existing home sales grew just 1.6% from July to August. When compared to the same time last year, existing home sales are down 13.7% overall in the Northeast.
Midwest
Homes in the Midwest typically cost less than the national median sales price. The median home sale price in the Chicago Metro Area in July was $325,000, up 4.8% from $310,000 in July 2021 according to Realtor.com. In August 2022, the median home price in Columbus, Ohio, was $259,000, an increase of 13% year-over-year. Despite these examples, existing home sales for the entire Midwest region fell 3.3% from July to August, for an annual decrease in existing home sales year-over-year of 15.9%.
Southeast
Home builders have been busy in the southeast. According to the U.S. Census Bureau, there have been more privately owned housing units authorized in the south than any other region in the country. Demand for housing in the south comes from buyers of all ages looking for year-round fun in the sun. The market is beginning to shift in the south. Existing home sales were flat in July and August with no noticeable growth throughout the region.
When compared to the same time last year, existing home sales are down a whopping 19.3%. Home values however did see an increase with the median home price in the south being $356,000 or a 12.4% increase from August 2021 according to the U.S. Census Bureau. The steeper decline in existing home sales is likely due to rising interest rates and less demand for vacation or second homes. As gas prices and the costs of goods rise, consumers tend to pull back on spending for travel and leisure.
West
The western region is cooling the fastest and it's the most expensive region to purchase a home. This area is also experiencing the fastest descent. West coast metropolitan hot spots went from expensive to outrageous during the pandemic. Cities like San Jose, Seattle, and Sacramento are cooling the fastest according to Redfin. Existing home sales in the west grew 1.1% from July to August 2022. When compared to the previous year, existing home sales are down 29%.
The Bottom Line
Even with the Federal Reserve hinting at additional rate increases, economists are optimistic. Homeowners today have a lot of equity to lean into and economists don't anticipate a major recession. Yes, we're experiencing market fluctuations and interest rate increases now but these dips are necessary to rebalance the market. The next few months could be a great time for relocating employees to take advantage of less competition in the market.
Call our Rocket Mortgage® Relocation Home Loan Experts at (800) 581-6683 or go to Relocation.RocketMortgage.com to learn more about your options in this current mortgage and real estate environment.
1 Eligible clients will receive a lender credit of $3,000 when they close on a Qualified Mortgage (QM) conventional, government or high-balance loan offered by Rocket Mortgage for relocation purposes. Offer valid on new applications received on or after June 6, 2022. This offer is only available to clients who call the dedicated phone number or go through the dedicated website, Relocation.RocketMortgage.com, submit an application and close their loan through the Rocket Mortgage Relocation program. Rocket Mortgage reserves the right to cancel this offer at any time. Acceptance of this offer constitutes acceptance of these terms and conditions, which are subject to change at the sole discretion of Rocket Mortgage. Offer is nontransferable. This is not a commitment to lend. Additional restrictions/conditions may apply. Offer not valid with any additional discounts or promotions.
2RateShield Approval is a Verified Approval with an interest rate lock for up to 90 days. If rates increase, your rate will stay the same for 90 days. If rates decrease, you will be able to lower your rate one time within 90 days. Please contact your Home Loan Expert for additional information. This offer is only valid on 30-year FHA, VA and conventional purchase loan products. RateShield Approval not eligible for clients with a signed purchase agreement, on Charles Schwab loans, or new construction loans. Additional conditions and exclusions may apply.
Get approved to refinance.
See expert-recommended refinance options and customize them to fit your budget.
Related Resources
Viewing 1 - 3 of 3