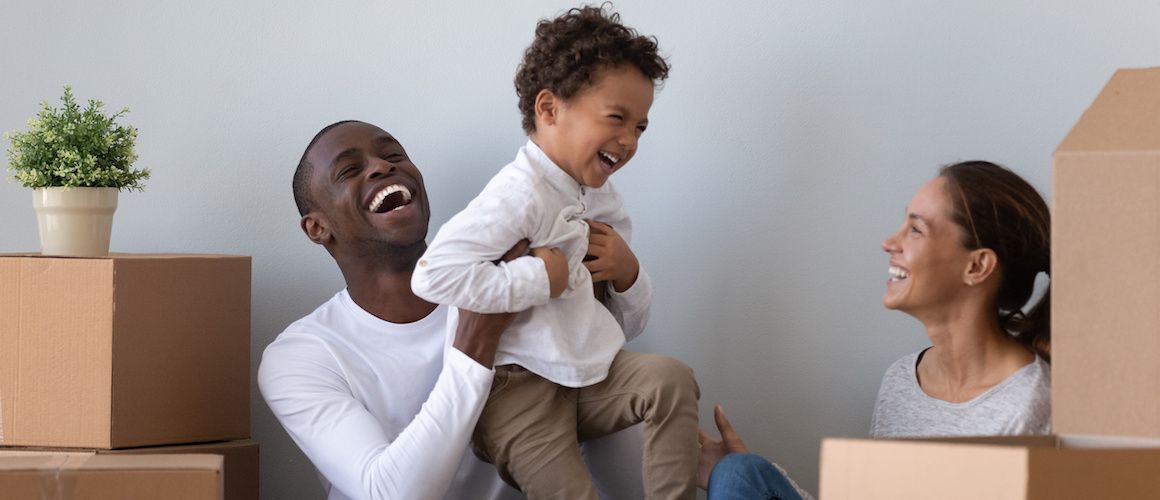 New Program Provides Qualified Detroiters With Up To $25,000 In Down Payment Assistance
Kevin Graham4-minute read
June 30, 2023
Share:
Homeownership plays a central role in the typical conception of the American dream. It's also one of the primary vehicles for passing wealth onto the next generation. However, the upfront costs of a down payment can make homeownership difficult for many.
A new down payment assistance program for Detroit residents provides those who qualify with up to $25,000 toward buying a home. Rocket Mortgage® is proud to be a participating lender.1 We'll go over what the program is, how qualification works and how you can apply.
What Is The Detroit Down Payment Assistance Program?
The funding will provide up to $25,000 in down payment assistance for qualified residents in the form of a forgivable second lien from the city of Detroit.
The program operates in conjunction with the Detroit Housing & Revitalization Department and City Council. Detroit Mayor Mike Duggan announced an allocation of $6 million worth of funds from the American Rescue Plan Act of 2021 (ARPA). The program is administered by National Faith Home Buyers.
It's anticipated to help 240 – 400 lower-income and middle-class home buyers over the next 2 years. If you're ready to buy, it's important to act. This is funded out of COVID-19 relief funds, and once it's gone, it may not be back. The money may be used for the following:
Down payment
Closing costs
Who Qualifies For This Down Payment Assistance?
There are several things you need to know if you're looking to qualify for this down payment assistance. We'll break it down for you.
To start, you must be a first-time home buyer. For the purposes of this program, that means you can't have had an interest in real estate in the last 3 years.
To be eligible, one of the following must be true:
You can prove that you lived in the city of Detroit for the last 12 months.
You can prove that you lost a previous home in Detroit during the period of 2010 – 2016 due to a property tax foreclosure.
There are also household income limits associated with this assistance. Specifically, the total of your household income can't go beyond 300% of the national poverty level based on the size of your household, as set by the U.S. Department of Health and Human Services. Here's a table with what the limits look like in 2023:
| | | | | | | | |
| --- | --- | --- | --- | --- | --- | --- | --- |
| 1 Person | 2 People | 3 People | 4 People | 5 People | 6 People | 7 People | 8 People |
| $43, 740 | $59, 160 | $74, 580 | $90,000 | $105, 420 | $120, 840 | $136, 260 | $151,680 |
Beyond this, you have to contribute at least $1,000 of your own funds toward the down payment. You have to buy a home in Detroit with no more than 2 units to be used as your primary residence for at least 3 years. The assistance is in the form of a forgivable second lien, so if you move out before 3 years is up, you'll have to pay it back.
Your housing expense ratio can't be higher than 35% of your monthly income. This ratio is calculated by dividing your mortgage payment by your pretax income. Your mortgage payment includes the following components:
Principal (the portion of the payment that goes toward your loan balance)
Interest
Property taxes
Homeowners and mortgage insurance
Homeowners association dues (if applicable)
Your full monthly payment is divided by your monthly income. For example, if you made $42,000 total as a household, that comes out to $3,500 per month. Let's say your total mortgage payment was $1,200. Your housing expense ratio comes to 34.29% ($1,200 ÷ $3,500 ×100 = 34.29%).
You can't receive assistance with more than 50% of the purchase price, down payment, prepaid items and closing costs.
You'll need to complete an education course approved by the Department of Housing and Urban Development (HUD). You also have to be able to document the income of everyone in your household.
You'll need to be working with an approved lender. We can help you here at Rocket Mortgage.
Make Your Down Payment Go Further
It's also worth noting that you may not need as much as you think. If you can afford the payment, we have a new offering to help. ONE+ is a 1% down payment program with a 2% grant from Rocket Mortgage.2
To qualify, you have to be making no more than 80% of the median income for the area in which you're looking to buy. Additionally, it's a conventional loan, meaning your FICO® Score should be a median of 620 or higher.
To give yourself the best chance of qualification, you'll want to keep your total debt-to-income ratio (DTI) – all of your monthly debt payments including for your mortgage – at 50% should or lower.
The Bottom Line
If you can afford a mortgage payment and the down payment is the only obstacle, Detroit's down payment assistance program offers up to $25,000 that can be used toward your down payment and closing costs if you're buying a primary residence in Detroit that you'll live in for 3 years.
If you're interested in the program, the first step is to work with a mortgage lender. You can apply online. We'll be able to provide further info on how to move forward.
1 Client will receive up to $25,000 in the form of a forgivable second lien toward closing costs or down payment of a home purchase loan for a 1 – 2-unit primary residence. Client must be a first-time home buyer and meet the income criteria required by the city of Detroit, which can be found here Home - Detroit Downpayment Assistance (detroitdpa.org). Clients must have resided in the city of Detroit for at least 12 months, lost a home in Detroit due to tax foreclosure between 2010 – 2016, or have not owned a home in the last three (3) years. Client must remain in the residence of the subject property as their primary residence for at least three years from date of purchase. All lending decisions are subject to Rocket Mortgage approval. Additional restrictions/conditions may apply. This is not a commitment to lend.
2 Client will be required to pay a 1% down payment, with the ability to pay a maximum of 3%, and Rocket Mortgage will cover an additional 2% of the client's purchase price as a down payment. This offer is only available on conventional purchase loans. Primary residence only. Cost of mortgage insurance premium not passed through to client. Offer valid only for home buyers when qualifying income is less than or equal to 80% area median income based on county where property is located. Must lock rate on or after 5/22/2023. Not available with any other discounts or promotions. Offer cannot be retroactively applied to previously closed loans or loans that have a locked rate. This is not a commitment to lend. Rocket Mortgage reserves the right to cancel this offer at any time. Acceptance of this offer constitutes the acceptance of these terms and conditions, which are subject to change at the sole discretion of Rocket Mortgage. Additional restrictions/conditions may apply.
Related Resources
Viewing 1 - 3 of 3