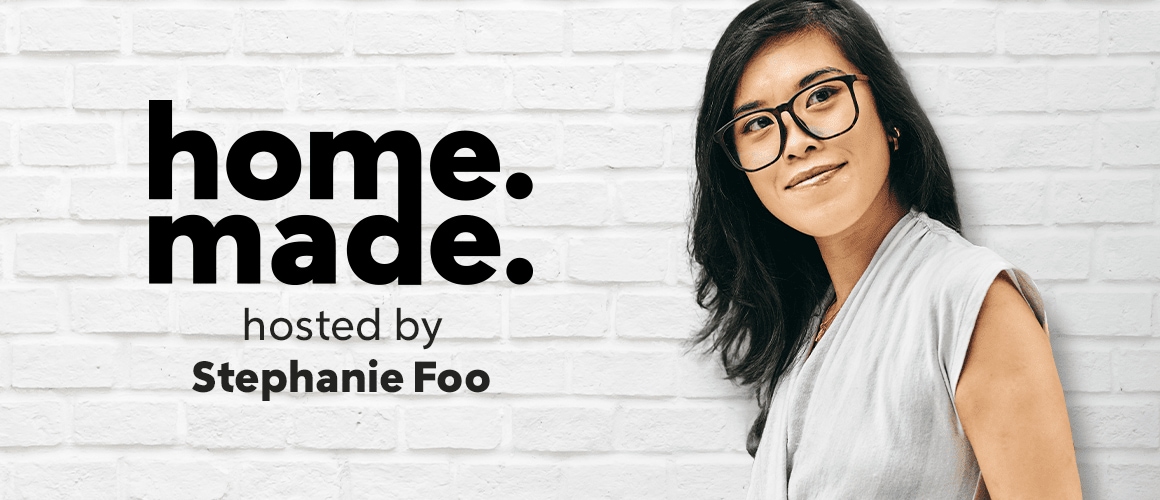 Stephanie Foo: Producer, Storyteller And Host Of The Home. Made. Podcast by Rocket Mortgage®
June 16, 2023
Share:
Emmy award-winning producer and writer Stephanie Foo grew up with an avid interest in storytelling and started her first podcast when she was 21 years old. That podcast, Get Me On This American Life, launched her career and did in fact help get her on This American Life 4 years later.
There, Stephanie reported, edited and mixed radio stories, and produced entire shows. Before working on This American Life, Stephanie Foo helped create the national radio show Snap Judgment. Her work has been showcased on podcasts like Reply All, 99 Percent Invisible and Radiolab, and she's a regular performer in Pop Up Magazine.
Her latest book, "What My Bones Know" explores the science and psychology behind complex PTSD through the lens of her own personal narrative of healing. It was published by Ballantine/Random House in the spring of 2022. In addition to her journalism and writing, Stephanie is an adjunct instructor at Columbia University and was a 2019-2020 Rosalynn Carter Mental Health Fellow.