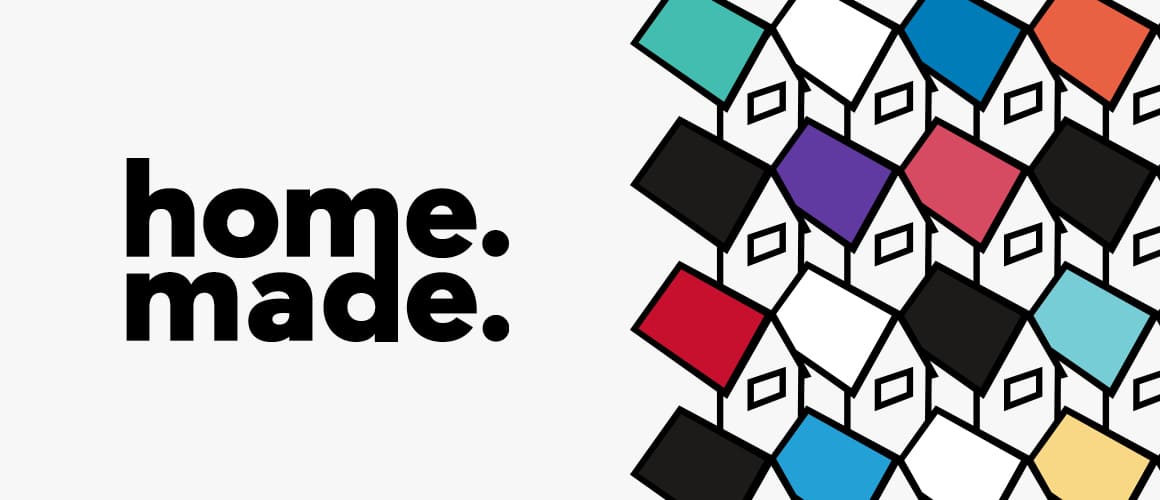 Introducing Home. Made. A New Podcast By Rocket Mortgage®
June 21, 2021
Share:
What Is Home. Made.?
Home. Made. is a new, original podcast from Rocket Mortgage®. It starts with a simple concept: Inside every home, there's a story.
Hosted by Stephanie Foo (This American Life, Snap Judgment), each episode of Home. Made. explores the meaning of home and what it can teach us about ourselves and each other.
Heart-wrenching, hilarious, thought-provoking and downright unexpected, take a journey into the diversity of home in America.
Join urban activists, homesteading mountain men, ghostly roommates and more, while experts deliver compelling insights into the behavioral science behind the fundamental need for shelter and belonging that unites us all.
Follow Home. Made. on your favorite podcast player. New episodes are released every other week.
Listen To Home. Made.
Latest Episode
Check out our latest episode below or subscribe to Home. Made. on your favorite podcast player to get new episodes as soon as they're released.
When he was just 21 years old, Valentino Dixon was sentenced to 39 years to life for a murder he didn't commit. When he first got to prison, he believed it'd just be a matter of time before he was exonerated, but as time wore on, he started to lose hope. Then, everything changed when his uncle sent him a set of colored pencils. He urged Valentino to start drawing – he said that if he reclaimed his life, he could reclaim his freedom. That he could draw himself out of prison.
And he did.
Our relationships with our parents in childhood don't always end up being what we would've hoped. In this episode of Home. Made., we hear from two people who got a chance to get to know their dads again in adulthood.
Sometimes, the loneliness of being home alone can be a catalyst for connection. In this episode of Home. Made., we'll hear two very different stories about people dealing with communication issues.
Shaheen goes in search of the woman who saved her family from homelessness - a woman known only as "the landlady.
Struggling to find community in his family's new home, Michael Wood-Lewis builds a social network to meet his neighbors and finds himself bringing people together across Vermont.
In 1980, as Mount St. Helens threatened to erupt, local officials evacuated the area. But they had one problem: lodge owner Harry R. Truman refused to go.
Dr. Kwandaa Roberts faced a daunting midlife career change, juggling her thriving practice with her interior design business after a dollhouse she designed went viral on social media.
About Our Host, Stephanie Foo
Stephanie Foo is an Emmy-winning radio producer and writer who previously worked as a producer at "This American Life" and helped create "Snap Judgment." Her work has also aired on shows like "99% Invisible" and "Reply All." She's currently writing a book about healing from Complex PTSD (Spring 2022, Ballantine/Random House).
Learn More About Stephanie Foo.
Where Can I Listen To Home. Made.?
New To Podcasting?
Not sure how to listen to Home. Made. on a podcast player? No problem. Check out our page on how to listen to Home. Made. to learn how to find every episode the moment it goes live.
Apple Podcasts and the Apple logo are trademarks of Apple Inc., registered in the U.S. and other countries.
Spotify and the Spotify logo are registered trademarks of Spotify AB.
Google Podcasts and the Google Podcasts logo are trademarks of Google LLC.