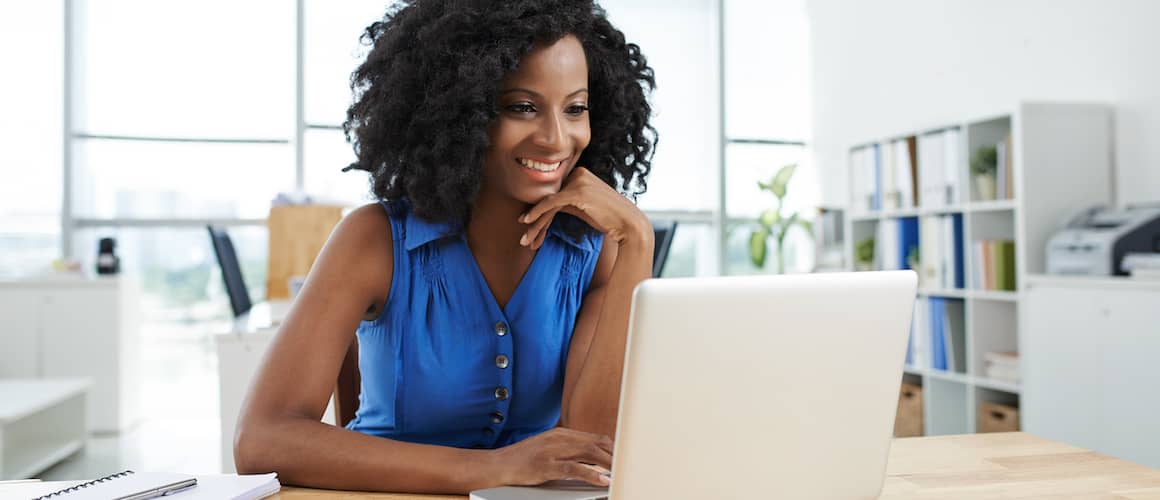 9 Best Rental Property Management Software For 2023
Josephine Nesbit13-minute read
July 24, 2023
Share:
There's a reason real estate investors prefer to hand the reins over to property management companies. From handling rental applications and leases to answering maintenance requests and screening tenants, even managing a single property can be overwhelming. Luckily, property management software can simplify these processes and keep everything organized and running smoothly.
If you're trying to choose the right software for your real estate investing needs, we've compiled a list of the best rental property management software for 2023. Here's an overview of each software as well as who it may work best for, pros and cons and the price you can expect to pay – based on pricing as of January 4, 2023.
9 Best Property Management Software
Property management software is an application designed to help organize and manage rental properties. It typically includes tools to automate back-office financial and administrative tasks, including handling maintenance requests, document storage, tenant screening and rent payment processing. Property management software can benefit a wide variety of users – from landlords, property managers and investors – who run multiple types of real estate investments.
There are plenty of property management software solutions that vary in price, sophistication and scale. The best should be the one that meets the specific needs of your business. Here's an overview of the top 9 rental property management software offerings and who might benefit the most from each solution.
See What You Qualify For
Congratulations! Based on the information you have provided, you are eligible to continue your home loan process online with Rocket Mortgage.
If a sign-in page does not automatically pop up in a new tab, click here
1. Buildium
Buildium is one of the most comprehensive cloud-based programs on the market. You can find many of the top features found on most property management software on Buildium as well as unique tools for community association and homeowners association (HOA) management.
Buildium has tools that are designed to manage all aspects of the rental property through a mobile portal as well as award-winning customer support, analytics and insight for a deeper look into your business performance. Flexible pricing also allows users to pay for only what they need.
Why We Chose This Property Management Software
Buildium has a long list of capabilities for managing rental properties. The platform's key functions help users manage day-to-day business operations, handle the entire leasing process online, make and accept payments, and manage and report on business expenses. You can also build a professional website hosted by Buildium to post listings, gain insight into business performance and create individual portals to communicate with property owners, tenants and HOA board members.
This platform is an all-in-one package, accommodates all portfolio mixes and integrates with several popular third-party platforms. Property managers can easily manage all aspects of their rental property, whether in the office or fully remote.
Who It Works Best For
Buildium works with all unit counts and different types of real estate portfolios – from single- or multifamily properties, student housing, affordable housing, community associations and commercial properties. You can customize your subscription based on what you need for your rental property business.
How The Pricing Works
Services are structured into three tiers: Essential, Growth and Premium. The basic Essential plan starts at $52 per month and covers up to 150 units. This can be a good option for property owners with a small portfolio. The Premium package starts at $479 per month for an annual subscription and covers up to 5,000 units. If you have more units than that, Buildium says to contact their sales team for dedicated pricing.
You can also customize your subscription with the features and services you need for your business, but this does raise the cost. There may be additional fees for onboarding. Buildium also offers a 14-day free trial for any tier.
Pros
Easy-to-use interface
Tiered plans make it a fit for different portfolio sizes
All-in-one suite
A self-guided online training program is available through Buildium Academy
Cons
Customer service can be difficult to reach due to its ticket-based system
May not be a fit for single-unit property owners
Plans can be expensive, depending on the features and services you need
2. AppFolio
AppFolio is a popular choice among real estate investors with large rental portfolios. This platform contains common features found on property management software – maintenance requests, automated payment processes and online leases – but there are also a number of advanced tools. This property management software has accounting and management tools designed to help a variety of users, but it's best for property managers who have at least 50 units.
Why We Chose This Property Management Software
AppFolio has industry-leading automation and AI software. From its intuitive platform, property managers and landlords have access to tools for mobile property management communication, accounting and reporting and streamlined maintenance and utility management. This platform also focuses on scaling your portfolio with marketing and leasing capabilities as well as staffing and training. If you're managing thousands of units, AppFolio offers Property Manager Plus, a custom-built solution for complex businesses in need of configurable workflows and advanced insights.
Who It Works Best For
AppFolio serves residential, commercial and community associations. AppFolio works with any portfolio mix at a variety of sizes. However, there is a minimum portfolio size of 50 units required for implementation.
How The Pricing Works
AppFolio breaks pricing down by portfolio. Users can also expect onboarding fees based on portfolio size.
Residential has a Core plan designed for small to mid-sized portfolios starting at $1.40 per unit each month with a minimum monthly fee of $280. The Plus plan has a minimum portfolio size requirement of 500 units and is priced at $3 per unit per month with a minimum monthly fee of $1,500. The Core plan for Community associations costs $0.80 per unit each month with a minimum monthly fee of $280. The commercial real estate Core plan is priced at $1.50 per month for each unit and the Plus plan is $3 per unit.
Pros
The ability to create a website for your property
You can manage properties of several different types at the same time
Intuitive interface
Cons
More expensive than comparable property management software
Slow customer service response time
Not suitable for smaller portfolios
3. TurboTenant
You can get the most bang for your buck with TurboTenant, which offers free property management software for advertising rental properties, online applications, screening tenants and collecting rent no matter how many units you have. Instead of charging landlords, TurboTenant charges tenants a fee when applying to rent a unit. All basic features are free, but more tools to manage your rental portfolio are available if you upgrade your plan.
Why We Chose This Property Management Software
TurboTenant is an all-in-one platform that offers tools for every step of your property management journey. Free tenant screening is possible through its partnership with TransUnion® during the application process. Property managers can create listings and advertise vacancies through integrations with rental listing websites. Payments and maintenance requests can also be managed through the software.
TurboTenant is an affordable property management option that is ideal for property managers working with under 100 units.
Who It Works Best For
TurboTenant works with owners of single-family houses, multifamily properties and more. This may be a good choice for property managers working with a tight budget, but it may not suit the needs of property managers with large or complex portfolios because it lacks some of the more advanced features found in some other property management software.
How The Pricing Works
There is no cost to use TurboTenant and properties are unlimited but there are optional services that charge a one-time fee. TurboTenant charges $39 for state-specific lease agreements, $9 per document for an unlimited number of electronic signatures and $145 for a landlord forms pack. Each lease addendum will also cost $15. TurboTenant Premium is $8.25 per month or billed annually at $99 and there are no fees for optional add-ons.
Renters are charged a fee of $55 to cover the cost of the application and screening. There's also a credit card rent payment fee of 3.49%, and an optional renters insurance monthly fee of $8 per month.
Pros
Free property management software
24/7 customer support
All-in-one platform
Cons
Cost is passed to tenants
A limited number of advanced features
4. Propertyware
Propertyware focuses on single-family home property management. The comprehensive platform comes with everything property managers need without the complex features that come with commercial real estate property management software. This makes Propertyware simple and straightforward to use, even for beginners.
Why We Chose This Property Management Software
If you're a single-family home landlord, you'll have access to accounting and financial reports, online rent collection, maintenance requests, property marketing with leasing agents, tenant screening, lead tracking and there's also a portal for vendors, owners and tenants. There are customizable features that allow users to develop unique workflows and automatic processes.
Propertyware has everything a single-family home property manager needs to run their business without any complicated add-ons.
Who It Works Best For
Propertware is marketed towards single-family property management companies and is capable of handling large portfolios. But, there is a minimum monthly fee which means it may not be best for property managers with under 250 units.
How The Pricing Works
Propertyware has three tiers: Basic, Plus and Premium. The Basic plan starts at $1 per month for each unit with a $250 monthly minimum fee. The Plus plan, Propertyware's most popular, is $1.50 per unit per month with a $350 monthly minimum fee. The Premium plan is $2 per unit per month with a $450 monthly minimum fee. For each tier, there is an implementation fee twice the monthly subscription price
Pros
Ability to manage large portfolios
Multiple pricing tiers depending on what you need
Uncomplicated user interface
Cons
There's a minimum monthly fee
Minimal third-party integrations
Take the first step toward buying a house.
Get approved to see what you qualify for.
5. SimplifyEm
SimplifyEm was designed by real estate professionals and created to empower property managers and real estate investors. This software supports between one and 2,000 units, but some features may not be available to those managing under 50 units. Such features include the ability to create owner and tenant portals, manage bank accounts and have automated rent reminders.
SimplifyEm is simple to use and is designed to help novice investors or property managers manage and automate back-office tasks. A subscription also comes with services like live phone and email support if you need assistance.
Why We Chose This Property Management Software
All subscriptions include income and expense tracking, owner reports, document storage, renter's insurance and online rent payment as well as tenant, vendor, owner and lease management. You can also track maintenance requests, screen tenants and perform any other tasks necessary to run your business.
SimplifyEm was designed to be simple to learn and easily accessible for any type of property manager. The company says it only takes a few minutes to get started.
Who It Works Best For
SimlifyEm works with any type of property manager with a smaller portfolio of under 2,000 units.
How The Pricing Works
The price starts at $25 per month for 10 units, $35 for 20, $45 for 30, $60 for 50, $75 for 75 and $100 for 100 units. For every increment of 10 units after 100, the price goes up to $8 per increment. The maximum is 2,000 units for $1,620 per month.
SimplifyEm also charges fees per use for certain features, like advertising vacancies and handling online rental applications, if you have under 50 units.
Pros
Affordable options for those only managing a few units
Advanced features are available
Cons
The platform cannot support more than 2,000 units
Certain features are not available if you have under 50 units
6. MRI Software
MRI Software specializes in the management of commercial properties. This software includes more advanced features that are typically not found in other types of property management software, like investment management reports and strategic planning and analysis.
Why We Chose This Property Management Software
This software offers robust features, including financial management, tenant and maintenance management with a landlord and tenant database, insurance management and lease management with rent tracking and late fee calculations. MRI software also includes market research and data, which helps investors optimize their pricing and find prospective tenants.
Who It Works Best For
Although it serves a wide variety of real estate professionals, it seems to work best for commercial and corporations who hold large portfolios of residential properties. MRI Software may not be ideal for individual landlords with a few rental units, where most features would be left unused at a high price.
How The Pricing Works
Due to the diverse clientele that this program serves in the real estate market, MRI Software does not provide prices on their website; instead, you must contact them directly for a quote.
Pros
Access to market data
Works with a variety of property types
Advanced features are included
Cons
No free trial and open pricing
More extensive sales and onboarding process
Catering more towards multi-family managers rather than single-family
7. DoorLoop
DoorLoop stands out from its competitors with its intuitive user interface, which has a short learning curve, a speedy onboarding process and a quick start. All subscription tiers have the same core capabilities and come with unlimited training and support to help keep customers happy. New properties can be added within minutes of setting up this software.
Why We Chose This Property Management Software
Doorloop is not only easy to use, but it offers a comprehensive suite at an affordable price. This software includes tools ranging from advertising and marketing to rent collection and accounting.
Who It Works Best For
Its flexibility and customizability allow it to serve a diverse set of customers, from single-property owners to those with hundreds of properties in their portfolio. Doorloop works with residential and commercial properties, student housing, mobile homes, affordable and workforce housing, community associations and HOAs. If you manage more than 5,000 units, contact the company to see if Doorloop will work for you.
How The Pricing Works
Doorloop has three packages: Starter, Pro and Premium. The Starter plan starts at $59 per month or $49 if billed annually while the Premium plan costs $139 per month or $109 per month billed annually. There are onboarding and training fees, but the exact prices for those depends on portfolio size.
Pros
Highly user-friendly interface and design with a short learning curve
With any of the plans, you get access to the essential elements required to manage a successful real estate business
Fast onboarding process
Outstanding customer service
Cons
No advanced software abilities
8. Rent Manager
As one of the most user-friendly software offerings, Rent Manager has three price levels that provide a comprehensive suite of features for marketing properties, vetting prospective renters, managing current tenants and measuring financial success. With a feature that allows for the creation of mobile-friendly websites for specific properties, property managers are able to access all necessary information on the move.
Why We Chose This Property Management Software
Rent Manager is simple to use yet provides some of the best tenant support solutions available. Because the program can be used from anywhere and on any device, it is perfect for property managers who are frequently moving between properties. Property managers have access to all they need, whenever they need it and can do everything from receiving payments and submitting work orders to shooting images and videos with a single swipe.
Who It Works Best For
Rent Manager caters to companies that handle residential and commercial of any size. Product features are also fully customizable.
How The Pricing Works
Rent Manager's monthly plans (Rent Manager Basic, Rent Manager Plus and Rent Manager Premium) range from $1 per unit per month to $2.25 per unit per month with monthly minimums between $200 and $450. The implementation package is twice the monthly fee. There are also a wide variety of add-on services at an additional cost.
Pros
Free trial is available
Easy-to-use app
Website building tools for properties
Open API to sync with any vendor
Cons
Have to call a representative to get a quote, which can make the sales and onboarding process longer
The minimum monthly fee can be expensive
9. Yardi Breeze
As one of the first cloud-based property management systems, Yardi Breeze was formed in 1984, and its straightforward pricing has helped it earn a reputation as some of the top cloud-based software. With its premium features at a low and transparent rate, it gives the option to explore what works best for your business early on.
Why We Chose This Property Management Software
Yardi Breeze provides its clients with premium features at a reduced price compared to competitors. Property managers can gather rental applications, collect rent, manage maintenance requests, offer renters insurance, manage finances and market properties.
Who It Works Best For
Options for both residential and business investors are available at two levels, cheaper than those of many of its competitors, with premium features in both. While it's open for any type of investor, this software is especially ideal for newer investors who are interested in using the premium features right away but only have a few properties.
Yardi Breeze can be used with residential and commercial properties, affordable housing, self-storage, community associations, manufactured housing and public housing agencies.
How The Pricing Works
Yardi Breeze has two pricing tiers, Breeze and Breeze Premier. Prices start at $1 per unit per month and go up to $3 per unit per month, depending on the property. However, you may have to call for pricing on certain types of properties. Monthly minimums start at $100 and go up to $400, depending on the tier and the property. Most properties have no onboarding, training or support fees.
Pros
Free training and customer support
Lower monthly minimum fees than competitors
Unique features
Cons
No mobile app, which makes its handling a little harder
Selecting The Best Rental Property Management Software: Our Methodology
The list of best property management software for investors in 2023 was compiled based on several factors. Each company received high ratings and positive reviews from customers for ease of use and setup, customer service, comprehensive offerings and integrations that helped improve business efficiency. This list also includes software options with features and pricing that cater to landlords with a few properties and large property management companies with hundreds or thousands of units.
These companies have a good reputation within the property management software industry and provide the leading property management software currently available.
Property Management Software FAQs
Here are some of the most frequently asked questions about property management software.
What is property management software?
Property management software is intended to help organize and manage rental properties. Property managers and landlords use this software to automate and streamline back-office, financial and administrative tasks.
How does rental property management software work?
This software typically offers a suite of tools in a single platform for residential and commercial properties or community associations. It can include tools to handle maintenance requests, lease management, tenant screening, rent payment processing and more.
Should I use property management software for my rental properties?
Property management software can help you better manage and organize your rental properties no matter your budget. Some companies offer pricing tiers, based on what you need and how many units you have. You can even try some for free.
What should I consider when choosing rental property management software?
Before choosing a rental property management software, you should make sure that the software supports the types of properties you oversee. You'll also want to know if it can handle the number of units you have and whether it has features and integrations necessary for your business.
How much will I pay for property management software?
You can find property management software for any budget. Free software offers all the basic property management tools you would need to run your business. If you have a large portfolio or complex properties, it could cost hundreds or even thousands per month.
The Bottom Line
Rental property management software helps landlords manage everything from marketing, leasing, payment and maintenance to accounting and reporting, no matter their portfolio size. Some platforms work primarily with small portfolios of single-family homes while others are better for large mixed commercial portfolios.
No matter where you are in your real estate investment journey, there's rental property management software that meets your needs and your price point.
If you're ready to purchase and manage an investment property, start a mortgage application with Rocket Mortgage® to get started.
Get approved to buy a home.
Rocket Mortgage® lets you get to house hunting sooner.
Related Resources
Viewing 1 - 3 of 3