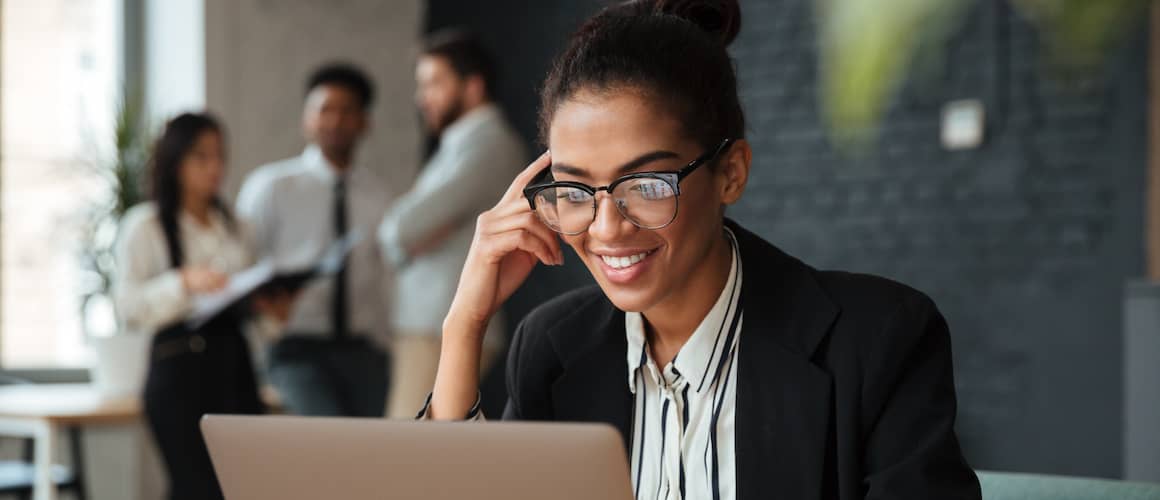 Introducing The Home Equity Loan From Rocket Mortgage®
Kevin Graham5-minute read
September 30, 2022
Share:
It's easy to think of your home as a place to put down your roots, entertain friends and raise a family. It's all those things. But it's also an investment.
Based on rising property values, homeowners had over $11 trillion in tappable equity as of the first quarter this year. That's a record, says Black Knight Data and Analytics. The average American has $207,000 worth of equity they could access.
This could be a huge boon as inflation has made everything more expensive. According to the Federal Reserve Bank of New York, total household debt is $15.84 trillion as of the first quarter of 2022. Credit card balances have also gone up $71 billion higher than last year and credit card rates continue to rise.
Rocket Mortgage® is offering Home Equity Loans, another avenue to use your home to accomplish your financial goals.1 We'll go over what they are, our requirements, the pros and cons, and how to determine if it's the right option for you.
Get approved to see what you can afford.
Rocket Mortgage® lets you do it all online.
What Is A Home Equity Loan?
A home equity loan is a type of second mortgage that allows you to access the existing equity you have in your home while maintaining your primary mortgage.
A second mortgage adds another lien, in addition to the primary one from your first mortgage. A lien gives a person or entity the right to use your property as collateral until you pay off a debt you owe. If you default on the payment terms, the lien holder can take the property back.
Home equity loans and home equity lines of credit (HELOCs) are both second mortgages that allow you to access your equity. The difference is that where a HELOC functions like a credit card for the first part of the term, you get the funds for a home equity loan in one lump sum payment.
Qualifying For A Home Equity Loan
With the basics out of the way, you're probably wondering how you can qualify if you're interested. Let's do a quick breakdown.
The first thing to know is that you need a median qualifying FICO® Score of 680 or better. A higher score could enable you to access more of your equity through this loan option. If there is more than one client on the loan, the lowest median score is the one that counts.
If your qualifying credit score is 680 or better, you need to leave 25% equity in your home after accounting for your primary mortgage and home equity loan. If you score is above 700, you only need to leave 15% equity in the home. Finally, if your score is 760 or higher, you can access all but 10% of your equity after taking out your home equity loan.
Here's an example assuming a $400,000 loan amount with a $130,000 existing mortgage balance. You could borrow up to $230,000. Here's the formula:
Home Value - (Home Value × 0.1) - Existing Primary Mortgage Balance = Loan Amount
Now you just plug the numbers in.
$400,000 - ($400,000 ×0.1) - $130,000 = $230,000
Rocket Mortgage has a minimum loan amount of $45,000 ($61,000 in Iowa) for home equity loans. The maximum loan amount is $350,000. We're offering 10- and 20-year fixed terms.
Another thing to consider is your debt-to-income ratio (DTI). Your DTI is a measure of how much of your gross monthly income goes toward making the minimum payments on your debt. This includes the payments on both of your mortgages as well as auto, student and personal loans along with the minimum monthly payment on credit cards.
(Minimum Monthly Debt Payments ÷ Gross Monthly Income) ×100 = DTI
DTI is expressed as a percentage. In order to qualify at Rocket Mortgage, we require you to have a DTI of no more than 45% to get a Home Equity Loan.
These loans are available for single-unit primary residences and vacation homes. You can only have up to one late mortgage payment in the 12 months prior to applying.
Pros and Cons of Home Equity Loans
Any loan option has its benefits and drawbacks. Let's run through these now.
Pros
It's more affordable than a personal loan. Another option for those looking to avoid touching the rate on their primary mortgage is a personal loan. However, personal loan rates tend to be higher because there's no collateral backing them up.
You can get a fixed rate. You may find this preferable to a HELOC, which often comes with an adjustable or even variable rate – one that can change every month.
Take advantage of lower interest rates to pay off debt. Credit card interest rates have gone up dramatically. Home equity loans are affected much less by Federal Reserve rate increases because of their longer term, enabling you to pay things off more affordably.
Cons
You have two house payments. You'll need to make sure your budget is ready for this and that you remember to stay on top of both payments.
The interest rate is higher than a cash-out refinance. Assuming a similar term, the interest rate on a home equity loan will be higher. If you stop making mortgage payments, the holder of your primary mortgage gets paid first in a foreclosure. As a result, home equity loans are considered riskier for lenders.
Your house is collateral. As with your first mortgage, if you stop making payments on your home equity loan, you put your home at risk.
See how much cash you could get from your home.
Apply online with Rocket Mortgage® to see your options.
Should I Do A Home Equity Loan Or Cash-Out Refinance?
Whether a home equity loan or a cash-out refinance makes more sense for your situation often depends on a math problem. To figure out which is better for you, it'll help to understand the concept of a blended rate.
A blended rate assumes you have two or more loans. The blended rate tells you what your overall average interest rate is, with the weight for each individual rate determined by the size of the outstanding balance.
Before calculating what your blended rate would be with a home equity loan, you need to know how much you want to borrow. For the sake of this example, let's use a $400,000 home value again and say you're looking at a $100,000 home equity loan.
You owe $200,000 on an existing first mortgage. You have 20 years left at a rate of 3.25%. In this hypothetical, you can get a $100,000 home equity loan with a 20-year fixed term at 7.5%. Let's calculate your blended rate. The formula is as follows:
Blended Rate = ((Balance 1 × Rate 1) + (Balance 2 × Rate 2)) ÷ (Balance 1 + Balance 2))
If you have more than two loans you're trying to figure out a blended rate for, you would just keep adding to the formula. Let's plug these numbers in.
(($200,000 ×.0325) + ($100,000 ×.075)) ÷ ($100,000 + $200,000) = .0467 or 4.67%
If you can get a cash-out refinance at a rate of 4.67% or lower, taking cash out on your primary mortgage makes more sense. Otherwise, it might be worth taking a hard look at a home equity loan.
There's one other factor to consider here. After a home equity loan and your first mortgage, we only require you leave 10% equity in the home.
VA loans allow you to take out up to the full amount of your equity if you qualify. However, every other cash-out refinance you can do requires leaving at least 20% equity after refinancing. Depending on your goals in looking at the loan, it may be that a home equity loan offers that little bit of extra breathing room you need to accomplish your objectives.
The Bottom Line
Any time you want to take advantage of the equity in your home, you need to take a hard look at your goals and your finances, but it can be a big financial resource.
Whether a Home Equity Loan from Rocket Mortgage makes sense often comes down to the blended rate of the two loans. If you want to avoid the math, we're here to help! Our Home Loan Experts can't wait to work with you. You can get approved online or give us a call at (833) 326-6018.
1 Home Equity Loan product requires full documentation of income and assets, credit score and Max LTV/CLTV/HCLTV. Requirements are tiered as follows: 680 minimum FICO with a max LTV/CLTV/HCLTV of 75%, 700 minimum FICO with a max LTV/CLTV/HCLTV of 85%, and 760 minimum FICO with a max LTV/CLTV/HCLTV of 90%. Your debt-to-income ratio (DTI) must be 45% or below. Valid for loan amounts between $45,000.00 and $350,000.00 (minimum loan amount for properties located in Iowa is $61,000). Product is a second standalone lien and may not be used for piggyback transactions. To qualify for these loan programs, you must be the age of majority in your state with a valid U.S. residency. Product not available on Schwab products. Guidelines may vary for self-employed individuals. Some mortgages may be considered "Higher Priced" based on the APOR spread test. Higher Priced loans are not allowed on properties located in New York. Formal approval will be subject to satisfactory verification of income, assets, credit, property condition and value. Additional restrictions apply. Not available in Texas.
Get approved to see what you can afford.
Rocket Mortgage® lets you do it all online.
Related Resources
Viewing 1 - 3 of 3