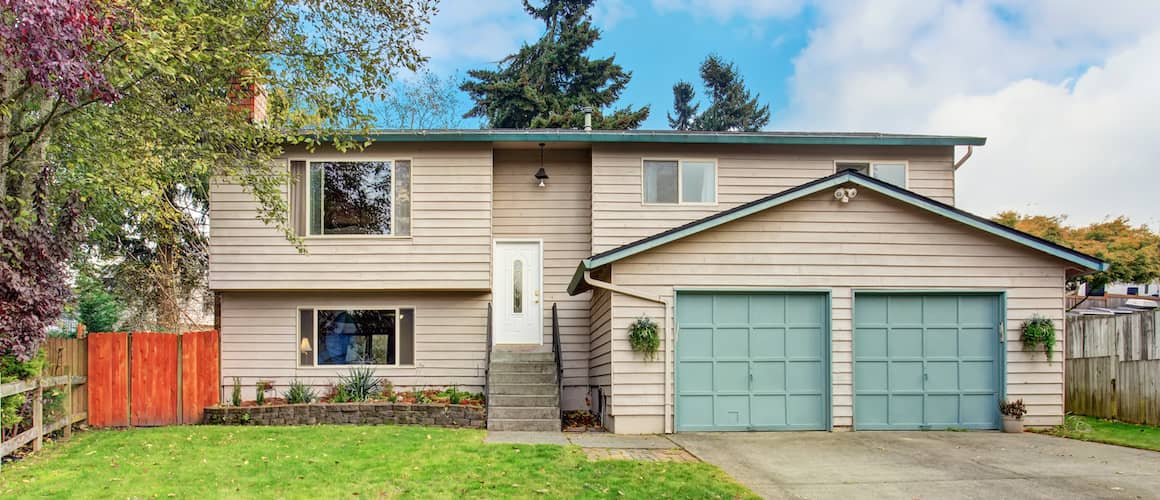 DACA Loans: FHA Mortgage Update
Lauren Bowling4-minute read
April 22, 2021
Share:
DACA (Deferred Action for Childhood Arrivals) is a government program created for undocumented individuals brought to the United States as children who were raised in the U.S. and primarily identify as American, even though they are currently in the country unlawfully. They are sometimes referred to as "DREAMers" as they benefit from the Development, Relief, and Education for Alien Minors Act, which granted temporary conditional residency with the right to work.
Current estimates put nearly 700,000 individuals in the DACA program. With many of these young adults aging into traditional American milestones like homeownership each year, it makes sense for DACA recipients to investigate options for buying a home, specifically obtaining a home loan when you have undocumented status.
DACA, Defined
DACA is a policy put in place by the Obama administration that is meant to protect children who were brought to the United States unlawfully by enabling them to receive a 2-year deferral on deportation. The premise of the program is to shelter DACA recipients from deportation and enable them to obtain work permits, a Social Security number and state-issued photo identification so they can continue to live in the United States without fear of being sent back to their country of origin.
Initially, individuals could request DACA status if they came to the U.S. before turning 16, continuously lived in the country since June 15, 2007, and were under the age of 31 on June 15, 2012. DACA recipients also cannot have a criminal record or any type of criminal history.
There is some confusion around what protections the program does and does not provide. DACA does not pave the way for recipients to obtain lawful citizenship, nor does it allow recipients to obtain lawful status via a visa or green card, but participants can renew DACA eligibility when the 2-year term expires and continue to stay in the country as long as their status continually renews.
Great news! Rates are still low in 2021.
Missed your chance for historically low mortgage rates in 2020? Act now!
History Of The DACA Program
The DACA program was first introduced under the Obama administration in 2012 via executive action after Congress failed to pass the DREAM Act that same year. At the time of its development, more than 1.7 million undocumented individuals were eligible for the DACA program relief. Because the program was created under executive action, the legality of the DACA program has been challenged via lawsuit several times in the years since its inception, most recently at the Supreme Court level in 2019.
Throughout his 4-year term (2016-2020), President Donald Trump worked to eliminate DACA. While he prevented new DACA applications in 2017, President Trump was never able to eliminate the DACA program entirely.
On his inauguration day on January 20, 2021, President Joe Biden signed several executive orders to overturn Trump-era mandates related to immigration. Additionally on inauguration day, President Biden sent the U.S. Citizenship Act of 2021 to Congress which signaled his administration's strong support for DACA program protections and outlines efforts to fast-track DACA recipients, or "DREAMers," toward lawful citizenship.
DACA FHA Loan Eligibility
Early in 2021, upon the change of the presidential administration, the Federal Housing Administration (FHA) issued a massive change to its policy on home loans for DACA recipients. Previously, those without lawful residency were unable to obtain an FHA loan.
Now, noncitizen U.S. immigrants enrolled in the DACA program are eligible to apply for a loan through the FHA.
DACA FHA Requirements
DACA borrowers applying for an FHA loan need the following.
Minimum 3.5% down payment and a minimum 580 credit score.
The property must be the borrower's primary residence.
The borrower must have a valid Social Security number (SSN).
The borrower must be eligible to work in the U.S. and provide an Employment Authorization Document (EAD) stating such to the lender.

EAD must be issued by the U.S. Citizenship and Immigration Services (USCIS) in the C33 category
Any previously expired EAD card(s)
Mostly, the FHA requirements for obtaining a mortgage are the same for DACA recipients.
Other DACA Home Loan Options
More options are likely to be added as other organizations update their policies, especially in light of changing presidential administrations and political sentiments. Currently, however, here is a list of all mortgage options for those in the DACA program.
Previously, conventional loans through private lenders were the only options for DACA recipients who wanted to take on a mortgage to buy a home, but this option is and still can be tricky.
Requirements and restrictions will vary from lender to lender, and it can be difficult for a DACA recipient to know if they've been approved or not. For those who want a conventional loan, it's best to consult with a lender who has experience working with DACA recipients.
Fannie Mae Conforming Loans
Known as the "Fannie Mae HomeReady Loan" DACA recipients can qualify for a Fannie Mae mortgage if they can provide:
A Social Security number, Tax ID or an unexpired employment authorization document (EAD) to establish proof of legal presence in the U.S.
Proof of income (W-2s, pay stubs and/or bank statements.)
The Bottom Line On DACA Home Loans
The Fair Housing Act prohibits real estate agents, lenders, sellers or anyone else in the real estate industry from asking about an individual's immigration status and from discriminating against someone based on their citizenship status.
Fortunately, homeownership is now more attainable for DACA recipients. The New York Times estimates most DREAMers are now in their mid-20s, with the oldest being in their late 30s. For DREAMers with good credit, savings and steady employment - now may be the time to make owning a home a reality. Readers looking to get a home loan but unsure of where to start, can talk to a mortgage expert or browse the Rocket Mortgage® Learning Center.
Get approved to refinance.
See expert-recommended refinance options and customize them to fit your budget.