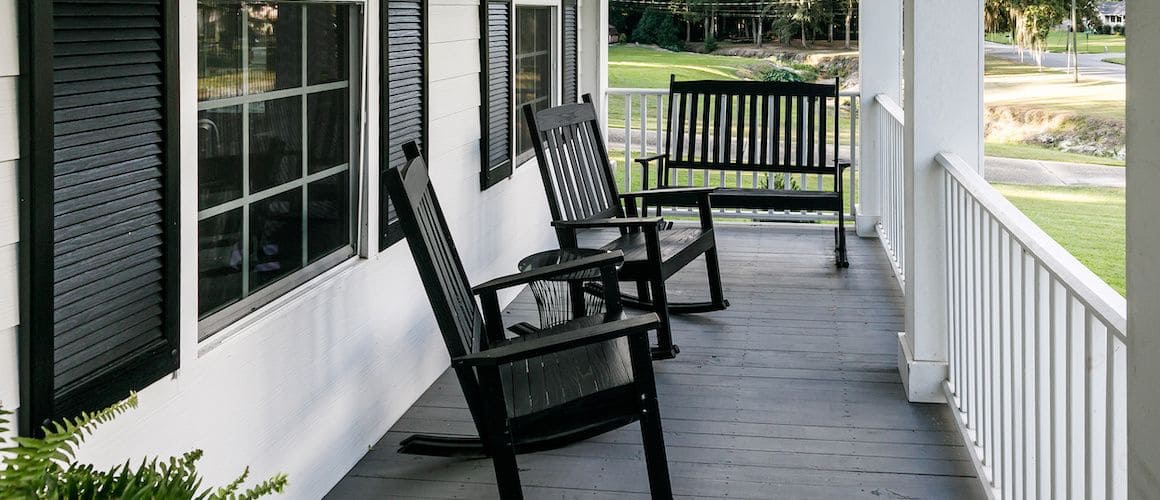 What Is A Home Warranty? Plus The Best Home Warranty Companies Of 2020
9-Minute Read
September 17, 2020
Share:
When you purchase a home, there are several expenses you may expect: down payment, closing costs, moving expenses, etc. You typically plan and save for these expenses because you know they're coming. When you enter homeownership, you quickly learn about all of the unexpected costs that come along with it. And you usually learn about them when a major appliance or essential system in your home breaks and you need to shell out a large amount of money in a short amount of time to have it repaired.
If you're not prepared, these small emergencies can turn into big problems for your finances. And if you can't afford to fix the issue right away, you could add further damage to your home. That's why it's important to protect your possessions and your finances from unforeseen circumstances – whether you're an experienced homeowner or a first-time home buyer. Several measures can be taken to do this, one of those being the purchase of a home warranty.
Home Warranty Definition
A home warranty covers the cost of the repair or replacement of critical systems and appliances in your home. These may include your home ventilation and air conditioning system, electrical and plumbing systems, refrigerator, water heater, washer and dryer, oven and dishwasher. A home warranty is different from homeowners insurance, which covers the cost of damage to your home and other structures on your property, theft of your personal property and lawsuits or claims against your property. Home warranties are also optional and not required by your lender, like homeowner's insurance tends to be.
Get approved to buy a home.
Rocket Mortgage® lets you get to house hunting sooner.
How Do Home Warranties Work?
Interested in getting a home warranty? Here's how they work, from purchasing one to using one to get a repair or replacement.
Purchase a home warranty from a reliable company. Home warranties can be purchased at any time for any home. Sometimes the person selling a home will purchase a home warranty for the buyer as a bonus selling point. However, warranties are usually purchased by a home buyer shortly after they close or by a current homeowner. We provide the names of a few top home warranty companies later in this article.
Renew your home warranty every year or so. Home warranty contracts typically last 1 year, though you may find some that last up to 3 years. Once your contract expires, you'll need to renew it or purchase a new warranty from another company.
Use your warranty for repairs or replacements of covered systems. When your system breaks down, you'll call your warranty provider, not a repair business. Once you speak to your provider, they will call a third-party repair business they partner with and request the service for you. The repair company will then call you to schedule the service.
It's important to know that many home warranty companies charge a service call fee, which is not covered and will be an out-of-pocket cost.
What Does A Home Warranty Cover?
Just as there are different insurance plans, there are also different home warranty plans, in which costs and coverage may vary. What your home warranty will cover will depend on the type of plan you choose. There are typically three types of home warranties: one that covers a specific appliance, one that covers a variety of appliances and one that covers several appliances and critical systems in your home. Keep in mind, not all appliances or systems will be covered under a home warranty. Here are the types of appliances and home systems that are usually covered in basic plans:
Home Systems
Expect these major home systems to be covered under a home warranty:
Plumbing

Electrical

HVAC, heating and cooling systems

Septic (sometimes)
Major Appliances
Here are some examples of the different kinds of appliances that can be covered under a home warranty:
Range and oven

Water heater

Garbage disposal

Ceiling fans

Dishwasher

Furnace

Air conditioner

Refrigerator (sometimes)
Add On Coverage
There are several appliances or home fixtures that are not covered by basic plans but can be covered at an additional cost. Optional add-on coverage may be purchased for things like:
Washer and dryer

Swimming pool

Second refrigerator

Garage door openers

Hot tub

Well pump
What's Not Covered By A Home Warranty
Home warranties have their limits on what they'll cover and how much they'll pay. Most home warranties will only pay up to a certain amount, typically $2,000 – $3,000 per year, depending on your plan. As for what the provider may not cover, here are a few examples:
Windows, walls and doors

Sprinkler systems

Appliances that are already in poor condition
The warranty provider can also deny a claim on items that were covered. A few reasons your provider may give you for denying your claim are as follows:
The appliance was not properly installed.

You did not properly maintain the appliance or system.

There are code violations.

The issue is nonmechanical.

The part that needs service is not covered.

There is a preexisting condition.

The problem is not a result of normal wear and tear, but something else.

The wear and tear on the appliance or system is unusual.
Be aware, too, that some home warranties will cover an appliance, but not all of the parts included in the appliance. For example, a home warranty may cover your refrigerator, but not the ice machine that comes with it. Make sure you read the fine print of your warranty to understand what is and isn't covered.
Do You Need A Home Warranty?
All appliances and home systems have a lifespan and, like it or not, there will most likely be a time when you'll need to replace a home appliance or make an upgrade to a key system in your home. But does that mean you need a home warranty right now and for all the things? Not necessarily. Here are a few things to consider when thinking about whether you should get a home warranty and what you should cover.
Am I a first-time home buyer with zero experience maintaining a home?

Do I have a healthy emergency fund that allows me to pay for repairs and replacements out of pocket instead?

What does the fine print say? Does it actually provide the coverage I want?

How old are my appliances and home systems?

Will the warranty pay off?

Is the peace of mind a home warranty offers worth it?

Will I properly maintain and care for my covered appliances to ensure the claim doesn't get denied?

Are there preexisting conditions on the appliance or system?

Am I willing to only work with the companies that partner with my provider?

Do I already have coverage on certain items? If you decided to build your home, you might already have a warranty on it from the builder.
How Much Does A Home Warranty Cost?
The average cost for a basic home warranty plan ranges from $350 – $600 per year. However, the actual cost of a home warranty will depend on several factors, including the type of plan you purchase and whether you opt for additional appliance coverage, which can add a couple hundred dollars. Remember, you may also incur a fee any time you need to request a service. This usually runs $50 – $100 per request. The more service requests you have, the more you'll pay in these additional fees. Some plans will allow you to choose the amount for your service call fee, which can impact how much you pay for your plan. For example, if you agree to pay more for a service call, you may pay less monthly.
Get approved to buy a home.
Rocket Mortgage® lets you get to house hunting sooner.
Best Home Warranty Companies Of 2020
The search for a reputable home warranty company can be time-consuming. You'll want to do your research, read reviews and compare prices. We're here to help. Below, you'll find our list of some of the best home warranty companies going into 2020.
We evaluated each company on this list using a predetermined set of criteria that took into consideration the following factors: provider exclusions and limitations, pricing, customer service response rates, Better Business Bureau ratings and other information, ease of filing a claim, turnaround time, positive customer and industry perception and sample contracts, if available.
American Home Shield
Established in 1971, American Home Shield has almost 50 years of experience and is credited with founding the industry. Along with experience, we love the flexible options the home warranty company offers its clients. You'll be able to pick from three different plans that cover up to 21 systems and appliances or build your own plan. You'll also get to set the price you want to pay for your service call fee. On American Home Shield's site, you'll be able to view sample contracts, compare plans and add extra coverage.
Liberty Home Guard
Liberty Home Guard is one of the highest-rated home warranty companies in terms of customer satisfaction. Along with a five-star customer review rating with BBB, the company has only received nine complaints on the site in the last 3 years – almost all of them resolved. With such a heavy focus on their customers, it's no surprise. The company provides 24/7 support, live updates for your claims, and flexible pricing. It even allows you to take cash instead of a service if you prefer to work with a contractor outside of their network.
First American Home Warranty
A BBB and Consumer Affairs accredited business, First American Home Warranty provides similar plans as the other providers on this list, but with specialized options for buyers and sellers. Clients are also able to request service 24/7 and receive assistance from prescreened, qualified technicians. Along with those promises, the company also touts that it may replace a covered appliance or system if it can't repair it.
America's First Choice Home Club
One of the drawbacks of most home warranties is that you can't pick your service company. But with America's First Choice Home Club, you can. If you don't have a preferred technician, the provider will set you up with one who's been screened and is certain to provide professional service. You'll also receive a work guarantee on parts and labor for the life of your membership. In addition to home warranty protection, members of AFC can enjoy such benefits as family protection packages, credit monitoring and savings at restaurants, shops and attractions.
American Residential Warranty
Among the many positive customer reviews for American Residential Warranty, a common theme centered around how prompt and professional the customer service team was. The company also receives accolades within the industry, with a five-star rating from TopConsumerReviews.com and an A+ rating from BBB – a feat that's uncommon in the home warranty industry. When it comes to a variety of plans, American Residential Warranty tops several others, with seven different plans, including one that covers eligible household electronics.
Before purchasing a plan, ask yourself the questions listed above and seriously consider if you need a home warranty. If you decide to get one, it's important to choose a company that has a good reputation and a plan that meets your needs and fits within your budget. When you do purchase a plan, make sure you fully read and understand your contract. You'll want to know what is and isn't covered in your plan, what the limitations are and how your claim could potentially get denied. Once you have a home warranty, make sure you properly maintain all of the appliances and home systems that are covered under your plan.