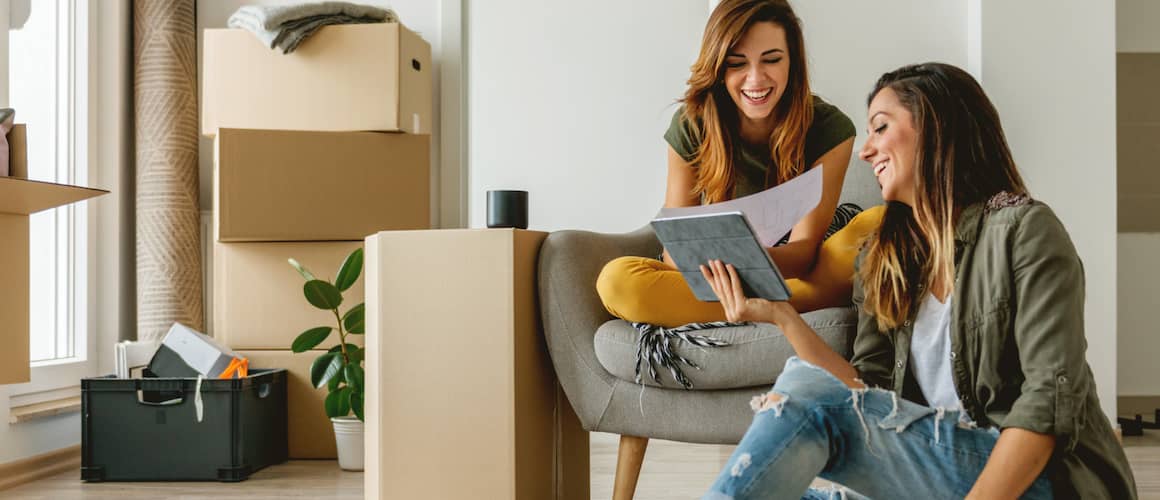 What Makes Rocket Mortgage® Relocation Different?
Carla Ayers3-minute read
February 20, 2023
Share:
For a lot of people, finding a career and a company they love is like finding the perfect pair of shoes: they might have to try on a few pairs before they find the right fit. Some shoes are too hard to walk in, while others have no support. Then they find the pair that makes them feel confident with every step.
When a company relocates an employee, it's important for the process to be seamless and worry free. Rocket Mortgage is America's largest mortgage lender and has closed more than 55,000 relocation loans, so we know a thing or two about relocations and getting the deal done. The culture at Rocket Mortgage is driven by three motivators: the company's core philosophies, a commitment to diversity and community involvement.
Core Philosophies – ISMs
An integral part of the success of Rocket Mortgage is a commitment to the core founding philosophies called "ISMs." These 20 philosophies are the principles that drive decision making companywide from top to bottom. ISMs encourage team members to execute great ideas, simplify the complicated, and focus on what is right. This dedication to these core principles makes Rocket Mortgage a different kind of lender in the industry.
"The reason that I push all relocation home purchase opportunities to Rocket Mortgage is because they give the best customer service and the best incentive for relocating employees," said relocation counselor Jerome D.
"Customer was very pleased with the process," said relocation counselor Pam J.
"It was easy to work with and ensure our relocating employee received the benefits she was eligible for," said relocation counselor Sally H.
These are good examples of the ISM, "Every Client. Every time. No Exceptions. No excuses." Every transaction is unique and every client matters. It's this mindset that puts Rocket Mortgage a step above the rest.
Rocket Mortgage services 95% of the loans we write, meaning clients experience the same level of excellent customer service throughout the life of their loan. As the largest lender in the nation, maintaining this level of customer service is no easy feat.
Diversity, Equity, And Inclusion
By establishing an inclusive work environment that supports team members in their various roles, the company gives team members the space and resources to be the very best in the industry. The ISM "Obsessed with finding a better way" comes to mind when we talk about the evolution and growth of Rocket Mortgage.
We understand the magnitude of purchasing a home and we focus on improving transparency and speed every day. Relocating and buying a new home can be stressful, by simplifying the mortgage process and developing industry leading technology, Rocket Mortgage is not only the largest lender in America but one of the very best.
In a recent survey by Fortune Magazine, 95% of team members who participated indicated that Rocket Mortgage is a great place to work and they are proud to tell others they work for the company. In 2022 Rocket Companies, Rocket Mortgage's parent company, ranked #7 on Fortune's list of the "100 Best Companies to Work For."
Rocket Mortgage is able to provide excellent service to our clients and partners by prioritizing our team members' experience in the workplace. That hard work hasn't gone unnoticed. Rocket Mortgage ranked highest in the country for customer satisfaction in mortgage servicing by J.D. Power for the past 8 straight years, 2014 – 2021.
Community Involvement
Rocket Mortgage considers itself a for-more-than profit company. We know that when personal and corporate values align, incredible growth happens in the communities where our team members live and work.
In 2021, the Rocket Community Fund, the philanthropic partner of Rocket Mortgage, created the Detroit Tax Relief Fund to help break the cycle of tax debt for thousands of Detroit families at risk of property tax foreclosure. To date, this incredible program has helped over 4,500 Detroit families eliminate back property tax debt.
Making an impact and volunteering are a vital part of the culture of Rocket Mortgage. Team members are encouraged to spend time volunteering in their communities and have dedicated over 630,000 hours directly to community organizations in need.
The Bottom Line
When partnering with Rocket Mortgage, companies and their employees are given a tenured relocation team that provides dedicated end-to-end support. Rocket Mortgage Relocation Home Loan Experts are trained to support your relocation program and provide you with a customized partnership experience. If your company is ready to make some moves, we're here to help.
Visit Relocation.RocketMortgage.com to learn more!
See What You Qualify For
Congratulations! Based on the information you have provided, you are eligible to continue your home loan process online with Rocket Mortgage.
If a sign-in page does not automatically pop up in a new tab, click here
Related Resources
Viewing 1 - 3 of 3