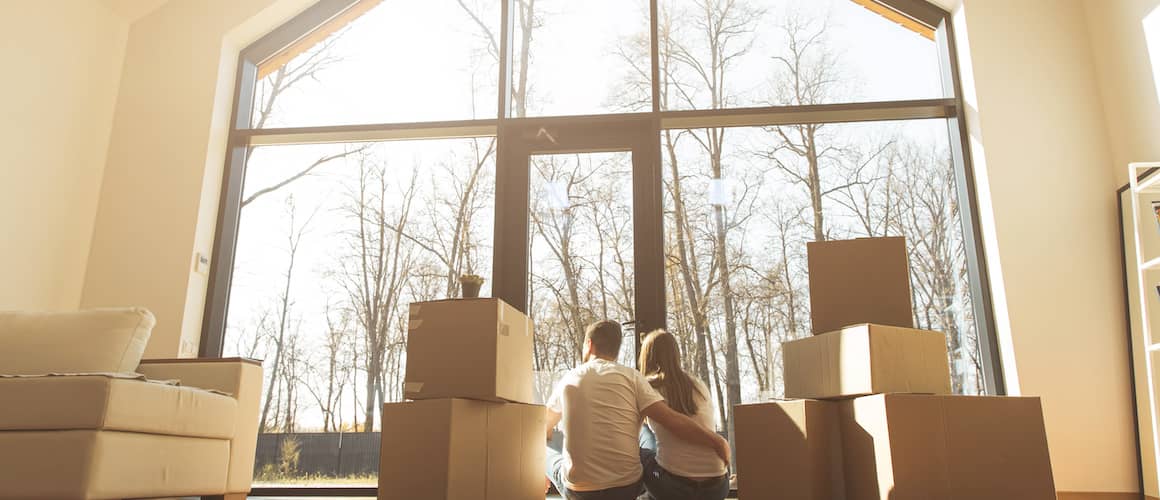 7 Tips For Successfully Relocating For Work
Lauren Nowacki5-minute read
May 26, 2022
Share:
Starting a new job or moving to a new home are some of the most significant life changes a person can make. Making them together, at the same time, is an even bigger deal. And, oftentimes, an even bigger stressor.
From planning your move to planning your first day of work, you'll have a lot on your mind. These tips can help get you organized to ensure a smoother transition when relocating for work.
1. Prepare For Your Move Based On Your Timeline
Start by making a list of all the tasks that need to be done: selling your home or breaking your lease, buying a new home, packing, hiring movers, moving and unpacking. Make sure you remember important tasks like changing your address, enrolling your kids in their new school and setting up new utilities, which you want to have in place by the time you move in. If you're able to give yourself a few days to unpack and settle in before you start your job, do it.
Once you know what you need to do, take a look at your timeline. What date do you need to move in by or when is your first day of work? That's when you need to have everything done, so start there and work your way backward, giving yourself enough time to complete each task.
You'll also want to look at your timeline and identify any potential roadblocks, then make a plan for them. For example, if your home won't be ready by the time you need to be there, you'll need to find temporary housing.
2. Consider All Costs
Some companies will help pay for the costs of moving; others may not. Either way, you'll likely need to pay for several costs associated with your move. If you're buying a new home, a down payment and closing costs will be some of the highest costs. You'll also need to pay for your move, whether you're hiring movers or doing it yourself. Along with expected costs like these, there may be some unanticipated ones as well. If you're moving from an apartment to a home, don't forget to factor in home maintenance equipment, like power tools, a lawnmower or snowblower. If you're redecorating your new home, budget for new furniture, paint, window treatments and appliances.
Research the cost of living in your new area, too. Is gas more expensive? Is it a longer commute from work to home? Are property taxes and utilities more? These are costs to consider when you're not only budgeting for your move but also your new life.
3. Research Your New Community
Aside from cost of living, you'll also want to research the life of your new community – and how your lifestyle will fit into it. If you're able, spend a day in the area – or research online – to see what kind of restaurants, grocery stores, parks and other shopping and entertainment attractions will be available to you. Visit your child's new school and research local dentists, doctors, banks and other services you'll need once you move. The more you know about the community before you get there, the less stressed you'll feel trying to find your way around.
4. Get The Kids On Board
If you have children, remember that this is a big change for them, too. They might not be starting a new job, but they are starting a new school and making new friends. They'll be leaving the familiar and stepping into the unknown – something they may be doing for the first time.
To help them out, give them time and involve them as much as you can. Break the news as soon as it's definite to give them as much time as possible to process and come to terms with it. When they're ready, involve them in the move, from packing and helping pick out new paint colors to determining the layout and look of their new bedroom. Talk to them about their feelings – what they're nervous and excited about – and share your own feelings as well. Let them know that you're nervous too, but that you're really looking forward to all of the cool new things and opportunities in your new place.
5. Connect With New Neighbors Online
Thanks to the internet, there are several ways to network before you even move in. Once you know where you'll be living, visit online forums, join community Facebook groups, attend virtual events and join neighborhood-specific social apps, like NextDoor. Not only are these great ways to meet new people, but you can also use them to learn more about the area, discover local groups and meetups and get recommendations for places and services.
6. Tailor Your New Area To You
You don't have to change who you are to fit into your new area. Tailor the location to you and your family's lifestyle. While it's great to explore and try new things, look for ways to fulfill your needs within the community. If you enjoyed volunteering in your old neighborhood, look for opportunities to do so in your new one. If you enjoy playing sports or going for a jog, look for a city league or running group to join. If your kids love performing, have them try out at the community theater. Doing the things you love in your new community will help you meet new people with similar interests, help you feel happier and more at home and can help garner a sense of belonging for you and your family.
7. Get Assistance From Relocation Experts
Relocating for a job can be stressful. Relocation experts can help guide you through the process and offer tips and recommendations along the way. Rocket Mortgage® provides even more assistance with additional relocation benefits.
Our team is here to provide transparency, support and specialized pricing1 to help with the transition. Our Mortgage First2 service sets you up with one of our relocation experts, who determines the best loan option for your specific relocation goals. We'll get you fully approved before you even start house hunting, which can strengthen your offer and provide a faster, smoother homebuying process.
If you're helping a new team member relocate or you're responsible for your company's relocation program, reach out to your Account Manager or Account Executive for more information, recommendations and industry trends.
If you're relocating and looking for a home, learn more or get started today, visit Relocation.RocketMortgage.com.
1Availability of special incentives will depend on qualification. Offer does not extend to any non-QM products or Agency Plus products. Offer valid on new applications received on or after July 31, 2020. This offer is only available to clients who call the dedicated phone number or go through the dedicated website, Relocation.RocketMortgage.com, submit an application and close their loan through the Rocket Mortgage Relocation program. This offer cannot be retroactively applied to previously closed loans or loans that were already in process earlier than July 31, 2021. Offer expires December 31, 2022, at 11:59 p.m. ET. Offer not valid if application is submitted by a mortgage broker or from any method outside the dedicated phone number or website. Rocket Mortgage reserves the right to cancel this offer at any time. Offer is nontransferable. Offer may not be redeemed for cash or equivalent. Acceptance of this offer constitutes acceptance of these terms and conditions, which are subject to change at the sole discretion of Rocket Mortgage. This is not a commitment to lend. Additional restrictions/conditions may apply. Not valid with any other discount or promotion.
2MORTGAGE FIRST is a service available exclusively from Rocket Mortgage. Rocket Mortgage verifies the home buyer's income, reviews credit, and underwrites the proposed loan without an identified property. Not all properties are eligible. Once a property has been identified and approved, Rocket Mortgage may issue final loan approval. The interest rate does not lock until a contract is entered, and so rates may change without notice. Other conditions and restrictions may apply. No loan will issue without buyer's provision of insurance, an adequate appraisal, and clear title. This advertisement is not an offer to lend and does not empower you to accept any loan agreement. MORTGAGE FIRST terms and conditions may change without notice.
Related Resources
Viewing 1 - 3 of 3