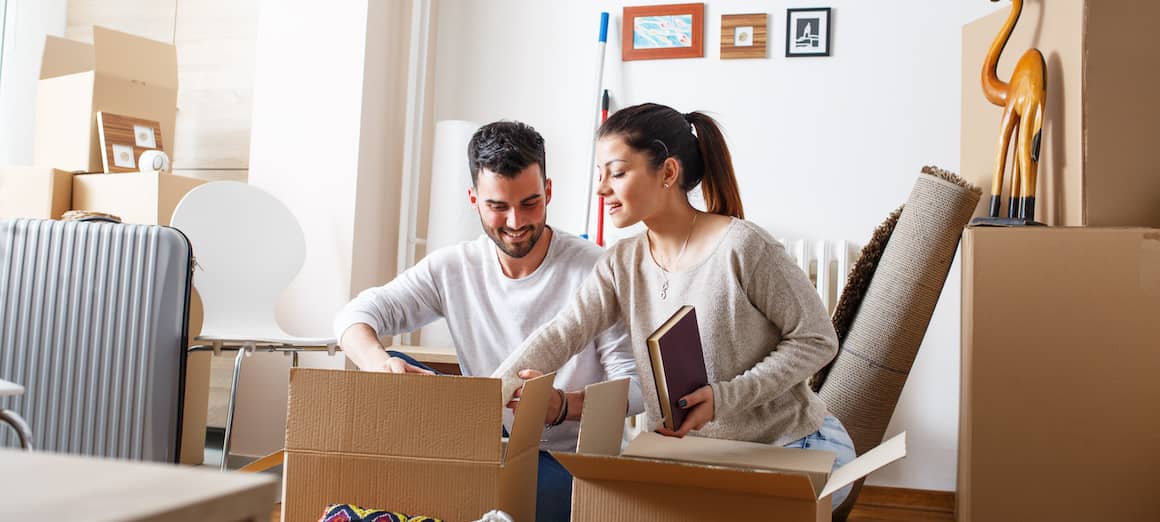 Student Loan Forgiveness And Homeownership
Kara Porter 8-minute read
July 28, 2023
Share:
For a growing number of borrowers (especially millennials who have the highest rate of higher education), student loan debt consumes a larger portion of their income, perhaps delaying the American dream of owning real estate. With the recent news on American student loan forgiveness, it's important to investigate the ways debt cancellation could affect your plan for homeownership now and in the future.
What's The Latest News On Student Loan Forgiveness?
There have been several developments impacting student loan borrowers across the nation. As education costs continue to rise, students who may feel debt burdened may find debt forgiveness programs an attractive solution. Before we talk about what's happening now, let's review how we got here.
In response to the economic impact of the COVID-19 pandemic, the U.S. government implemented temporary measures to provide relief to student loan borrowers. The passing of the CARES Act in March 2020 suspended federal student loan payments, halted interest accrual and placed loans in forbearance until September 30, 2021. This student debt relief provided much-needed financial assistance to millions of borrowers. President Biden proposed a plan to forgive up to $10,000 (or $20,000 for Pell Grant recipients) in federal student loan debt for qualifying borrowers with an income of $125,000 or below. Most recently, the Biden administration extended the payment pause until the Supreme Court denied Biden's plan. The Supreme Court's decision means the student loan payment pause will end after August 30, 2023. Interest will begin accruing in September, with monthly payments starting back up in October.
The SAVE Plan Is Introduced
Shortly after the Supreme Court blocked the sweeping student loan forgiveness plan, the Biden administration announced the Saving on a Valuable Education (SAVE) plan. This income-driven repayment plan (IDR) will base a borrower's monthly payment on their income and family size. Compared to other IDR plans, the SAVE plan will cut costs on undergraduate loans, ensure that borrowers never see their balance grow if they keep up with their required payments and protect more of a borrower's income for basic needs. It will replace the current Revised Pay As You Earn (REPAYE) plan and even expand on the benefits offered with that plan. The SAVE plan is only for federal student loan debt and not private student loans. Borrowers currently repaying their loans may enroll in the SAVE plan later this summer before any monthly payments are due.
Student Loan Forgiveness For 800,000+ American Borrowers
On July 14, 2023, the Biden administration announced the U.S. Department of Education will notify more than 804,000 American borrowers that they have a total of $39 billion in federal student loan balances that will be automatically discharged in the upcoming weeks. Borrowers receiving notifications in the forthcoming days will be those with Direct Loans or Federal Family Education Loans held by the Department (which also include Parent PLUS loans) who have reached the necessary forgiveness threshold as a result of receiving credit toward IDR forgiveness in a specific period.
See What You Qualify For
Congratulations! Based on the information you have provided, you are eligible to continue your home loan process online with Rocket Mortgage.
If a sign-in page does not automatically pop up in a new tab, click here
What Does Student Loan Forgiveness Mean For Current Homeowners?
For individuals who meet the criteria for student loan forgiveness, this opportunity means having additional funds at your disposal. With this newfound financial freedom, you can allocate the extra cash toward various purposes. One option is to use the extra funds to pay off high-interest debt payments. Doing so can reduce the amount of money you owe and save you from paying excessive interest charges.
Another way to use the extra cash is by making larger purchases you may have been putting off. Whether buying a new car, upgrading your electronics, or investing in improvements to your home, having the additional funds can make these purchases more feasible and provide you with improved quality of life. Building an emergency fund is another important use for the extra money. By setting aside a portion of the funds for emergencies, you can ensure that you have the necessary resources to handle unforeseen expenses without relying on credit or additional debt.
By utilizing an amortization calculator, you can determine how making additional principal payments can help you pay off your mortgage faster, which will decrease the amount of interest you pay over the life of the loan.
What Does Student Loan Forgiveness Mean For Future Home Buyers?
Qualifying for student loan forgiveness may significantly assist you with a home purchase in the future. By forgiving a portion or even the entirety of your student loan debt, you can redirect the funds that would have been used for loan payments toward a down payment for a house instead.
Another advantage is the positive impact that it will have on your debt-to-income ratio (DTI). Your DTI is an important factor that lenders consider when determining your eligibility for a mortgage. It's calculated by dividing your total monthly debt payments by your gross monthly income. By having a lower amount of debt, your DTI will decrease, making you a more attractive candidate for a mortgage. This can potentially lead to better loan terms and lower interest rates, saving you money in the long run.
This could create a more inclusive housing market, potentially helping close the homeownership gap by providing opportunities for those who may otherwise be unable to enter the market due to the negative impact of student loan debt.
Buying A Home Thanks To The Student Loan Forgiveness Plan
If your student loans are forgiven it may feel like a weight has been lifted off your shoulders. You may decide to use the money you would've spent on those monthly payments toward your dream of going from renter to homeowner.
First, assess your current financial status by looking at your income, expenses and other debts. Evaluate how much you can comfortably afford to spend on a mortgage payment each month. Remember, just because your student loans are forgiven doesn't mean you're necessarily debt-free. Be realistic and conservative when determining your budget and max home price.
Next, know your credit score. Your credit history is crucial in determining your eligibility for a home loan. A history of on-time payments and a healthy credit score can increase your chances of securing a favorable mortgage rate.
Take the first step toward buying a house.
Get approved to see what you qualify for.
Buying A Home Without Student Loan Forgiveness
If you weren't part of the population who had their loans forgiven, here is the process and qualifications for getting a mortgage with student loan debt:
FHA Loans
An FHA loan is a government-backed mortgage with more flexible financial requirements that can allow you to buy a home. Backed by the Federal Housing Administration (FHA), these loans are designed to help individuals and families, more particularly first-time home buyers, achieve their dream of homeownership. FHA loans have specific qualification requirements, which include:
3.5% minimum down payment
Minimum credit score of 580
Maximum DTI varies by credit score
Enough money to cover closing costs
Conventional Loans
A conventional loan is a mortgage not insured or guaranteed by a government agency, such as the FHA or the Department of Veterans Affairs (VA). It's a "conforming" loan, which means it meets Fannie Mae or Freddie Mac's requirements. Fannie Mae and Freddie Mac are government-sponsored enterprises (GSEs) that purchase mortgages from lenders and sell them to investors. It's a popular choice for borrowers who meet certain qualification requirements such as:
3% minimum down payment
Minimum credit score of 620
Maximum DTI of 50%
Enough money to cover closing costs
Your loan must fall within the loan limits set by Fannie Mae and Freddie Mac
VA Loans
A VA loan is a top benefit available to veterans, active-duty service members and eligible surviving spouses and is backed by the VA. Eligibility requirements include:
You've served 181 days of active service during peacetime.
You've served 90 consecutive days of active service during wartime.
You've served more than 6 years of service with the National Guard or Reserves or 90 days under Title 32 with at least 30 of those days being consecutive.
You're the spouse of a service member who lost their life in the line of duty or as the result of a service-connected disability. You generally cannot have remarried, although there are exceptions, as well as other requirements for a spouse getting a VA loan.
You have a Certificate of Eligibility (COE)
Rocket Mortgage® requires a minimum credit score of 580.
Your lender will evaluate your DTI when considering your ability to pay back the loan.
VA loans are one of the few loan options that don't require a down payment. Your lender may have specific requirements for a no-down-payment VA loan.
Enough money to cover closing costs
Jumbo Loans
A jumbo loan is a type of mortgage loan that exceeds the conforming loan limits set by the Federal Housing Finance Agency (FHFA). It's typically used to finance high-priced properties that exceed the limits set for conventional loans. The qualification requirements for a jumbo loan may vary depending on the lender, but generally, they include:
20% minimum down payment (10.01% down payment for a single- family property up to $2.5 million with Rocket Mortgage's Jumbo Smart loan)
Minimum credit score of 680
Maximum DTI of 45%
Enough money to cover closing costs
As you can see, down payment, DTI and credit score play a role in qualifying for a mortgage. While student loan debt adds to your DTI and monthly student loan payments may take away from the amount you can save for a down payment, this type of debt can add some benefit in terms of credit score. Student loan debt provides a more diverse credit mix. When lenders review your credit history, they like to see various types of credit, such as credit cards, auto loans and even student loans. Making on-time monthly payments shows lenders that you can handle different types of debt responsibly.
If you're a current homeowner who purchased a home during the 3-year payment pause, you shouldn't worry that you qualified for a mortgage without that student debt taken into consideration. Most lenders, including Rocket Mortgage, qualified clients as if the payments were going to resume. Those payments were included in determining DTI and you shouldn't worry about this affecting your mortgage. However, it's important to take stock of your monthly budget and make a plan for when repayment resumes in October.
Refinancing A Home When You Have Student Loan Debt
If you're a current homeowner and interested in using some of your home equity to consolidate your student loan debt you may consider a cash-out refinance. Typically, a cash-out refinance may come with a higher interest rate because a borrower takes cash out in addition to covering the home. However, with a pricing adjustment from Fannie Mae, the borrower may not incur a higher cost to take cash out as long as they're consolidating at least one student loan debt into their mortgage loan, and they do not take out more than $2,000 in cash for other purposes. Here are some requirements for the refinance:
A credit score of at least 620
A DTI of less than 50%
Equity in your home
A valid Social Security number
U.S. citizenship or permanent resident status
Bottom Line: You Can Still Qualify To Purchase A Home Or Refinance With Or Without Student Loans
As you can see from the recent news, student loans undoubtedly impact the homeownership prospects of many individuals, especially young adults. However, it's crucial to understand that the road to homeownership is not entirely blocked for those burdened with student debt.
Student loan forgiveness programs can provide a much-needed financial boost and could help increase homeownership rates. However, borrowers with student loans can still qualify for a mortgage by demonstrating responsible behavior and considering affordability during their home search. As the landscape of student loans continues to evolve, you should stay informed regarding decisions about your financial future.
Regardless of your situation, talk to a Home Loan Expert to see if you qualify for a mortgage, even with student loans. You can get started by applying online today.
Explore your mortgage options.
Apply online for expert recommendations and to see what you can get approved for.
Related Resources
Viewing 1 - 3 of 3