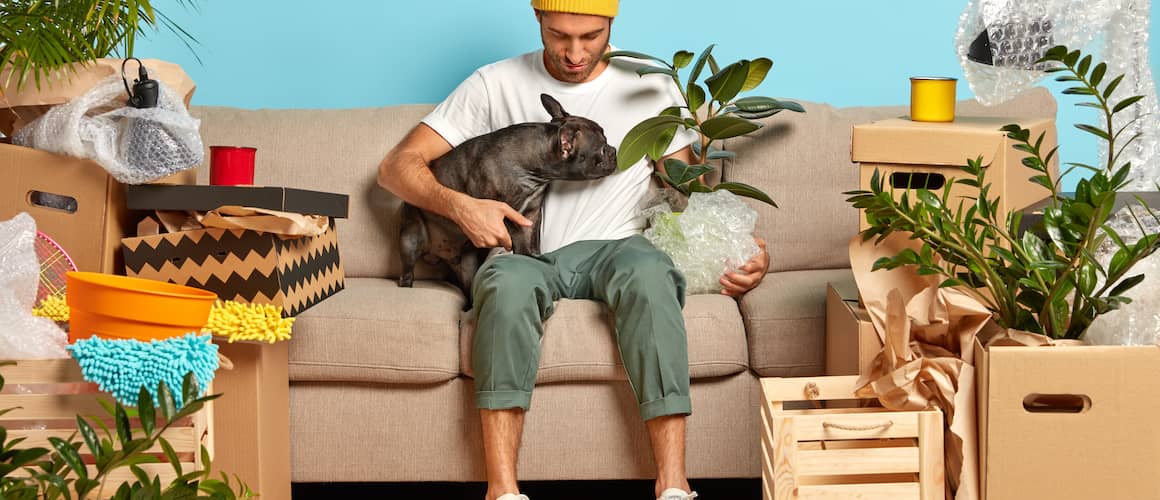 What Is A Shared Equity Mortgage, And Is It Right For You?
Sidney Richardson4-minute read
August 11, 2021
Share:
No matter where you live, buying a home can be a costly and competitive endeavor. Getting your foot in the door of homeownership is often challenging, especially during a fast-moving seller's market. Luckily, there are plenty of options available out there to make homeownership more affordable, including loans like shared equity mortgages.
Wondering if a shared equity mortgage could be an option for you? Read on for our guide to this type of loan and how it could give you the upper hand when buying a house.
Shared Equity Loan Definition
When you get a shared equity mortgage, you, the borrower, share equity in a property with your lender. These loans are usually offered by nonprofits, private investors and municipalities with the intention of making homeownership more affordable. They are sometimes also called partnership mortgages.
Under these loan agreements, the borrower and lender take on the roles of owner-occupant and owner-investor, respectively. The borrower must live on the property but shares a portion of their equity with the lender, who contributes financially and will receive an agreed upon amount back in profits when the house is sold.
Shared equity loans where the lender is also a full co-investor are somewhat uncommon in the U.S., and these loans are instead often found in the form of down payment assistance loans.
Take the first step toward the right mortgage.
Apply online for expert recommendations with real interest rates and payments.
How Does A Shared Equity Mortgage Work?
When you get a shared equity mortgage, your lender will contribute to the loan to make buying a property more affordable. They typically make a contribution of up to half of the borrower's investment to help them make a larger down payment as well as enjoy lower monthly payments. These loans are often restricted to low- or median-income earning home buyers and may have specific conditions that need to be met in order to qualify.
These loans can be extremely beneficial to first-time home buyers and other potential borrowers that may be struggling to find real estate in their price range. There is a catch, however. When the borrower sells the home, the lender (owner-investor) gets a share of the profits based on their investment. While this means the borrower can secure a house more easily, they won't be able to take home all the profits if they eventually sell it.
The Different Types Of Shared Equity Arrangements
Shared equity loans can look a little different depending on where you live and who the lender in the arrangement is. A private lender might make a one-time contribution to allow a home buyer to get a zero down home loan and potentially avoid paying private mortgage insurance (PMI). As another example, a parent might contribute as the owner-investor so their home buying child can make a better offer on a home without having to deal with the potential tax headache of accepting a large financial gift.
There are plenty of other shared equity loan programs out there besides these examples as well, such as community land trusts, limited equity cooperatives, and deed restricted and below market rate homeownership programs.
These loans offer benefits to both co-investors, whoever they may be. The buyer has the opportunity to access properties that would typically be beyond what they could afford while the lender gets a share of the profits made on the investment – and can typically claim depreciation of the property on their taxes, as well as any contributions to mortgage interest.
Qualifications For A Shared Equity Mortgage
Qualifications for shared equity mortgage programs will vary based on the lender involved, but in general, these loans are only available to borrowers that meet certain need-based qualifications and are looking to finance a primary residence. According to Fannie Mae, qualifying borrowers often must agree to sell their home only to other income-qualified buyers in order to keep the cost of homeownership affordable and to share the home's appreciation with the organization that invested in the loan.
Shared equity programs will also typically require preapproval for things like refinancing since they have a stake in your loan's appreciation and your financial success.
When A Shared Equity Home Loan Works
For borrowers who haven't built up their savings. If you don't have the savings to handle a down payment or the other large upfront costs of buying a home, a shared equity mortgage can make homeownership more accessible to you and your financial situation.
For children who have financial support from their parents. If you want to buy a home with the financial assistance of a willing parent, a shared equity loan can make it easier for your parent to contribute to the investment without incurring any issues with gift tax.
For home buyers with low or moderate incomes. Shared equity loans can often lower the cost of monthly mortgage payments and lower the amount you'd have to invest in a down payment. If you're alright with "sharing" your home's appreciated value with an investor, these loans can make securing a mortgage much easier for those with lower incomes.
When A Shared Equity Home Loan Doesn't Work
For home buyers looking to maximize profits during resale. Shared equity loans make sure that a portion of the profits from the sale of your home go to the arrangement's owner-investor. This could be a significant percentage of your home's appreciated value – so if you're looking to maximize profits during resale, this loan likely won't work for you.
For homeowners who want to build their own equity. By sharing equity with your lender, you limit the amount of equity you can build in a property yourself. For an investment that is wholly yours, you would have to contribute to a mortgage without shared equity.
For home shoppers where shared equity mortgages are not available. Opportunities to share equity may vary based on your location. If you don't live in an area that offers shared equity loans via local government, nonprofits or investors, this loan type may not be an option for you.
The Bottom Line
A shared equity loan can be extremely beneficial to low income and first-time home buyers seeking accessible and affordable housing. These loans do require that you share your home's appreciated value with an investor, however, which puts a dent in any profits you might receive upon selling the house – so these loans won't work for everyone.
If you're still considering all your options, check out our guide to the different types of mortgages you may have access to. If you're ready to buy, you can get started with Rocket Mortgage® today.
Today's Purchase Rates
*
Pricing is currently not available for the selected value.