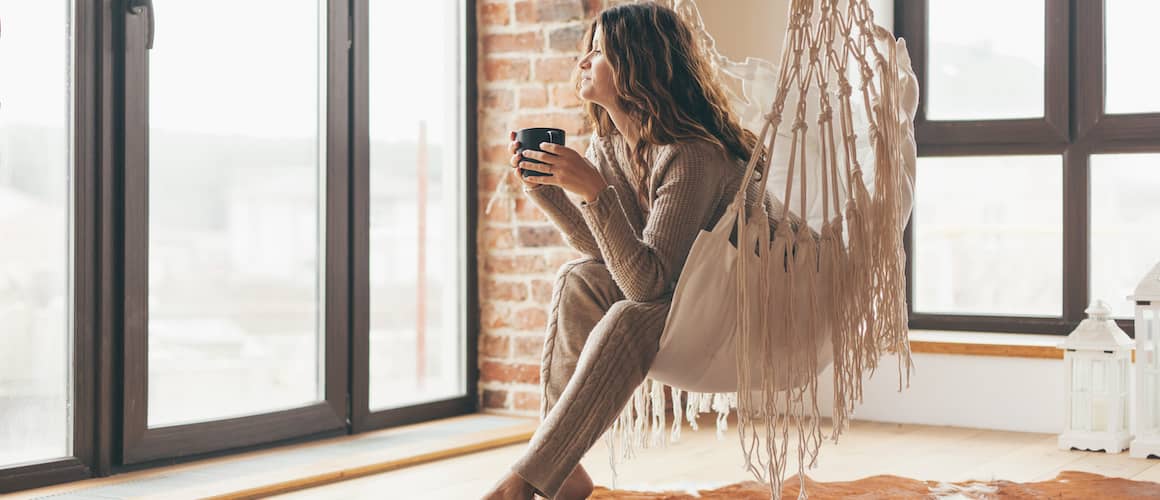 Selling A House Without A Realtor: Benefits, Drawbacks And What To Expect
Laura Gariepy8-minute read
November 24, 2022
Share:
It's time to put your home on the market, so you may be wondering how selling a house without a REALTOR® works. Don't worry. We'll share everything you need to know about the process – including the potential pitfalls — so you can decide if doing so is right for you.
What Is A 'For Sale By Owner' Listing?
When you list your house as For Sale By Owner (FSBO), you plan to sell it without the help of an agent. That means you have to take ownership of the entire process, from the moment you hang your "for sale" sign until closing day. While it's a lot of work, some people go this route to reduce the costs of selling a house.
Benefits Of Selling A Home Without A Realtor®
Selling a home without a REALTOR® can feel like a full-time job, but there are some benefits to taking on the role. Let's take a closer look.
Avoiding Cost Of Agent Commissions
Selling a house can be expensive, especially when you factor in paying commission to the real estate professionals involved. Usually, the listing agent and the buyer's agent will split the fee, which can be up to 6% of the home's sale price. On a $350,000 property, the commission would be a whopping $21,000. By going it alone, you can save a lot of money.
Holding Greater Control Over The Transaction
When you sell your home without a real estate agent, you control the show. You get to:
Determine the list price (and decide when to change it as needed)

Set the schedule for open houses and home tours (no coordinating with an agent)

Accept an offer based on your terms and

desired

timeline to sell your house

(no pressure to take a lower than

expected

bid)

.
If you like to take charge, the experience could be very empowering!
Being More Invested In The Process
Since your finances are on the line, you'll do everything in your power to maximize your profits from the home sale. You'll put in the hours and effort required to get your property ready, advertise it effectively, and negotiate the best possible deal. While a real estate agent would try to sell your home for top dollar, they likely have many other clients, so they couldn't dedicate themselves to the process like you can.
Having Neighborhood Expertise
Sure, a local REALTOR® has a good deal of insight into the territory that they cover. But you have firsthand knowledge of what it's like to live in your neighborhood. That means you can share your experience with your potential buyers so they can imagine themselves living in the community.
Tested. Trusted. Top-rated.
Visit Rocket HomesSM to get a proven real estate agent that's handpicked just for you.
Drawbacks Of Selling A Home Without A REALTOR®
While there are certainly a few positives to selling a home without a REALTOR®, there are some potential pitfalls, too. We'll spell them out here.
Inexperience Leading To A Worse Deal
If you're not well-versed in real estate, your inexperience could be costly. You may not know how to:
Price a property, which could cause it to sit on the market forever or sell for much less than it's worth.

Drive lots of potential buyers to your home, which means you probably won't reap the financial benefits of a bidding war.

Negotiate, which may mean less net profit than if you paid an agent's commission.

Vet buyers, which could cause you to waste time with someone who can't actually purchase your home (and miss out on someone who could!).

Draft a legally sound purchase agreement, which could result in a deal falling through — or worse. REALTORS® often have Errors and Omissions insurance to protect them in case they make a mistake when writing a real estate contract.
Plus, when you fly solo, you can't take advantage of a REALTOR's® extensive network of home inspectors, property appraisers, real estate attorneys, and other industry professionals. That means you'll have to spend time finding and vetting them, hoping that they do a good job for a fair price.
Creating Much More Work For Yourself
While you could save a lot of cash by managing the transaction on your own, you're probably going to work hard for that money. You have to do everything yourself, which includes, but isn't limited to:
Getting your home ready for showings

Taking high-quality photos and videos of the property

Creating and publishing the listing on FSBO websites

Marketing your home to increase interest

Communicating with potential buyers

Booking and being present for property tours

Working with the buyer's agent (if applicable)

Negotiating the deal
Then, if the first offer falls through, you'll have to repeat most of those steps. Selling a house without a REALTOR® can be a tiring and frustrating experience if you have to go through multiple potential buyers to get a deal done.
Putting Off Buyers And REALTORS®
When you represent yourself in a real estate transaction, you risk alienating both potential buyers and buyer's agents. Buyers tend to like communicating through a listing agent rather than having to work with you directly. They may also fear running into issues with the sale due to your lack of experience.
Buyer's agents have similar concerns and may hesitate to bring their clients to your property. Plus, they'll likely worry that they'll have to guide you through the process while only getting half of the commission.
Paying Commissions
While you avoid paying a commission to a listing agent, you probably won't be able to dodge the expense entirely. That's because it's traditional for the seller to cover the buyer's agent fee – and most buyers will have an agent. Of course, you could stipulate that you won't cover the cost, but it may make it harder to close a deal.
How To Sell Your House Without A REALTOR®
Here's how to sell a house without a REALTOR® like a pro:
Do Your Research
Before you do anything else, you need to do your homework. The first thing you should do is determine the fair market value of your home so you can list it for the best price. You can do this by looking at the recent selling price of similar properties in your area (also known as running comps).
You may also want to consider having your property appraised to get a professional opinion of your home's value. While the appraisal will run several hundred dollars, it could easily pay for itself if you list and sell the home for more money than you would have without the guidance.
Next, you should learn about the legal documents involved in a real estate transaction. That way, you know what to include to protect yourself. It may also be a good idea to hire a lawyer to review any document you draft before you or a buyer sign it.
Note: In Alabama, Connecticut, Delaware, the District of Columbia, Florida, Georgia, Kansas, Kentucky, Maine, Maryland, Massachusetts, Mississippi, New Hampshire, New Jersey, New York, North Dakota, Pennsylvania, Rhode Island, South Carolina, Vermont, Virginia and West Virginia you must use a real estate attorney for your transaction.
Market Your Home Thoroughly
To attract a solid pool of potential buyers, you'll need to get creative, put in some serious effort, and spend some money to market your property. Here are a few things you can do:
Hire professionals to take stunning high-definition photos and an engaging video walkthrough of your home. If you live in a nice area or have a beautiful property, consider adding drone footage, too.

List your home on several FSBO websites.

Post your photos, videos, and a link to your listing on social media often. Ask your family and friends to share your posts whenever possible.
Note: FSBO websites don't get as much traffic as traditional real estate platforms. So, it may make sense to pay a REALTOR® or broker a flat fee to put your home on the Multiple Listing Service (MLS). That way, it will syndicate to those higher-trafficked sites, resulting in more eyes on your property. But be aware that you will also have to pay the buyer's commission (usually 2-3% of the sale price) to use the MLS.
Hold An Open House
To show your home to a lot of potential buyers (and hopefully get multiple offers) at once, you should host an open house. Here are some steps you can take to prepare so your property sells for top dollar:
Make necessary repairs that you can afford. The less a buyer has to do before moving in, the more they'll pay for your property.
Make your home look tidy by displaying minimal knick-knacks and personal items.
Do a deep clean. Scrub everything until it sparkles.
Improve your curb appeal to make a great first impression. Plant new flowers, trim the shrubs, pressure wash the siding, etc.
Stage your home. Make your space look inviting and help potential buyers imagine themselves living there.
Protect yourself. While most people are honest, it's a good idea to lock up valuables, medication, or important documents when strangers are in your home.
Hide evidence of your pets. Potential buyers shouldn't be able to tell that an animal lives in your home. During the open house, keep your furry pals outside or offsite.
After you think your house is ready, ask a friend to look at it with fresh eyes. They may spot things that could potentially turn off a buyer that you can fix before your open house.
To advertise the event:
Put an ad in the newspaper

Hang flyers at local businesses (with owner permission, of course)

Post about it on social media

Ask your loved ones to spread the word
And, don't forget to stick a sign on the front lawn!
Work With Buyer's Agents
In most cases, your buyer will be represented by an agent. Here are a few tips to help you work with them effectively:
Know your home inside and out. Both the buyer and agent will have questions, so it's best to have the details on hand. (Think: the age of your roof, when you replaced your stove, etc.)
Create a one-page sheet about your property that the buyer and agent can take with them. That way, they have a tangible reminder about your home.
Give them space when they tour your property. Doing so will make the buyer and agent feel more comfortable and let them speak freely about what they see.
Follow up with the agent after a tour to get the buyer's thoughts, see how serious they are, find out if they're preapproved for a mortgage, and learn if they'd include contingencies (like needing to get a mortgage) in an offer.
When it's time to negotiate a deal, don't appear too eager to sell. If the agent suspects that you need to close soon, you'll probably get a lower offer.
Be A Shrewd Negotiator
To close the best deal possible, you'll need to be a shrewd negotiator. Here are a few tips that may help:
Have a bottom number in mind – and don't accept less than that.
Consider making a counteroffer when you get a reasonable bid that's less than the full asking price.
Know what concessions you'd be willing to make for a full asking price offer (or close to it).
Ensure each potential buyer has a preapproval letter from a lender (if they plan to get a mortgage). That way, you can feel more confident that the deal will go through.
No matter what happens during the negotiation process, try to separate your emotions from the home. That way, you can remain objective and treat it like the business transaction that it is.
Get approved to buy a home.
Rocket Mortgage® lets you get to house hunting sooner.