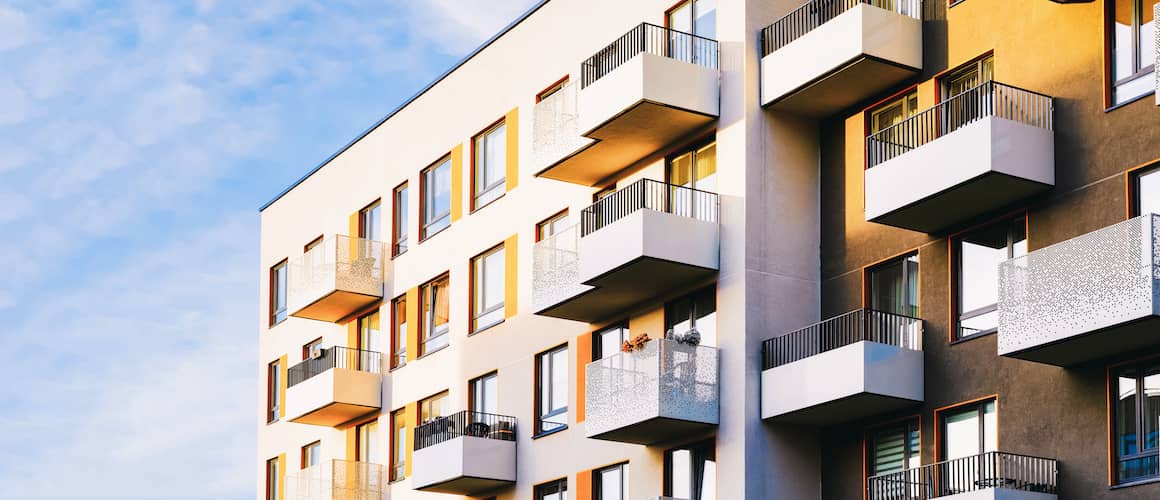 Rents Are Rising – Consider A Home Of Your Own
Kevin Graham4-minute read
December 23, 2021
Share:
In case you haven't noticed, the cost of rent is really starting to go up in many areas across the country. There is no doubt that part of this is because there is high housing demand period. We won't pretend that home prices haven't gone up significantly as well. However, among the many advantages of owning your place is the following:
If you choose a fixed-rate mortgage, your payment won't go up year after year. Even if you choose to move forward with an adjustable-rate mortgage (ARM), your mortgage payment still stays fixed for the first several years of the loan.
We'll take a look at some data to analyze the market that both renters and home buyers are facing. Then we'll go over why it could make sense for many to say bye to the landlord and get a home of their own.
Up, Up And Away
By just about any metric, you can see the cost of housing in general has gone up across the country, whether you're looking to buy or rent. We looked at prices to rent or buy in the 20 cities covered under the S&P Case-Shiller Home Price Index. Cities covered in this index represent many of the nation's major metropolitan areas.
Across the index, home prices are up 19.66% annually as of August, the latest month for which data was available. There is a wide variation in the range across the 20 cities. On one end, Chicago has seen prices rise 12.71%. On the other, prices in Phoenix were up 33.31% on average since last year. Most cities were in a range between the mid-teens and the mid-20s.
The cost of rent has actually gone up at a slower rate, according to data from Apartment List. Across the same 20 cities, the average rise in rent was 11.18%. It actually fell a little bit in Minneapolis, but most cities saw rises of values in the mid-teens or mid-20s, again in terms of annual percentage of appreciation.
The bottom line is that the cost of housing is up. However, it's at this point that a mortgage can look especially attractive.
We'll spend the rest of this article breaking down some numbers and showing you why.
Payment Control
If you're looking at this from a financial perspective, one of the biggest arguments for getting a home of your own and taking on a mortgage is the fact that you know what your payment will be within reason.
Although the amount you pay for things like taxes and homeowners insurance can change, if you have a fixed-rate loan, the amount paid toward your mortgage remains constant throughout the life of the loan. This can give you some payment certainty. In addition, because you can pick your term, you have some flexibility in the amount of payment.
With an adjustable-rate mortgage, your payment can go up or down, but it only does so after a fixed period at the beginning of the loan. There are also caps to ARMs so that your payment can only go so high on the initial adjustment, every subsequent adjustment and a maximum over the life of the loan.
The other advantage of this is that during the fixed timeframe, you'll get a lower interest rate than you would on a fixed-rate loan. You can use this time to put extra toward your loan so that your balance is paid down. This allows you to have a lower monthly payment in the event of future rate increases.
Get approved to refinance.
See expert-recommended refinance options and customize them to fit your budget.
The Math Can Make Sense
Let's take Phoenix as an example because it's one of the hotter markets. Rent is up 23.48% while home prices have gone up 33.31% in the latest data. However, if you have a bit of a down payment and some savings for closing costs, it can make more sense to buy than rent. Let's take a look at a $208,000 home as an example.
Let's assume you've made a 3% down payment at an interest rate of 4%. Your loan amount is $201,760. Your monthly payment is $963.23. If you look at rental estimates online for a property in the area with that value, you could pay a few hundred dollars more than that because the landlord is building in profit margin.
To do your own math, check out our mortgage calculator to determine your payment.
We also have a rent vs. buy calculator, which allows you to determine where the breakeven point is between buying and renting. If you know you'll be in the home longer than the breakeven point, it makes financial sense to buy.
An Investment In You
Each time you make a mortgage payment after buying a house, you gain more equity in the home. Equity is the difference between what you owe on the mortgage and the value of your home, so it also rises as the value of your home increases.
As an example, if you have $100,000 left on your mortgage and you originally paid $300,000, you have about 67% equity. This represents your profit. If you sell the home, you keep the difference between your mortgage balance and whatever the sale price is. Additionally, the more equity you have, the more opportunity you have to do a cash-out refinance for things like home improvement or debt consolidation.
Finally, because it's your house, you can do whatever you want. If you want to knock out a wall to build a 1/3 scale replica Death Star, go for it. What's that? You just want to paint your bedroom wall lavender? OK, fine. I'll content myself with the movies. The point is, you have more options when you own your house.
If you're ready to avoid the pain of yet another rental negotiation, you can get started online or give us a call at (833) 326-6018.
Related Resources
Viewing 1 - 3 of 3