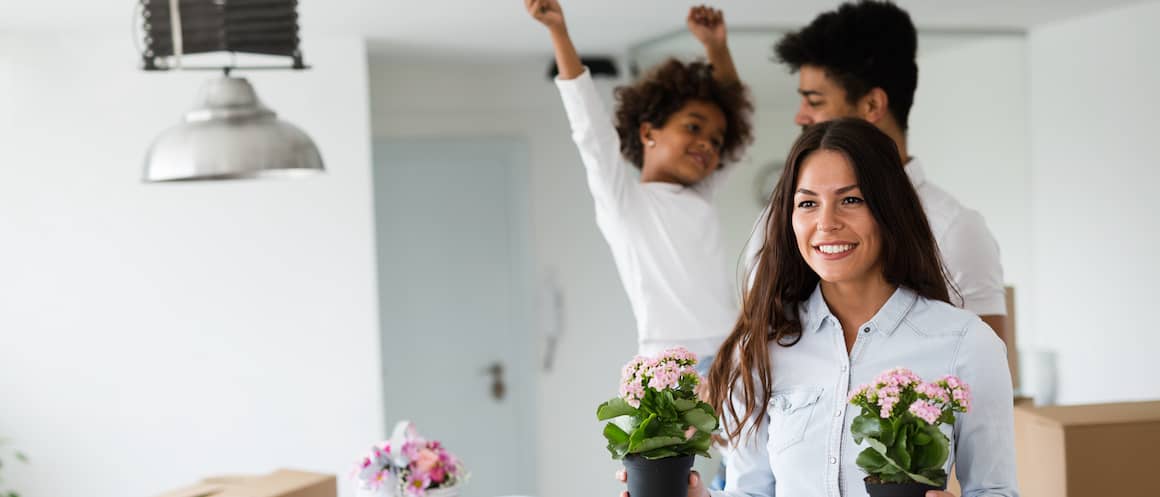 Keys To A Smooth Work Move
Kevin Graham8-minute read
February 20, 2023
Share:
Making sure employees are in the place they need to be to best help your organization meet its long-term goals is crucial. At the same time, you know just how important it is to remember there is a human being behind an employee badge number. For the sake of retention, you want that move to be as painless as possible for everyone involved.
This post will go over everything mobility managers need to think about when considering a relocation so it goes smoothly for the company and gives employees the best possible experience. We'll end with what we can offer your team.
The Challenge For Mobility Managers
Whether you're looking to attract a new employee to pack up and come work for you or moving a manager in Connecticut to run the new operation in Arizona, there are some things you can do to evaluate whether your move package makes the grade.
The first thing to consider is your competition. You're not only competing in the marketplace to sell your product or service, you're also competing for the top talent. Knowing what others in your industry are doing will help you make sure that your move package is competitive. You might also break this down by position.
Rather than just thinking of the cost to haul things from one city to the next, it may be helpful to treat things more holistically. Home prices and interest rates are running higher than the recent past. Can you offer down payment assistance or a temporary buydown? Will they need temporary housing? What about lease breaking fees?
Finally, reevaluate your program periodically. From a practical perspective, what you're able to do for your employees will vary with budget constraints. But over time the cost of doing a move package to any destination will change. You know better than anyone that this isn't something you can set and forget for 5 years.
See What You Qualify For
Congratulations! Based on the information you have provided, you are eligible to continue your home loan process online with Rocket Mortgage.
If a sign-in page does not automatically pop up in a new tab, click here
Think Through The Entire Moving Process
Your employees will be going over everything they need to do to get themselves and their families transplanted and started somewhere else. The best thing to do as a relocation manager is to try to put yourself in their shoes so you can give them the best possible experience. Here are some things to consider.
What's The Destination?
It sounds obvious, but even beyond the cost of the move itself, there are a couple of other things that can be helped by knowing where your employees are going.
Each area has a different cost of living. The price of everything from rent to homes to groceries is very different in New York City than it would be in St. Louis. Knowing this will help you adjust your pay scale accordingly.
The biggest cost in any monthly budget is likely to be the house payment, so when discussing cost of living, this category deserves special attention. You might modify the assistance you offer your employees and the number of resources they have access to depending on where they're moving.
What's The Budget?
How much do you anticipate giving to employees for a move package? Will it vary with where they're moving and the distance? The number of resources dedicated to this is going to determine the types of things you can do. Whether you do something like giving a flat amount or covering costs up to a maximum level, be sure you're upfront.
Knowing what to expect from you will help your employees set their budget. Having everyone on the same page in advance may also avoid any misunderstandings.
How Will They Move?
There are many ways to get the job done, but if they hire movers, it's going to be more expensive than if they do it themselves. Packing things up can also be done, but it comes with an extra fee. The price of moving also tends to vary with the number of rooms they have.
The Cost Of Moving
For this section, we're assuming that it's a long-distance move if it's an employee relocation. In order to come up with much of the breakdown here, we relied on HomeAdvisor estimates. They looked at the costs of a truck compared to an equivalently sized storage container from a major moving company. The container can be delivered or stored. These estimates are the most recent as of January 17, 2023.
Moving Truck Estimates
| | | | |
| --- | --- | --- | --- |
| Size | Storage Capacity | Truck | Container |
| 10 feet | 1-bedroom home | $1,325 | $3,500 |
| 15 feet | 1- or 2-bedroom home | $1,400 | $4,350 |
| 20 feet | 2- or 3-bedroom home | $1,525 | $5,200 |
| 26 feet | 3- or 4-bedroom home | $1,750 | $6,250 |
The storage container is more expensive, but it could be useful if the employee is in temporary housing. Their stuff can be stored until they find a permanent home.
Full-service moves where the employee hires movers are a little harder to estimate because movers typically charge based on distance and weight. A typical range for this might be as low as $4,000 or as high as $10,000 or more. Your employees should also be sure what they're getting. Some movers include the cost of packing up the house and moving furniture in. Others don't.
On the other hand, employees may have the option of paying individually for packing services or the cost to move furniture. If you can't pay the full freight out of your relocation budget, paying for some of these or the cost of gas might be appreciated.
Employee Moving Checklist
Besides costs, there are a lot of balls your employees must juggle when relocating for the job. Here's a checklist of items you can give them so they stay on track:
Budget:

In addition to what we've discussed in terms of truck rental or hiring movers, employees should consider their travel expenses, particularly if it will take them multiple days to reach their new home.

Know the logistics:

This is all about how they plan to move. Will they hire movers or do it themselves. They could also do a little bit of both. Some people even ship a lot of the items to their new home just as you might ship holiday presents ahead of time to family.

Transportation:

Will they be arriving by plane, train or automobile?

Give plenty of packing time:

They'll want to start early and make sure they label boxes. Moving might also inspire them to finally get in touch with their inner Marie Kondo and get rid of anything that doesn't spark joy in their new space.

Prepare to change addresses:

Among other things, your employees will need to schedule stop and start dates with utility providers, find new health care, enroll kids in a new school, let insurance providers and others know that they moved along with officially changing their address at the post office.

Understand employee relocation packages:

As the employer, you can really help them with this one. Make sure that they have all the information they need for a successful move. Our Rocket Mortgage® Relocation team can help you with the financing piece of this. But more on that in a minute.
When applying for a mortgage, your employee will benefit from having the following information available upfront for the smoothest process.
Offer letter

Two most recent pay stubs

2 months of bank statements

2 years' worth of W-2s

Federal tax returns for the last 2 years with all schedules attached

2 years' worth of bonus income history or pay records

Recent statements from retirement accounts if you plan to use them to qualify

Social Security number

Contact information for their real estate agent
The Rocket Mortgage Relocation Difference
Of course, one of the biggest stresses of moving even several hours away is having to find a place to live in a new state. You also want to be able to find a home as quickly as possible so that you're not living out of a hotel.
Rocket Mortgage offers our relocating clients Mortgage First.1 With Mortgage First, your employees' income, assets and credit profile are verified upfront. They're given a full underwriting approval before shopping for a home so they know exactly how much they can afford and move forward with certainty when their dream home presents itself.
But it gets better! Relocation clients who close an eligible mortgage with us can receive a lender credit of up to $3,000.2 This can be used to help offset closing costs or purchase mortgage discount points to buy down their interest rate.
The Bottom Line
When you're looking to move a new employee or transfer an existing one for business purposes, there are things you can do to make sure you attract and retain top talent and meet business challenges. This starts with researching the industry landscape, looking at the big picture of your relocation package and reevaluating as necessary.
Beyond that, take a look at the entire moving process to inform your decisions. What's the cost of living in the area and what's the budget for the move? If you can't pay for the whole move, what costs might you be able to offset? How can you help your employees prepare?
Finally, it helps to work with the right relocation partner. With Mortgage First, we do a complete underwrite so that your employees can make an offer on that new home with no hesitation as to what they can afford while receiving a $3,000 lender credit.
Your employees can reach out to your company's representative on our Rocket Mortgage Relocation Team or get started at Relocation.RocketMortgage.com.
1 MORTGAGE FIRST is a service available exclusively from Rocket Mortgage. Rocket Mortgage verifies the home buyer's income, reviews credit, and underwrites the proposed loan without an identified property. Not all properties are eligible. Once a property has been identified and approved, Rocket Mortgage may issue final loan approval. The interest rate does not lock until a contract is entered, and so rates may change without notice. Other conditions and restrictions may apply. No loan will issue without buyer's provision of insurance, an adequate appraisal, and clear title. This advertisement is not an offer to lend, and does not empower you to accept any loan agreement. MORTGAGE FIRST terms and conditions may change without notice.
2 Eligible clients who are in an affiliated partnership will receive a lender credit of $3,000 and clients who are not in an affiliated partnership will receive a lender credit of $500 when they close on a Qualified Mortgage (QM) conventional, government or high-balance loan offered by Rocket Mortgage for relocation purposes. Offer valid on new applications received on or after June 6, 2022. This offer is only available to clients who call the dedicated phone number or go through the dedicated website, Relocation.RocketMortgage.com, submit an application and close their loan through the Rocket Mortgage Relocation program. Rocket Mortgage reserves the right to cancel this offer at any time. Acceptance of this offer constitutes acceptance of these terms and conditions, which are subject to change at the sole discretion of Rocket Mortgage. Offer is nontransferable. This is not a commitment to lend. Additional restrictions/conditions may apply. Offer not valid with any additional discounts or promotions.
Related Resources
Viewing 1 - 3 of 3