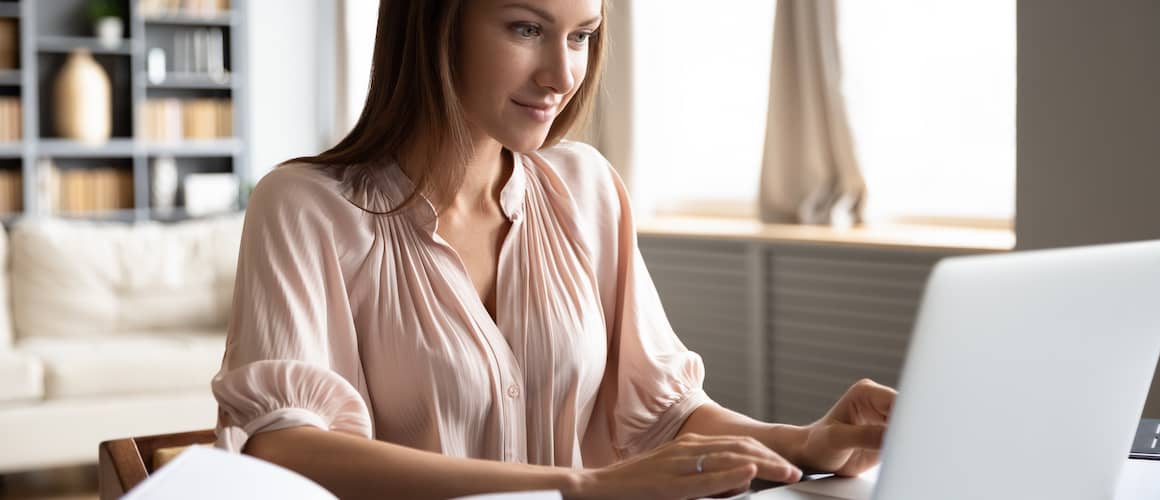 Protect Trees And Your Identity With Online Statements
Kevin Graham3-minute read
November 21, 2022
Share:
There are many benefits to a digital world. You can download songs, books and movies in minutes. You can order food or find a ride to the airport on demand. Paperless billing statements allow you to turn the management of your mortgage digital.
In this post, we'll cover how Rocket Mortgage clients can sign up through their Rocket Account – it's easy! Then we'll get into the benefits of managing your mortgage online.
Getting Started With Paperless Billing Statements
Signing up for paperless statements is simple. It can be accomplished in just two steps.
Log in to your Rocket Account.
Once signed in, you can manage options for paperless monthly mortgage statements as well as your 1098 mortgage interest statement.
Benefits Of A Paperless Existence
There are a number of advantages to eliminating paper and going digital with your mortgage experience. For starters, you'll have a centralized hub that contains all of your mortgage documents and information. You'll also cut off an avenue for identity theft by eliminating the possibility of discarded or lost paper statements falling into the wrong hands. Finally, you can help impact our company's environmental footprint by going paperless as well.
One Location For All Of Your Mortgage Needs
The biggest advantage from a client convenience perspective is that all payment and documentation needs related to your mortgage are in one spot.
Most of us have at some point or another spent hours trying to find one important piece of paper. It's incredibly frustrating. If you go digital with your billing statements, everything you need for your mortgage will be easy to access. In addition to your billing statement, this is also helpful for your 1098 if you sign up for paperless 1098 mortgage interest statements.
We also offer a variety of digital payment options from the Payment Center within your Rocket Account. You can set up autopay with complete control. Plus, you have the ability to put extra money toward the principal and make an extra payment toward your escrow if you need to.
If you have an Amazon Echo, Alexa can help you make your mortgage payment through our Rocket Mortgage skill. All you need to do is link the skill to your Rocket Account. There's also a voice pin you'll set up so kids can't accidentally make a mortgage payment when it's not expected. As of now, the skill only pays what's due, but we're constantly looking at new features to give you more control.
So, while you can wait for the payment coupon on your physical statement, you don't have to. You can go digital and maintain complete control.
Protect Yourself Against Identity Theft
The Bureau of Justice Statistics, an office of the Department of Justice, maintains data on identity theft. In 2016, the most recent year for which data was available, 10% of people aged 16 or older reported being victims of identity theft the year before.
While the majority of these reports involved the misuse of one particular account and were resolved fairly quickly, the statistic still points to the fact that identity theft is a major issue that affects a significant portion of the population on a yearly basis.
Any physical statement that can be taken from the trash or your mailbox can be used by someone to steal much of your personal information. Digital statements reduce that vector of attack.
In addition to the statement itself, thieves can get your account and routing numbers from the checks you write. You'll also save money by not having to buy a book of checks nearly as often if you can avoid writing them in most cases.
Reducing Our Environmental Footprint
By opting out of paper statements and going digital, you're doing your part in helping Rocket Mortgage reduce its environmental footprint because no trees would be harmed in the making of your billing statement. This is something you probably hear all the time from many different companies, so we thought we would put some numbers behind it.
During Rocket Mortgage most recent paperless billing campaign, just over 95,000 clients went paperless which reduced the amount of paper used by Rocket Mortgage by over 1.14 million pages per year. That is 5.71 tons of paper! That doesn't even include the envelopes to mail the billing statements.
If signing up for paperless statements sounds like a good idea, you can do so through your Rocket Account today.
Related Resources
Viewing 1 - 3 of 3