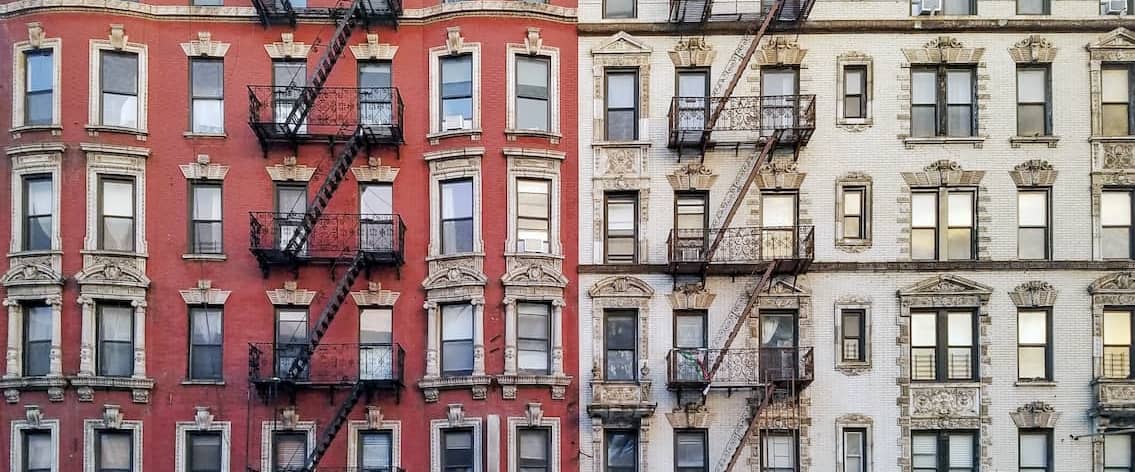 A Guide To Investing In An Opportunity Zone
Andrew Dehan4-minute read
April 25, 2021
Share:
In 2017, the U.S. government sought to encourage investors to broaden their horizons by offering tax benefits to those who invest in what they deemed "opportunity zones." The idea is that, instead of investing directly in low-income communities, the government would use tax law to encourage wealthier individuals and corporations to do so.
With an investment of capital gains into a Qualified Opportunity Fund, people can take advantage of a few different tax benefits. But what are opportunity zones? How do these funds work? And what incentives can investors claim?
This article will answer these questions, as well as lay out the risks and rewards of investing in opportunity funds.
What Are Opportunity Zones?
An opportunity zone is a disadvantaged community where new investments, under strict conditions, may be eligible for tax incentives provided through the Tax Cuts and Jobs Act of 2017.
The goal of this program is to encourage long-term investment in low-income neighborhoods. Since its implementation, the program has sought to foster job creation and economic stimulus in undercapitalized areas.
Twelve percent of U.S. census tracts are opportunity zones. These zones are nominated by state and territory governors and the mayor of Washington, D.C. and are officially designated by the U.S. Department of the Treasury.
Those interested in viewing and researching opportunity zones can consult the Opportunity Zones Map on the U.S. Department of Housing and Urban Development's website. From here, you can research your state or territory's opportunity zone strategy.
Take the first step toward the right mortgage.
Apply online for expert recommendations with real interest rates and payments.
How Do Opportunity Zone Funds Work?
Opportunity zones provide tax incentives to those with capital gains. Any corporation or individual can take their unrealized capital gains and invest them in an opportunity fund.
Different Qualified Opportunity Funds are started by active real estate investors – whether through partnerships, limited liability companies (LLC) or corporations. The fund must file the correct paperwork and adhere to IRS regulations. Any assets they invest in must be either operating, abandoned or undeveloped, and most show significant improvement within 30 days of being purchased.
According to the IRS, to invest in an opportunity fund, you must transfer cash or property to a Qualified Opportunity Fund. Noncash property may result in only part of the investment being eligible for tax benefits. You must meet annual investor reporting requirements and time your investment within 180 days of realizing your capital gain to receive the tax benefit.
Opportunity funds finance a variety of community activities and projects. These range from commercial and industrial real estate to infrastructure, businesses and housing. The common denominator for these projects is they're in zones with high poverty and high unemployment rates.
What Tax Incentives Can Investors Claim?
There are three types of tax benefits investors can claim for investing unrealized capital gains in Opportunity Zone Funds. Investors can take advantage of one or more of these benefits.
Tax Deferral Unit 2026: Investors can invest assets with capital gains into opportunity funds. This defers the tax on the capital gains until 2026 or until the asset is disposed.
Basis Step-Up Of Deferral Gains: Capital gains in an opportunity fund for 5 years have an increase of 10% on the original investment. If the investment is in an opportunity fund for 7 years, the increase is 15%.
No Taxation On Appreciation Of Capital Gains – Investors pay no taxes on capital gains produced through investment in opportunity funds when they're held for at least 10 years.
The purpose of these benefits is to incentivize investment in areas where investment could result in substantial improvement.
The Risks And Rewards Of Investing In An Opportunity Zone
Taking advantage of tax breaks while helping communities that could use a leg up seems like a win-win scenario. It is, for the most part. If you're investing for the tax benefit and the sense of philanthropy, you're in the right mindset.
One difficult thing about opportunity zones is that they tie up your money. To receive the full tax benefit of investing in one, your money will need to stay put for a minimum of 5 years. If you need the money at any time, withdrawing it from the opportunity fund could mean losing the tax benefit.
These funds are for serious and patient investors. Financial experts recommend you bring significant capital gains to the table when investing in opportunity zones. If you're not there yet, there may be better investment strategies for you.Like most investments, opportunity funds will perform best if you choose wisely. Research what you're putting your money into. There are over 8,700 different opportunity zones. Fund managers must choose communities that show growth and stability. This way, the fund grows and the community benefits.
The Bottom Line
While opportunity zone investments aren't for every portfolio, the program provides several tax and social benefits. Whether you would benefit from investing in an opportunity zone depends on your finances.
Understand the capital gains tax before investing. If you're receiving significant capital gains, putting some of your cash or assets into an opportunity fund could be well worth the benefit.
There are thousands of opportunity zones. Each state and territory has a different strategic approach to making them work. On top of that, different Qualified Opportunity Funds operate in these zones. You need to investigate where you're putting your money and know why it's going there.
Remember, before investing, you should know your financial goals. Research all types of investments to determine what works best for your goals. If you have any questions, consult a qualified financial advisor.
Take the first step toward the right mortgage.
Apply online for expert recommendations with real interest rates and payments.