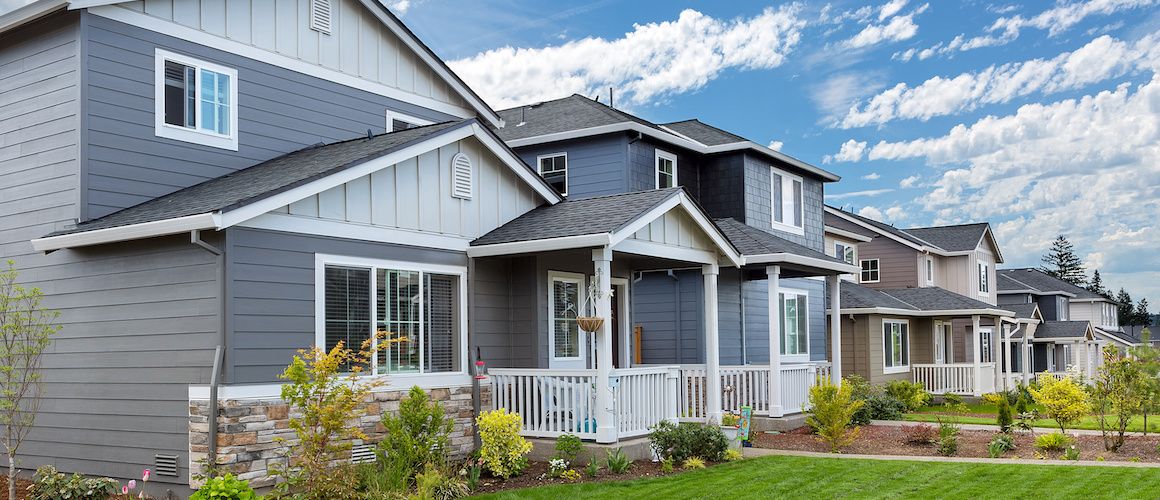 Neighborhood Factors To Consider When Buying A House
8-minute read
Share:
If you're in the market to buy a home, you've probably been concerning yourself primarily with the features of your new house in your house hunting. How much space do you need? How many bedrooms and bathrooms? Does it have a first-floor laundry? What about a patio or deck? That's in addition to considerations related to the mortgage.
There are a lot of important factors and it can feel like you need a checklist, but the house itself is only part of what makes a home. There's a saying in real estate that it's all about location, location, location. It's cliché, but there's a lot of truth in it.
This post is all about how you can evaluate a neighborhood to make sure it's the right one for you. Everyone has different priorities, so there are a lot of factors to consider.
Lifestyle
I'm not suggesting you give each of your potential new neighbors a 40-question survey covering everything from their favorite musical genre to their feelings on the Oxford comma, but there are certain questions you probably want to ask about the neighborhood when you evaluate houses.
For example, if you have a young family, are there other young families in the neighborhood? Will the kids have plenty of boys and girls to play with or will you have to drive to playdates or the park?
On the other hand, maybe you wouldn't mind living in a neighborhood where the median age skews a little older. You might be fine with music on the radio, but you might not be down with midnight electronic dance music raves that are more likely in college neighborhoods.
Your real estate agent or REALTOR® should be able to tell you a bit about the makeup of the neighborhood to help you get a sense of the people you'll be around and potentially hanging out with.
Crime Rates
Everyone who looks at any houses ideally would love to know if they're moving into a safe neighborhood. There are ways to see the crime rate, but that number is just one component of a much broader overall safety equation.
When it comes to the safety of ourselves and our loved ones, it's probably best to think about this in terms of the rate of violent and property crime. Not everything that you can get criminally cited for carries the same level of reason to worry. Looking at the numbers will also give you a good way of getting the facts and help you avoid preconceptions.
Local and state level agencies may publish data around percentages of specific types of crime so that you can make judgments for yourself. If it's not available from your local and state officials, much of this data is tracked and must be reported somewhere.
The FBI releases uniform reports on crime statistics on an annual basis in the fall of each year, but preliminary numbers are available on a semi-annual basis. These reports are useful because they break down the specific type of crime reported.
Another useful resource from a public safety standpoint is the National Sex Offender Registry.
We want to close this section by saying that in addition to crime statistics, it's a good idea to consider a number of other factors that contribute to the relative level of safety in a neighborhood. Here are several questions you can ask yourself?
Are you close to your nearest neighbor or are you in a more isolated area?
Is the neighborhood generally occupied and cared for or are there high levels of blight and abandoned homes?
How far you from fire stations and medical facilities?
What's the level of pollution or overall air quality in the neighborhood?
Is there a neighborhood association that comes together to look out for everyone?
Centrality/House Location
When it comes to selecting houses, location is always key. There are several things we'll go over that may have a major impact on your desire to live in a certain neighborhood as well as the value of the house.
Roads And Accessibility Of Travel
The first thing to consider in this area is a relative proximity to roads. Not everyone wants to drive 20 minutes to get to the nearest highway to get anywhere else. For those who want to save money or just don't like driving, proximity to public transportation routes may be a key consideration.
On the other hand, you also don't want to be right next to a busy roadway in most cases. The noise factor alone may make your home less valuable in the eyes of future potential buyers.
School District
This is especially important to think about if you have kids. If your children are younger than school-age or switching schools, does this area feed into a district with good schools to give your children a high-quality education?
If you don't plan on having your child change schools, is the neighborhood close enough to make busing or the drive be feasible? Can you make the drive short-term and have them switch schools at the beginning of the school year or when they graduate to middle or high school?
Even if you don't have kids going to a local school, you should know about the school district your new home is in. It affects your property taxes and you still have a vote when the district proposes a millage. Houses in better school districts will also attract buyers when it's time to sell.
The local high school can also be a source of entertainment as they often put on free or inexpensive programs and events for the community, so that's something to consider.
Distance To Amenities
Everyone always thinks of the commute time to work or school, but there are a variety of other things you should take into account as well.
How far is the new house from your primary care doctor or dentist? If it's too long of a drive, are you willing to make a switch? You might have a similar decision over the veterinarian or doggy daycare.
While we're on animals, how close is the nearest dog park or walking trail? The four-legged family members need somewhere to get rid of that pent-up energy, especially if you don't have a large yard.
Are you a movie buff? Maybe you want to know where you can find the nearest theater with those fancy leather chairs and a bar.
You might also want to be close enough to a big city to experience all the nightlife, concerts and sporting events that go along with it.
One thing to think about when we talk of the distance to various attractions is the premium price you may pay to be close.
For some, the extra money may be worth it. I work in downtown Detroit and it's cool being just a few blocks from Comerica Park and the Fox Theatre. It would definitely be advantageous to live down here and have everything within walking distance. If you chose to live in a city, you may even be able to get by with a bike instead of a car.
On the other hand, you may be able to save a little money on the deal by settling for a commute to the big entertainment venues, restaurants and shopping in your area. Think of it as a gas vs. home savings equation.
Lot Location And Size
If you were to look at the value of your house independent of the land it sits on, you would probably make a couple of observations:
The value of land tends to go up over time. Land is a finite resource. There's only so much to go around. Particularly in areas where the communities are developed and there's not as much land left to build on, home values tend to be very high. Think of the big cities on the coasts like New York and San Francisco as examples.
The value of the actual structure of your home separated from the land tends to lose value over time. This primarily has to do with the fact that the older a home is, the more maintenance it's subject to. Newer homes also tend to have more updated amenities.
Location also plays a role. If you find a home that backs up to a pond or lake, for instance, you may find that this makes your home more desirable. The area may also be sought after if it's in a city and a short distance from attractions and popular businesses.
Because you can never make more land than what already exists, if you have more land, there's more potential value there. It's why some people choose to buy a fixer-upper that has a bigger lot size rather than one that's move-in ready with a smaller yard. After renovations, these may fetch a higher resale value.
Future Development
As important as the current state of any neighborhood is in helping you make a decision on whether you should make an offer on a home, another big thing to consider is future development of the neighborhood.
There's a concept in business that you get more return on investment if you can get in on the ground floor of the next big thing. The same is true of neighborhoods. If you can find a neighborhood where homes are being built and there's a grocery store and several other businesses going up in the surrounding area and maybe a park, that might be the place to be.
In addition to these items, if there's a new school going up in the area and the local district is well-regarded, that could have a positive effect on property values, as can access to major thoroughfares and public transportation routes.
Know Your Budget
Whether you're buying your first home or your fifth, it's crucial to realize that the neighborhood it's in is only one factor in your decision. Not everything you want in a home will necessarily be in your price range. Therefore, some prioritization may have to occur.
Before you get there, make sure you know the budget you're working with. It's a good idea to get a mortgage qualification because the lender will be able to go over exactly how much you can afford by looking at your debts and the income and asset information you provide.
Another thing to consider is that just because you can afford a costly home doesn't mean you should spend that much. You also need to leave money for your financial goals. Maybe you want to contribute to a college fund as well as set aside money for retirement and the occasional vacation, for example.
In addition, neighborhoods with the best landscaping or amenities like a communal pool may come with high homeowners association (HOA) dues. You want to take into consideration these costs and any HOA rules you may be subject to by moving into a neighborhood with an association.
Prioritize Your List
Given that money only comes from the trees and doesn't grow on them, prioritization will be key. For everyone, this is going to be a little different. Some factors are just going to mean more than others.
If you have a growing family and absolutely need a third or fourth bedroom, that's going to be a focus more so than walkability to the nearest theater or sports stadium, for example. In other instances, maybe you do care more about the nightlife or even the lot size. If you can't have everything, make a list and rank the importance of various items.
As you can see, neighborhood factors are just one thing to consider when it comes to the home buying process, but we hope this has given you something to think about. Are you ready to go look for houses? You can get your mortgage approval process started here.
Apply For A Mortgage Online