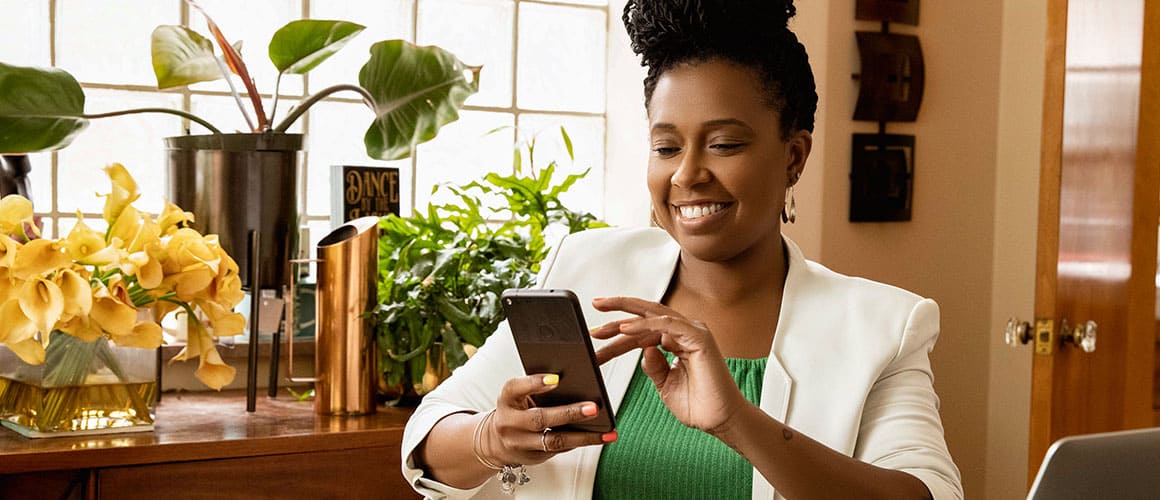 MoCaFi And Rocket Mortgage® Help Pave Path To Homeownership
Kevin Graham3-minute read
February 18, 2023
Share:
Homeownership is a proven way to pass wealth from generation to generation. There's a reason that having a home of your own is considered such a big part of the American dream for many people. Unfortunately, for those without access to a bank or common financial tools, achieving that goal can be immensely difficult.
Rocket Mortgage is committed to helping Detroiters get ready to own their own home. To that end, we are very excited to partner with MoCaFi, an African American-owned business serving the un-banked. MoCaFi provides its clients with the tools necessary to begin to build their own wealth and prepare for many financial milestones, including getting a mortgage.
Let's go over the partnership as well as how Rocket Mortgage is putting dollars behind its commitment to stable, affordable homeownership within Detroit.
What's MoCaFi?
According to MoCaFi, there's a population of about 50 million people in the U.S. who are either un-banked or underbanked. The team has created an app-based platform from which people can start open Member FDIC bank accounts. This is key because you have some way to save your money. You don't have to go somewhere where they charge a fee to cash your check.
Beyond that though, MoCaFi allows you to report rent payments1 to the credit bureaus Equifax® and TransUnion®. This is important because having a history of paying rent on time can help you qualify for a mortgage more easily. Having a payment history reporting on your credit also helps you get approved for other accounts like credit cards. Because of that, it's easier to qualify for other loans, including mortgages.
Finally, financial education coaching is available in the app and websites. Wealth is not built overnight. This will also help give you a place to start.
There are also ways to track your progress and get referrals to other services to help you on your path to wealth. Speaking of helpful services, let's talk for a second about Detroit Home Loan+.2
See What You Qualify For
Congratulations! Based on the information you have provided, you are eligible to continue your home loan process online with Rocket Mortgage.
If a sign-in page does not automatically pop up in a new tab, click here
Detroit Home Loan+
When most people think of the upfront investment associated with a mortgage, they think of the down payment. And they should – it's a large cost. However, there are others as well. Average closing costs when buying a home total 3% – 6% of the loan amount. They cover things like appraisals, title work, upfront mortgage insurance payments and prepaid interest.
Rocket Mortgage is committed to helping eliminate or reduce this barrier for Detroit residents with a $2,500 credit toward closing costs. The primary requirements are that you qualify for a mortgage and live in the city. MoCaFi can help you with the first one if you're not quite mortgage ready. We understand that everyone is at different points in terms of how prepared they are for homeownership. MoCaFi can meet you where you are and help you work toward qualification.
How Do I Get Started?
If you're looking to move forward with MoCaFi, you can find more information here. You can also download the app on the Apple App Store3 or Google Play.4
You can also take the opportunity to learn more about Detroit Home Loan+.
The MoCaFi Bank Account and the MoCaFi Debit Mastercard are issued by Sunrise Banks N.A., Member FDIC, pursuant to a license from Mastercard International Incorporated. Mastercard is a registered trademark, and the circles design is a trademark of Mastercard International Incorporated. The card may be used everywhere Debit Mastercard is accepted. Use of this card constitutes acceptance of the terms and conditions stated in the Account Agreement. The MoCaFi Bank Account is marketed and administered by MoCaFi. MoCaFi is a Fintech partnering with Sunrise Banks N.A.
1Rental Payment Reporting is not Sunrise Banks N.A. products, nor does Sunrise Banks N.A. endorse this feature.
2Client will receive a closing cost credit in the amount of $2,500 on their Closing Disclosure. Offer is valid on purchase transactions only for properties purchased in the city of Detroit, Michigan. Offer is valid on primary residence only. Offer is not available on Charles Schwab loans, jumbo loans, team member loans or portfolio loans. Offer is nontransferable. Offer cannot be applied retroactively or to loans already in process. Offer may not be redeemed for cash, and no change will be given if the discount amount exceeds costs otherwise due. Rocket Mortgage reserves the right to cancel this offer at any time. Offer may not be used with other discounts, promotions or special pricing. Acceptance of this offer constitutes the acceptance of these terms and conditions, which are subject to change at the sole discretion of Rocket Mortgage. This is not a commitment to lend. Additional restrictions/conditions may apply.
3Apple, the Apple logo, and iPhone are trademarks of Apple Inc. registered in the U.S. and other countries. App Store is a service mark of Apple Inc.
4Wear OS by Google and Google Play are trademarks of Google LLC.
Make the D home!
Buying a home in Detroit? You could qualify for a $2,500 closing credit.1