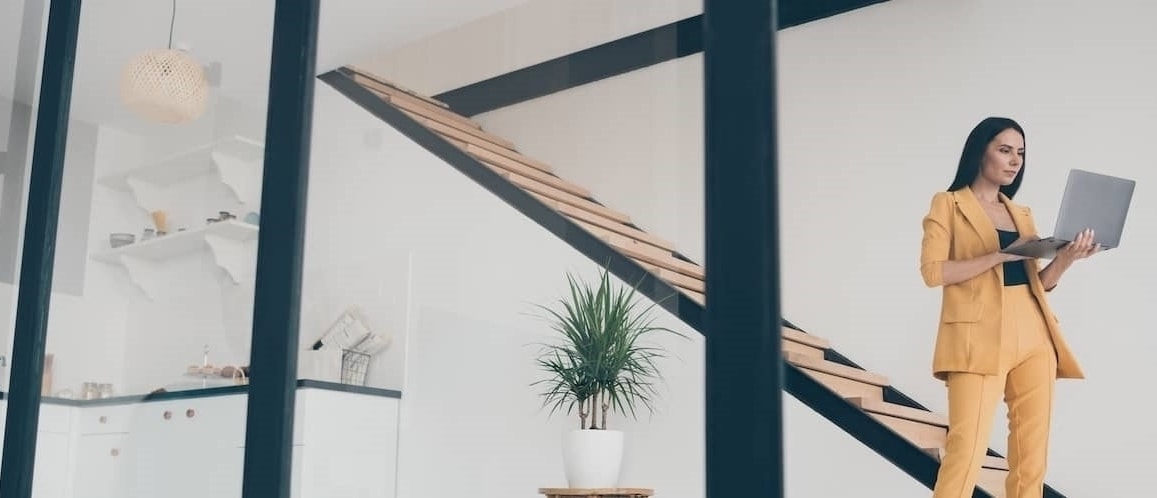 What Is A Listing Agreement?
Jamie Johnson4-minute read
December 01, 2021
Share:
If you're getting ready to sell your home, you're probably excited to get started and anxious to complete your move. You've got your house ready to list and you found a real estate agent you trust to help you complete this process.
But before you're ready to move forward, you need to complete a listing agreement. This document is a contract between you and your real estate agent and sets out the terms for your upcoming home sale.
Listing Agreement, Defined
A listing agreement is an employment contract between a property owner and a real estate broker. It allows the broker to act as an agent and find a buyer for the property on the seller's terms.
Basically, a listing agreement grants your real estate agent permission to find a buyer for your home. It also outlines the type of commission your real estate agent will receive once the sale is completed.
Great news! Rates are still low in 2021.
Missed your chance for historically low mortgage rates in 2020? Act now!
How Does A Listing Agreement Work?
A listing agreement allows your real estate agent to represent you and your property to potential buyers. It states that this individual is the only person who can act as a real estate agent to manage the listing and sale of the property. This contract is what officially kicks off the home-selling process.
What's Included In A Listing Agreement?
Each listing agreement will vary slightly, but every contract will follow a few general guidelines. Here is the information you can expect to include in a listing agreement:
List of seller's and broker's duties

Description of the property

List of personal property included in the sale

List of personal property to be removed upon sale

Terms for mediation

Contract expiration date
What Are The Types Of Listing Agreements?
There are three types of listing agreements you can expect to encounter, and each one outlines different terms and arrangements. Let's look at a brief overview of each one.
Open Listing Agreement
An open listing agreement provides the lowest level of commitment for the seller. It is a non-exclusive agreement that allows any agent to list or sell their property.
The seller is only required to pay the broker if they find a ready and willing buyer. And in this type of agreement, the seller retains the right to sell the property themselves.
Understandably, open listing agreements are not popular among real estate agents. Sellers will often choose an open listing if the property needs to be sold quickly. And some sellers will select this option if they are trying to save money on the commission fee.
Exclusive Agency Listing
In an exclusive agency listing, the seller grants one real estate agent or broker exclusive rights to sell the property. Once the property is sold, the seller will pay a commission to that real estate agent.
However, the seller maintains the right to sell the property on their own. So, if you can find a buyer yourself, you're not obligated to pay the real estate agent a commission.
With this type of contract, you have the right to try to sell the home yourself. But you can still fall back on the help of a real estate agent if you're unsuccessful selling the property on your own.
Exclusive Right-To-Sell Listing
An exclusive right-to-sell agreement is the most common type of listing agreement. This legally binding contract gives the agent the right to market the home, list the house on MLS, and receive a commission on the sale.
This type of contract offers the fewest options to the seller, but there are advantages to choosing this type of agreement. It increases the odds potential buyers will see your home since the agent will be able to devote their full resources toward selling the property.
How Do I Terminate A Listing Agreement?
If your current REALTOR® has been unable to find any buyers for your home, you may eventually reach the point where you're ready to cancel the listing agreement. Terminating a listing agreement is a pretty straightforward process, and you can often just ask for a release or ask for another REALTOR® if you're with an agency.
FAQ: Listing Agreements
What Does A Listing Agreement Cost?
A listing agreement doesn't cost anything, but rather, it outlines how much you'll compensate your real estate agent for the sale of the property.
What Kind Of Clauses Can Be Added To A Listing Agreement?
A listing agreement will often include a Mediation and Dispute Clause. This type of clause states that if you and your real estate agent run into a dispute during the home-selling process, you'll meet with an impartial third party to work it out. Any clauses that are included must be agreed up before the signing of the contract.
If My House Doesn't Sell, What Happens To The Agreement?
A listing agreement is valid from the date you sign it until the expiration date. The expiration date is determined by a variety of factors, including the real estate market and the homeowner's needs.
You can negotiate on the expiration date with your REALTOR®, but most listing agreements expire within six months. Once it expires, the contract is terminated, and your home will be taken off the market. At that point, you can either find a new real estate agent or extend the listing agreement with your current REALTOR®.
The Bottom Line
A listing agreement is an essential first step to selling your home. It's what starts off the home-selling process and outlines the terms of how you'll work with your real estate agent.
If you're looking to sell your home, be sure to check out this guide on preparing a home for a sale. And be sure to connect with a trusted real estate agent to sell your house through Rocket Homes®.
Get approved to refinance.
See expert-recommended refinance options and customize them to fit your budget.