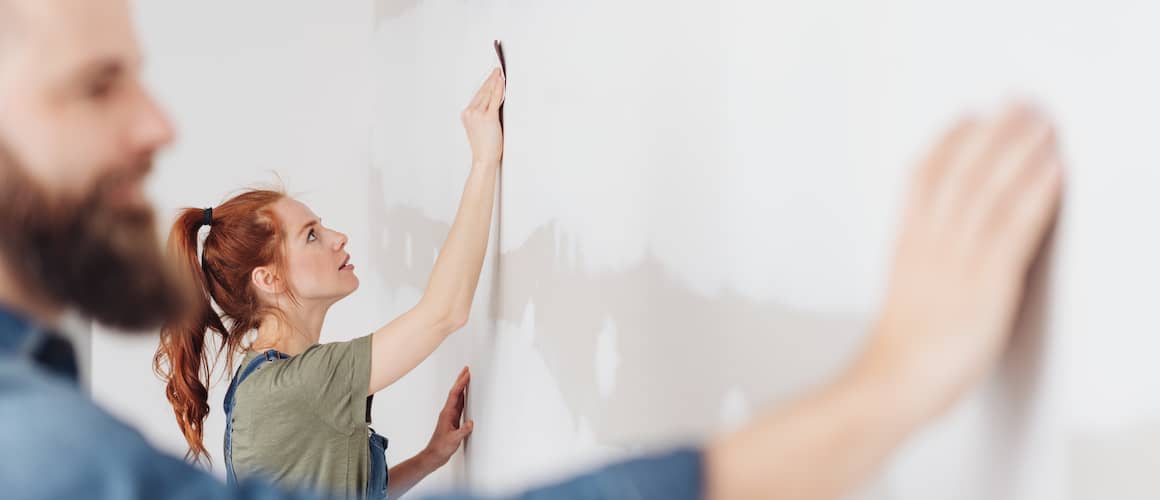 How To Flip A House: A Starting Guide For Beginners
Jamie Johnson6-minute read
January 12, 2023
Share:
If you're just getting started with buying and flipping houses, then you probably realize there's a lot to learn. Unlike what you might see on TV, buying and flipping properties isn't as easy or straightforward as it appears.
However, it's possible to be successful in flipping houses if you take the time to learn how to do it the right way. And there are ways to shorten your learning curve and put safeguards in place to minimize your risks.
This article will teach beginners how to flip a house and some mistakes to avoid along the way.
How House Flipping Works
House flipping typically refers to buyers who purchase distressed properties, fix them up, and then resell them for a profit. They'll typically find these properties via foreclosures, bank short sales or property auctions.
If you want to be successful in real estate flipping, then you need to be able to spend your money wisely and invest in undervalued properties. These are usually properties that require quite a bit of work.
From there, you'll need to invest in renovations that will increase the resale value of the property and attract a potential buyer's attention. Once the renovations are complete, you'll need to list and market the property.
Micro-Flipping
However, it's possible to buy and sell properties with limited renovations on your part. This is known as micro-flipping and it may be a good option if you're looking for a faster sale and aren't interested in renovating properties.
To do this, you'll analyze data and identify opportunities to buy property below market value and flip it quickly to another buyer. These are typically homes that don't need any major repairs.
The most important aspect of micro-flipping is that you do it quickly. Micro-flippers are successful because they process a high volume of real estate transactions.
See What You Qualify For
Congratulations! Based on the information you have provided, you are eligible to continue your home loan process online with Rocket Mortgage.
If a sign-in page does not automatically pop up in a new tab, click here
How To Start House Flipping In 7 Steps
You must know the essential steps before you start flipping houses. This will increase your odds of success and reduce your financial risk. Here are seven steps you can take to start flipping houses:
1. Know Your Neighborhood
Before getting started, you need to spend some time researching the real estate market and choosing the right location to invest in. It's a good idea to work with a real estate agent who can advise you throughout this home buying process.
Once you find a home you're interested in purchasing, it's a good idea to bring in a general contractor to assess the property. This will help you come up with an estimate of how much work needs to be done and whether the house still fits within your budget.
2. Use The 70% Rule To Plan Your Budget
The 70% rule is commonly cited among real estate investors in regards to the purchase price. This rule states that an investor should only pay 70% of the after-repair value (ARV) of a property minus the necessary repairs. The ARV is what the home is worth after it has been fully renovated.
For instance, let's say the AVR of a home is $200,000 and it needs $25,000 in repairs. So, 70% of the AVR is $140,000, and when you subtract the repairs, that leaves a total of $115,000. Ideally, you won't pay more than $115,000 for that home.
3. Assess Your Skill Set
Certain skill sets will make you more successful as a house flipper. For instance, knowledge of construction, real estate and design are good skills to have. It's okay if you don't have those skill sets yourself but that means you need to know how to find the professionals who do.
Before you begin flipping houses, you should assemble a team of experts who can assist you. This could be lenders, real estate agents, insurance agents, and contractors who help you find, fix and sell the property.
4. Finance Your Project
The next step is to figure out how you'll finance your project. If you don't have cash on hand to put toward the project, then you'll want to get preapproved for a loan. To do this, you'll need a good credit score and the bank may require a 20% down payment or some type of collateral.
5. Decide On And Buy Your House
Finding the right property is one of the most challenging aspects of flipping a house. That's because you can't just think about how much the house costs right now – you have to consider the potential resale value to ensure the highest profit margin.
Foreclosed, distressed and fixer-upper homes are all good options to consider. But you'll want to use a real estate agent and contractor to help you understand the extent of the work that needs to be done.
Once you've found the right property, you can make an offer and close on the house. If the house is a really great deal, you can expect to have some competition from other potential buyers. Make sure you know what the maximum amount is you can pay for that house and still remain profitable.
6. Build Sweat Equity
If you're new to house flipping and have a low budget, you can save yourself some money buying building sweat equity. This refers to the unpaid labor you'll put into the project, either in terms of physical labor or mental effort.
Many entrepreneurs find that in the beginning, sweat equity is a necessary aspect of building a successful business. It's what gives them the resources they need to keep the momentum to keep going.
7. Flip The House
Once the repairs have been completed, it's time to resell the house. At this point, time is of the essence because the longer that home sits on the market, the less of a profit you'll make. So, your goal should be to make improvements quickly and sell the house as fast as you can.
You'll want to work with a real estate agent to help you list the house. Real estate agents can list the house in the Multiple Listing Service (MLS) database. They also understand market fluctuations and can help you determine the right resale price.
Cost Of Flipping A House
The cost of flipping a house will vary based on the acquisition costs, repairs, and the time it takes to complete the sale. Let's look at a brief overview of what you can expect to spend on flipping a house.
Your Financial Investment
Buying and flipping a house is all about doing the math. You want to know that at the end of all of it, you'll earn a profit that will make the time and money spent worth it.
And it's not just the initial cost of buying the home and renovating it that you'll need to account for. House flippers should be prepared for the following expenses:
Down payment

Home inspection fees

Property taxes

Insurance payments

Closing costs

Utility costs

Marketing costs

Real estate agent fees
Your Time Investment
Of course, buying and flipping a house is more than just a financial investment – it also requires a significant investment of your time. The time it really takes will vary depending on the size and scope of the project.
If everything goes according to plan, you can expect to spend a minimum of 6 to 12 weeks on the process of buying and flipping a home. However, if the remodeling process gets delayed or you need approval from a third-party to buy the property, this process could get delayed by several months.
Is Flipping Houses Right For You?
Is flipping houses the right business model for you? Check out the following chart to understand some of the pros and cons of flipping houses.
| | |
| --- | --- |
| Pros | Cons |
| Potential to make a huge profit | Potential to lose money on investment |
| Great for people with high skill levels | May require costly outside help and support |
| Less risky than other types of real estate investing | Requires intense planning and budgeting |
| Gain useful real estate experience | Unanticipated costs can arise, and they could be substantial |
| Gain greater insights into your local market | Requires in-depth knowledge of the local real estate industry |
The Bottom Line: Flipping Houses 101
If you go into it with the right plan and have carefully considered the financial details, house flipping can be a viable business option. However, you will not likely see overnight success from this strategy, and you may make many mistakes and lose money along the way.
The right team of experts can make this process much easier. Make sure to work with a qualified real estate agent who can give you insights into the local market and help you understand the types of homes buyers are looking for.
And a good general contractor can help you evaluate a house's current condition. This will help you avoid investing in a money pit. And of course, you'll need to consider your financing needs ahead of time.
The right type of loan and interest rate can make it easier for you to improve and flip a house. If you're interested in learning what kind of home loan you might qualify for, the first step is to start the mortgage process.
Get approved to see what you can afford.
Rocket Mortgage® lets you do it all online.
Related Resources
Viewing 1 - 3 of 3