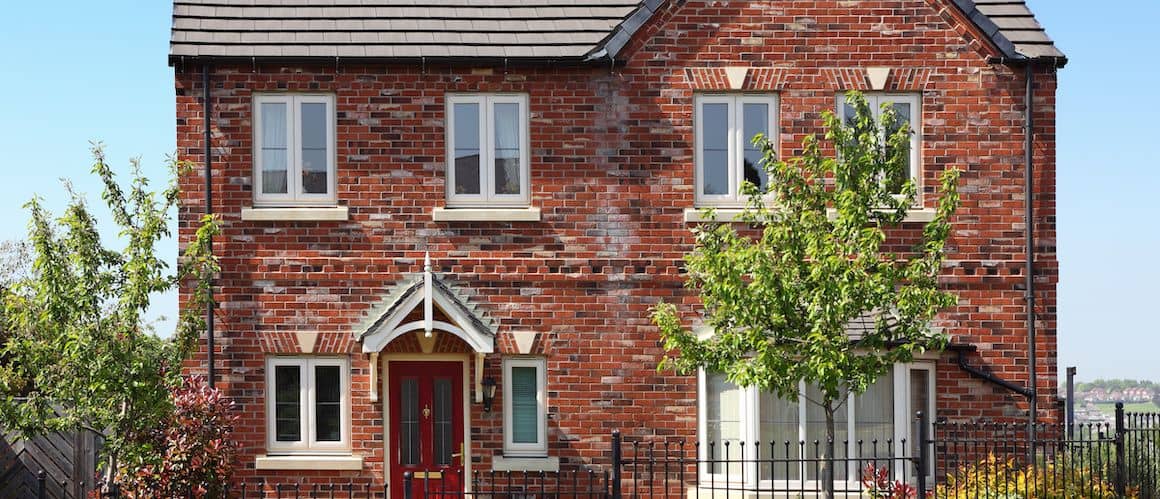 Home Buying: How To Find The Right Location
5-minute read
Share:
Finding a new place to call home is an exciting adventure. It's a journey of self-discovery, as learning your own preferences can lead to a better match. Falling in love with a home is as much about the community as it is about the house itself. Follow these tips to find the right location for your new home.
Calculate Your Price Range
The first step to finding the right location is figuring out what you can afford. You can use the Quicken Loans® Home Affordability Calculator to find out the right home price for your budget.
According to Ali Berry, Rocket Homes Real Estate LLC broker and owner of Quest Realty, the price point for a certain area is perhaps the biggest factor in determining location for many buyers. How much home can you afford in one community compared to another? What are the property taxes like?
Find out what the current mortgage rates are and what type of mortgage you'll go with. Once you've determined your monthly payment and estimated escrow, you're more ready to buy.
Consider The Climate
If your search is wide open, narrow down the region to fit where you want to live. Do you prefer city life or nearby hiking trails? The right location is in a climate you want to live in.
"Are you a skier or a cyclist or a beach-goer? What you enjoy doing should be a consideration if it's possible to make that choice," advises Emily Restifo, a real estate professional with Houlihan Lawrence.
Get approved to buy a home.
Rocket Mortgage® lets you get to house hunting sooner.
Live In Line With Your Lifestyle
Before you start house hunting in your dream neighborhoods, think about the important factors that influence your life. Is living near family a must for you? Do you want to be close to an expressway or far from busy roads? Perhaps a short commute or nearby grocery stores are essential for your perfect place.
"Maybe it's important to live in close proximity to schools, shopping, entertainment and medical services that you'll use frequently," says Rosanna Rivera, a licensed real estate broker with Rocket HomesSM.
Take these important factors into consideration when looking for your perfect home.
Scope Out The Area
Walk through the area where you're looking to buy a house. Seeing a new neighborhood on foot changes your perspective. You'll see details you wouldn't notice if you're driving by. Check out the residential and business areas of a new location.
"Visit the local parks and open houses and stop at the coffee shop to get a feel for the community," Rivera advises. Plan visits on different days and hours.
"Don't just go on Sundays at 3:00 p.m.," says Kendra Barnes, a real estate professional and founder of The Key Resource in Washington, D.C. "Go in the middle of the week. Go late at night. You'll be amazed at how much you can learn about the neighborhood from just sitting and observing," she adds.
Meet The Neighbors
"You'd be surprised how willing people are to tell you about the neighborhood, why the house is being sold and more," says Barnes. Let the neighbors know you're interested in buying the house and ask them what they know about the history of the home or neighborhood.
Meeting the neighbors gives you a better feel for the social climate. Do they gush that it's a great neighborhood? Are there many families with young children, or is it mostly retired homeowners? Are new people moving in, or have most people been there for decades?
Plan For The Future
Research what the future holds for the area where you're house hunting. Visit the city planning board to learn about new developments. Barnes recommends doing a quick web search to give yourself an idea of new parks or malls coming to the area. Know the agenda for your neighborhood to have a better estimate of possible changes in property value.
Work With A Good Agent
"Work with an agent who really knows the areas you're interested in and who can help you understand why certain neighborhoods may be better than others," advises Berry. Finding the right real estate agent may take some time, but the value a great agent brings to the home buying process is worth the effort.
Wherever you decide is the best location for you to put down roots, know that your location will become a key factor again when you decide to sell, advises Rivera. A good agent will know the factors that make homes attractive to home buyers.
Find out what you can afford.
Use Rocket Mortgage® to see your maximum home price and get an online approval decision.
Geographic Location
Consider your geographic location when buying a home, especially if you're moving to a new state or region. Relocating to Minnesota? You should be prepared for cold winters with icy roads and walkways.
Elevation should also be considered. Are you moving to a city in the mountains? While the scenery is gorgeous, it may take you a week or two to get used to breathing at that elevation. If your area is below sea level and/or next to a large body of water, there's a possibility of flooding. Ask neighbors if that's an issue.
School District
If you have children or are planning to, the school district is an important factor for choosing a new home. Good schools make a neighborhood shine. Families flock to areas with thriving local schools. They raise property value and can be the glue that helps people come together.
One website you've probably seen while researching school districts is GreatSchools.org. This nonprofit uses data and standardized test scores to rate schools. It can be used to get an idea of how a school performs on standardized tests.
It should be noted that GreatSchools has come under criticism recently. Testing is only one facet of many that make up education. A school may have a lower rating, but your child may have the opportunity to be around kids from a variety of backgrounds. Many families prefer early exposure to kids from different incomes, cultures and races to help their children build empathy and kindness.
To get a full picture of the local schools, talk to parents whose kids attend. Look up the school's website and Facebook presence. Send teachers and administrators an email asking for their perspective. See if you can set up a tour before making the decision.
Commuting And Public Transportation
The average American spent 54 minutes round-trip on their commute to work in 2019. If you work full-time, 5 days a week, that means you're spending just under 5 hours a week getting to and from work. That's approximately 10 full calendar days a year, more than double the length of the average American vacation.
If you prefer to take public transportation, your options are limited. Large cities like Chicago and New York have commuter trains, but most cities don't have extensive train systems. Even in cities with well-run bus systems, you may have twice as long of a commute as those who drive.
Before making your home purchase, think about the impact a long commute could have on you. If driving in traffic adds a lot of stress or cuts into valuable free time, take this into account. Then again, if you work from home or can unwind on the trip home, your commute may not be as big of a factor.
The Bottom Line
When home buying, the location is often as important as the home itself. You don't want to wait until move-in day to find out the neighborhood has a high violent crime rate. Do your research while house hunting. List the factors that are most important to you along with what you can compromise on.
Maybe you're OK with a longer commute if your house is closer to the woods. Talk to your real estate agent about what matters most to you. Now get out there and find your perfect place.
Already found your perfect place? Get preapproved for a mortgage today!
Get approved to buy a home.
Rocket Mortgage® lets you get to house hunting sooner.
Apply For A Mortgage Online