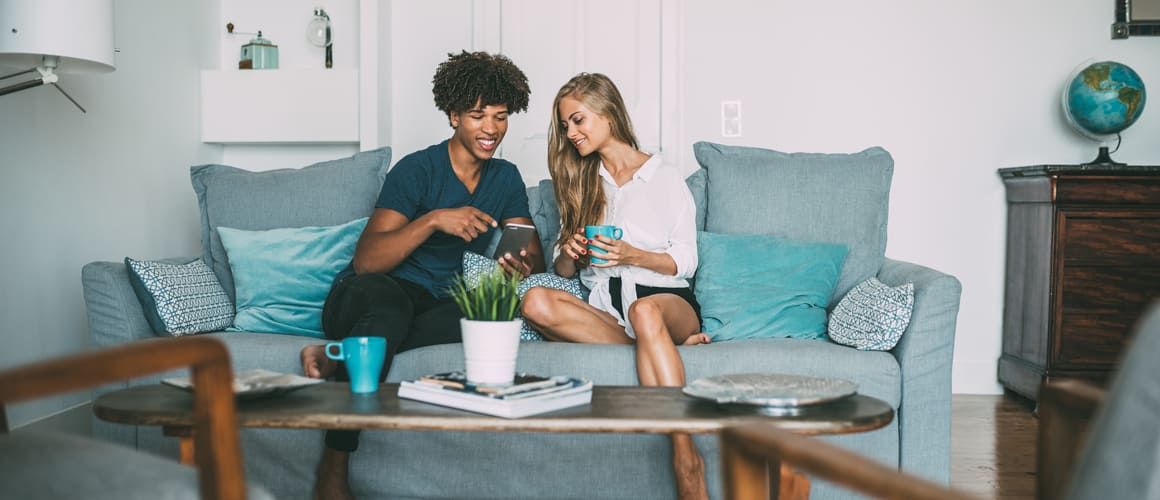 Home Appraisal Tips For Buyers, Sellers And Refinancers
5-minute read
June 30, 2021
Share:
Appraisals are almost always a required part of the home buying and refinancing process. If you're buying a home, your lender will order an appraisal of the property to ensure you don't overpay for the home. If you're refinancing, an appraisal is needed to ensure the seller doesn't lend more money than the property is worth.
Let's look at what an appraisal is and some tips for refinancers, sellers and buyers.
What Does A Home Appraisal Determine?
A home appraisal is an unbiased estimate of what a home is worth. You might hear your real estate agent or lender refer to this estimate as the fair market value of the property. Lenders require an appraisal because they won't lend more money than the property is worth.
Home appraisers are licensed professionals who assess real estate values. The appraiser doesn't work for the lender, and they don't work for you. By law, they're required to be a third party in the mortgage transaction. This ensures they're not biased toward any of the parties involved.
Appraisers consider factors like the location of the home, the size of the home and the condition of the home when determining value. Your appraiser won't be assessing your home based on your furnishings or paint colors; instead, they'll be looking at your home's structure, appliances and fixtures to make sure there aren't any defects.
The appraisal isn't the same thing as the home inspection. A home inspector's primary job is to protect the buyer by identifying any problems the home may have. They'll test outlets, flush toilets and make sure appliances are in working order so you know what repairs need to be made. The appraiser, on the other hand, is simply assessing the condition to determine a fair price for the home.
Take the first step toward the right mortgage.
Apply online for expert recommendations with real interest rates and payments.
What Happens During A Home Appraisal?
First, the appraiser visits the home to inspect the property. During this inspection, they'll walk through the home and take pictures and measurements of each room. They'll also make notes about the condition and features of the home.
Next, the appraiser will select comparable properties to compare the home to. When choosing comparable properties, they look for homes that are similar in location, size and features to the one they're appraising. The comparable homes usually need to be within a mile of the property (except in rural areas), and they need to have sold within the past 6 months.
Home Appraisal Tips For Refinancers
When you're refinancing, you want to get the highest appraisal value possible. A low appraisal value could keep you from refinancing, but a high appraisal value means more equity for you – which could mean more cash out or better loan terms. Here are some ways to up your chances of a high appraisal value.
Get An Outside Opinion
Your home is full of memories, and these memories may give you blind spots when it comes to defects in your home. Have a friend or family member examine each room in your home and point out areas that can be improved. Sometimes, a new set of eyes is just what you need.
Declutter
A thorough decluttering will help each room look more put-together. While your appraiser shouldn't assess the value of your home based on how much clutter or mess there is, it'll be easier for them to see your home favorably if everything's put away nicely.
List Upgrades And Improvements
Upgrades and improvements can increase your property's value, but the work you've done may not always be obvious. Did you get a new air conditioner? Replace the windows? Add new landscaping? Provide your appraiser with a list of upgrades you've made so they can consider these items in their report.
Home Appraisal Tips For Sellers
When you're selling your home, it's important that the home doesn't appraise for significantly less than what the buyer agreed to pay. Unless you've got a cash offer, a low appraisal could be a deal-breaker. Here are some ways to hep your home appraise for the right amount.
Provide An Offer List
If you received more than one offer for your home, let your appraiser know. Multiple offers can show the appraiser that your home was priced well. Provide the appraiser with a list showing each offer you received.
Attend The Appraisal
As the seller, you're allowed to be present when the appraiser does their walk-through. Accompanying the appraiser gives you the chance to point out any upgrades, improvements or particularly charming design features. This is your chance to make sure the appraiser doesn't overlook those fantastic new cabinets you just installed.
Tidy Up
You can't change your home's square footage or location, but you can make your home look bigger, brighter and more valuable with a few affordable home renovation tricks.
Maximize your counter space by putting away countertop appliances and clutter. Replace lightbulbs with brighter ones. Hang mirrors to maximize natural light and give the illusion of a bigger room. Pull furniture away from the wall. Do whatever you can to make your home look bigger and brighter.
Provide Comparable Properties
If you or your agent are aware of recent sales that could be considered in the report, provide them to your appraiser. Search public records for homes with a final sale price close to what you asked for your home. You can present this list to the appraiser when they arrive at the home.
Home Appraisal Tips For Buyers
An appraisal value that doesn't match your purchase price could mean trouble. If the house appraises for less than you've agreed to pay, you may find yourself having to bring more money to the table or negotiating with the seller to make the deal work. In some cases, a too-low appraisal could force you to walk away from the home. If you're buying a home, here are some things to keep in mind about your appraisal.
Be Thoughtful About Your Offer
A hot market can force buyers to make offers well above the asking price. In some cases, buyers may end up agreeing to pay much more than the home is actually worth. If you have extra money to bring to the table, this might not be a problem, but if don't have extra cash on hand, a low appraisal might mean you can't get financed.To avoid this scenario, you need to know the market. Keep an eye on home sales that are comparable to what you're looking for, and hire a great real estate agent who knows the area well.
Appeal The Appraisal, If Necessary
Do you think the appraiser made an error? You may be able to appeal the decision.
Review the appraisal report to make sure everything checks out. Did they note all the property details correctly? Are the comparable properties cited in the report too far away from the home you're buying? These may be grounds to appeal the appraisal. To start the appeal process, contact your lender.
Stress Less
The appraisal results are out of your hands, so as the buyer, all you can really do is hope things work out the way they're supposed to. The appraisal is in place to protect you and your lender from overpaying for a home – so a low appraisal could be a blessing in disguise.
Summary
A high appraisal is generally good for all parties involved in a home purchase or refinance. If you're selling or refinancing, making the home look its best is a great way to get the appraisal value you're seeking. If you're buying a home, considering the likely appraisal value when you make your offer may be your best move. It all comes down to finding a fair value for the home to protect you and your lender.
Take the first step toward the right mortgage.
Apply online for expert recommendations with real interest rates and payments.