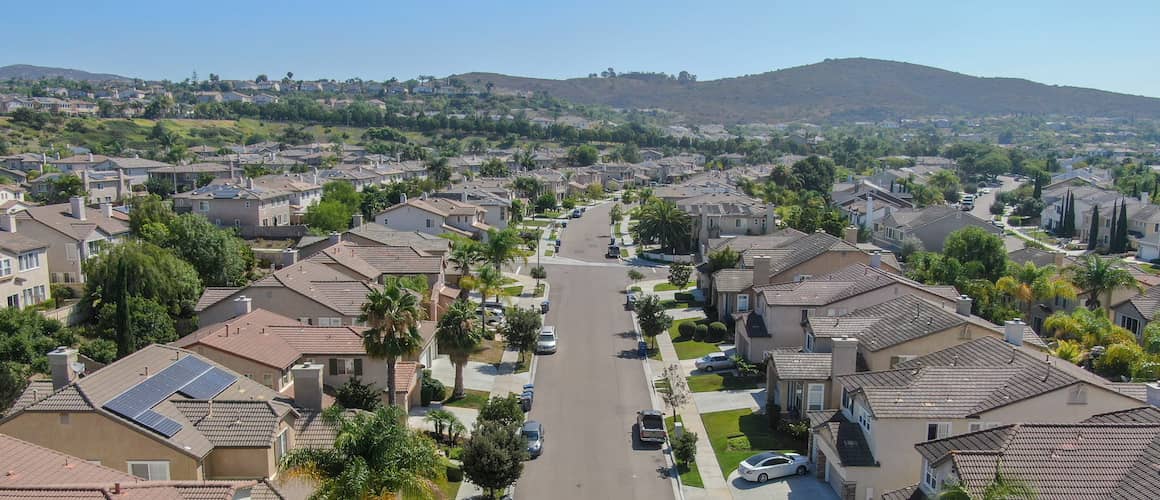 #RealEstateReset: Breakfast Club Co-Hosts Angela Yee & DJ Envy Get Real About Fear & Homeownership
5-minute read
September 18, 2020
Share:
Managing The Emotions That Come With Buying a Home
About 3 years ago, I made my first appearance on The Breakfast Club as a financial expert. I'd never met the hosts. I entered the studio with admiration and curiosity, knowing we'd have a powerful conversation about investing and wealth building in the Black community.
What I didn't know was that the show's hosts, Angela Yee and DJ Envy, were going to give me an education as they casually discussed their investments, wealth building opportunities, and their passion for real estate.
I will never forget that it took me several minutes to even realize we were on air because the conversation was so immediate, intense and informed. The hosts also had an incredible willingness to be open and authentic about the personal lessons, fears and courage they had cultivated from their financial lives.
Their openness and our conversations have continued through the years. We have developed relationships that allow us to talk about the "hard stuff" around money – homeownership being no exception – acknowledging that there is a lot more to wealth building than dollars and cents.
Yee and Envy got real with their concerns about taking on homeownership as part of Wealth Wednesdays and Rocket Mortgage's #RealEstateReset campaign aimed at getting more Blacks into homeownership.
[Click below to see Episode 1 of #RealEstateReset to hear Yee and Envy's stories!]
Fear Of The Unknown
"My major fear was, you know, what's going to happen?" says DJ Envy. "Am I going to be able to afford it? Am I going to be able to flip this home? My family lived in the first house I bought. What happens if I get fired? And if I get injured, how will my family be? The scariest part for me was the unknown."
Envy is certainly not alone, a survey by homes.com found that two in five first-time home buyers call purchasing a home the "most stressful event of their life."
In addition to his fears of the unknown, homeownership in general was an unknown for DJ.
"I didn't know anything about a septic tank. I didn't know about electricity or contractors or what bathrooms are supposed to look like. The cost of flooring, I didn't know," he says.
Envy says success with homeownership comes down to three things:
"I just had to figure it out. And I figured that out by just asking … Asking a lot of questions, being annoying, asking Home Depot, asking Lowe's, asking my friends, asking other homeowners, whatever it took."
"Make sure your credit's good. After your credit's good, you find a finance person to see how much you get preapproved for and see what your monthly note will be with taxes and insurance."
"The way I got over those fears was that I realized that you look at some of the richest people in the world. They just did it. They just went out there and did it. And that's what I did. I bought my first home. I moved my family in. I sold 6 months later and I made $80,000. And after that, I was hooked. I mean, we just did it. Just really jump out the window and get it done And I continue to do it now."
Do it now, indeed. The Breakfast Club superstar has made it a mission to make a difference in urban neighborhoods. As an investor in Detroit, DJ Envy has become a part of the renaissance of one of the areas worst hit by the financial crisis. He's also the proud owner of New Jersey real estate, and currently owns over 90 rental units.
A Helping Hand
Breakfast Club and Wealth Wednesdays co-host Angela Yee is also doing it when it comes to real estate.
Yee is the proud owner of five real estate properties – three in Brooklyn, New York and two in Detroit, Michigan.
Like Envy, Yee says doing her research and being informed helped calm her homeownership jitters, but she also says having the right support is what truly kept her grounded. Yee got the helping hand she needed from Nest Seekers real estate broker, Sara Golan.
"I truly appreciate Sara," says Yee. "When I first started looking for real estate, there were certain realtors I felt were just trying to sell me a home and get that commission no matter what. I didn't know if they were even being completely truthful with me. I was afraid that I wouldn't know what some of the pitfalls might be and some of the situations that I could have potentially gotten myself into. That was very stressful and problematic for me."
Golan explained the importance of having someone knowledgeable in your corner.
"Having a realtor by your side is really important because you have a partner who is doing the research for you," Golan says. "They are looking at it from a perspective that you as a buyer would not in the sense that they're looking not just at the finances. Your broker should be really listening to what you're searching for and what you're saying to them.
"It's not just matching you to a great investment, it's your home," Golan continues. "It's where you're going to live and build a family and have great memories. You want to have somebody who is very conscious of what you're really searching for and what your goals are – a true partner in the process."
Yee says she found great comfort in Golan's advice to keep her first purchase in perspective.
"It was big for me when she told me when you buy your first home, look at this as not your only home ever. This is just your first home," says Yee.
"Real estate is an important way to build wealth," says Golan. "Just getting into the market and building equity on a property is a good thing. You can always resell that home and move into your dream home if this wasn't the one. Think of your first purchase as your starter home."
Transcending Fear
What really laid the foundation for this dynamic Breakfast Club duo to realize their dreams of becoming real estate investors was managing their fears. Neither allowed the anxiety that comes with home buying to run the show.
Step one for all of us when it comes to being our fear's master and not its servant is to be honest that those fears are there. Be present. Feel them, and know that's part of being human. Watch them come and go and remember that they pass. Then, to quote DJ Envy, "If the numbers work, just do it!"
Don't miss Episode 2 of Wealth Wednesdays and Rocket Mortgage's #RealEstateReset series. We will share stories, resources, and insights, that will allow you to fulfill your dream of homeownership while managing student loan debt.
The show airs September 30 at Noon ET on The Breakfast Club's YouTube Live channel.