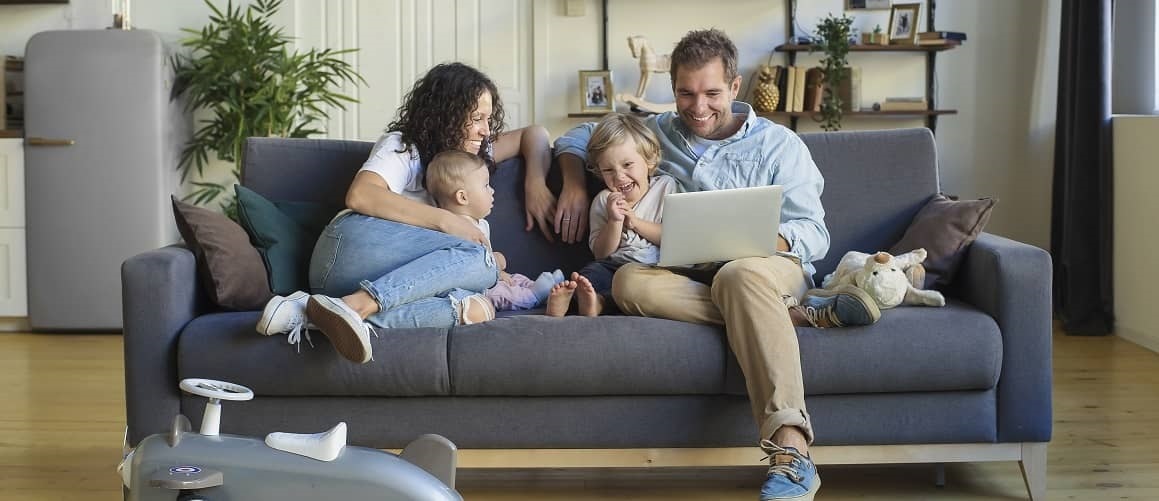 Foreclosure Moratorium Extended Through June 2021
Kevin Graham5-minute read
May 10, 2021
Share:
Agencies across the federal government extended foreclosure moratoriums on many federally backed mortgages through June 30, 2021. In addition, eviction moratoriums for rental properties that are owned by the agencies are extended through that time frame.
The extension provides additional flexibility for many who may still be trying to get back on their feet after the health, social and economic shock of COVID-19. According to a report released at the end of March by the Federal Housing Finance Agency (FHFA), 2.8% of single-family loans in the portfolio of Fannie Mae and Freddie Mac were in a forbearance plan as of the end of 2020, meaning these homeowners had taken advantage of the ability to temporarily pause their payments.
Moreover, the same report shows that the industrywide average for loans considered seriously delinquent at the end of the fourth quarter was 5.03%. In other words, the relief is welcome. We'll go over what you need to know about the recent extension, give a bit of background and explain what this means for you as a homeowner.
Foreclosure Moratorium Extension Update
The foreclosure moratorium extension will now be in effect through June 30, 2021. That means borrowers still have the opportunity to request forbearance, while those already in forbearance will have another 3 – 6 months of protection from foreclosure.
The latest extension of the foreclosure moratorium was announced by the FHFA (which oversees Fannie Mae and Freddie Mac), the Department of Housing and Urban Development (HUD), the Department of Veterans Affairs (VA) and the U.S. Department of Agriculture (USDA).
In addition to the moratorium on foreclosures, there's also a matching pause on evictions for renters in properties owned by the government-sponsored entities Fannie Mae and Freddie Mac as well as for properties owned by HUD, the USDA and VA.
The foreclosure moratorium applies to single-family homes with mortgages backed by Fannie Mae, Freddie Mac, the Federal Housing Administration (FHA), USDA and VA.
FHFA, the last government agency to make the announcement of the extension, said that the move provided certainty for both homeowners and the investors in their mortgages.
"Borrowers and the housing finance market alike can benefit during the pandemic from the consistent treatment of mortgages regardless of who owns or backs them," says FHFA director Mark Calabria. "From the start of the pandemic, FHFA has worked to keep families safe and in their home, while ensuring the mortgage market functions as efficiently as possible. Today's extensions of the COVID-19 forbearance period to 18 months and foreclosure and eviction moratoriums through the end of June will help align mortgage policies across the federal government."
The moratorium doesn't apply to multifamily properties (generally defined as those having five or more units) or mortgages backed by other investors. You may have other options. Contact your mortgage servicer.
While those covered under the moratorium don't need to do anything to benefit from it, you should contact your mortgage servicer if you're worried you might be in danger of falling behind on your payment or soon facing foreclosure. Absent another extension, normal foreclosure proceedings can restart on July 1. Taking action now can help you stay in your home.
Mortgage Moratorium Background: COVID-19 National Emergency
The foreclosure moratorium means that no foreclosures can take place until July 1 under the current order put in place by the Biden administration. The foreclosure moratorium is intended to assist Americans dealing with the economic crisis caused COVID-19. As an example, one needs only to look at the unemployment rate:
Before lockdowns were instituted in February 2020, the unemployment rate in the U.S. was 3.5%. In April at the peak of the initial lockdowns, the unemployment rate also hit its height for the pandemic at 14.7%. In this environment, mortgage assistance was needed urgently to avoid a foreclosure crisis that could impact millions.
The initial effort at providing mortgage relief was provided for in the CARES Act. It provided for a moratorium on foreclosures involving federally backed mortgages for 60 days. This provision has been extended several times by the individual agencies as the pandemic has gone on.
More importantly, it provided for up to 12 months of mortgage forbearance, otherwise known as a payment pause, for American homeowners. The time to request the start of forbearance related to COVID-19 has been extended through June 30. In some cases, depending on when your forbearance started, you may qualify for up to 18 months of forbearance in order to get back on track. Speak with your mortgage servicer about your options.
These actions have been taken so that all those involved can prevent a homelessness crisis during the pandemic. The goal is to keep people in their homes and not having to live on the streets or in potentially crowded shelters.
We've all had to learn some new terminology over the past year, and one thing that would probably be helpful at this point is to take a second to understand the difference between forbearance and foreclosure.
Forbearance is a pause in your mortgage payment that's intended to help you avoid foreclosure, which is when a lender or other authority takes your house back, generally due to not being able to make your payment.
No late fees or penalties are charged in connection with a COVID-19-related forbearance.
Great news! Rates are still low in 2021.
Missed your chance for historically low mortgage rates in 2020? Act now!
What The Moratorium Means For Homeowners
It's important to note that your lender and/or mortgage servicer may not reach out to you proactively regarding your options if you're having trouble with your mortgage payment. Therefore, there are a couple of things you should consider before June 30:
If you find yourself in a situation where you're going to start having trouble making your mortgage payment due to something pandemic-related before June 30, contact your mortgage servicer – the entity you make your payment to each month. They can go over your options including forbearance.

If you're coming up on the end of your time in forbearance and not ready to resume payments, you may be eligible for up to 18 months of forbearance depending on when that forbearance started. Your servicer will be able to determine whether you qualify.

When you come off forbearance, you may qualify for one or more of several options to return to current on your loan including a repayment plan, modification or deferral. Although you have the option of catching up in one lump sum, you're never required to do so.
This is a very high-level overview of what you need to know either going on or a coming off forbearance. In order to get a better idea of everything you need to think about, check out our guide to mortgage assistance during COVID-19.
The Bottom Line: COVID-19 Mortgage Resources Continue To Be Available
The extension of foreclosure moratoriums for homeowners with federally backed mortgages through June 30, 2021 buys time that you might need to get back on your feet in the wake of COVID-19. The same can be said of the introduction moratorium for renters in properties owned by these entities.
If you anticipate payment trouble in the near future due to COVID-19, it's important to contact your servicer before June 30 to go over your options. If you're already in a forbearance, you may qualify for extensions up to 18 months depending on when it started. Finally, if you're coming off forbearance, you'll want to speak with your servicer about your options to begin repayment.
Rocket Mortgage® clients seeking assistance can fill out our Application for Success. For more information and resources, check out our COVID-19 Resource Guide.
Get approved to refinance.
See expert-recommended refinance options and customize them to fit your budget.