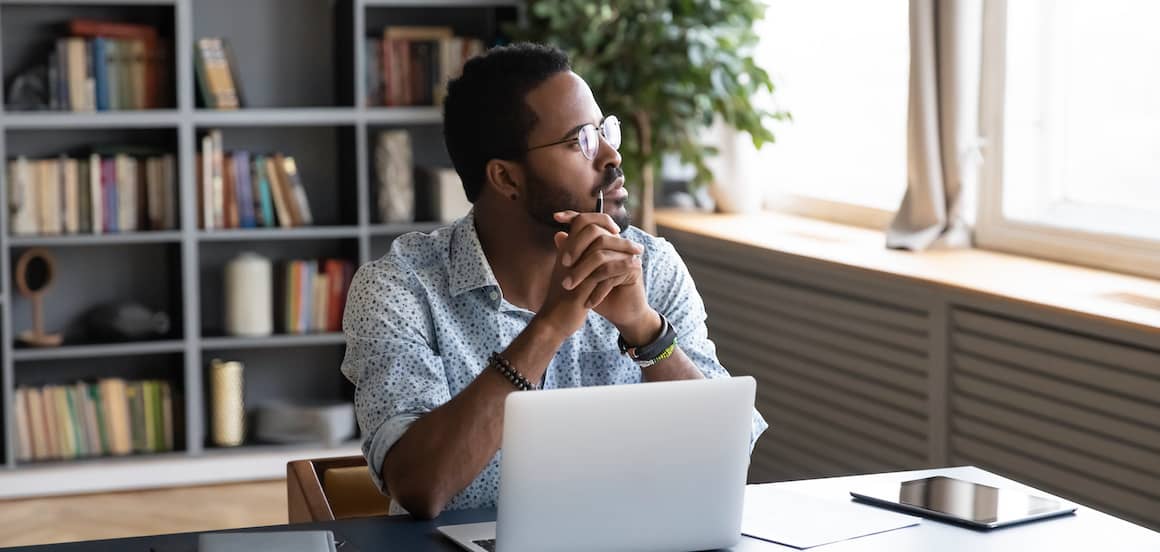 FMERR And Currently Active Enhanced Relief Refinance Alternatives
Lauren Nowacki3-minute read
February 12, 2021
Share:
You could do everything right with your mortgage and still may not have enough – or any – equity to refinance your home and take advantage of today's interest rates, which are still at historic lows. If you're currently in this situation, the High Loan-to-Value Refinance Option (HIRO) is available.
HIRO isn't the first of its kind. From the housing crisis and the up and down market following, two other programs were created to provide government assistance to homeowners with little to no equity in their home who wanted to refinance. The Home Affordable Refinance Program (HARP) was created in response to the 2008 housing and financial crisis and ended soon after the economy recovered. Taking its place was the Freddie Mac Enhanced Relief Refinance (FMERR). While this program, like HARP, is no longer active, it's important to understand what it was, how it worked and how it compares to today's HIRO program.
What Was FMERR And Who Was It For?
FMERR was a Freddie Mac program that helped homeowners who wanted to refinance their mortgages, but couldn't the conventional way because they had underwater mortgages or very low equity and a high loan-to-value (LTV) ratio. Normally, you'd need to have a minimum amount of equity in your home before you could refinance, thus preventing some homeowners from taking advantage of the benefits of a refinance, even if they were responsible borrowers. You see, FMERR was not a program for people in foreclosure but rather people who made payments on time but whose property value had fallen.
Get approved to refinance.
See expert-recommended refinance options and customize them to fit your budget.
FMERR, HIRO And HARP: What's The Difference?
HARP, FMERR and HIRO have the same goal: to help homeowners refinance their loans when they don't have enough equity to qualify for a traditional refinance. HARP was the original program, then FMERR and HIRO replaced it.
While HARP was for borrowers with loans owned by Freddie Mac or Fannie Mae, FMERR was only available to borrowers with loans owned by Freddie Mac. HIRO is for borrowers with loans owned by Fannie Mae.
Out of the three programs, HIRO is the only one that's still active today.
Are There Similar Programs To FMERR That Are Still Active?
HIRO is still active and is the program most similar to FMERR. It's designed to help you refinance when you have little or no equity. However, it's only available to those with Fannie Mae loans. If you're not sure whether Fannie Mae backs your loan, you can check using the provider's loan lookup tool.
If you're struggling to make your mortgage payments – especially as a result of COVID-19 – and aren't able to refi, there may be other paths to mortgage relief assistance.
Eligibility Requirements: FMERR Vs. HIRO
Aside from which entity owns the loan (Freddie Mac vs Fannie Mae), the FMERR program and HIRO program had many of the same eligibility requirements, including the following.
High LTVs
While lenders set a maximum LTV to qualify for a traditional refinance, the HIRO program has a minimum LTV. To qualify for HIRO, your LTV must be higher than 97% for a one-unit, primary residence. There is no maximum LTV, either. That means people who are underwater on their mortgage can still refinance through this program. Being underwater on your mortgage means that you owe more on your loan than the home is worth and have an LTV over 100%.
Good Mortgage Standing
As stated in the beginning of this article, you can do everything right with your mortgage and still may not be eligible for a traditional refinance simply because your home lost value. Those are the types of homeowners this loan is for. In fact, you need to have good mortgage standing to qualify for this program and be current with all of your mortgage payments. You cannot have any late payments on record for the past 6 months and cannot have more than one late payment in the last year.
Before applying for HIRO, you must have the mortgage for at least 15 months and the loan must have origination on or after October 1, 2017.
Tangible Benefits
In order to qualify for the HIRO program, you must also prove that the refinance will benefit you in one or more ways. These benefits may include lowering your monthly payment, reducing your interest rate, choosing to a more stable loan option (refinancing an adjustable-rate mortgage to a fixed-rate loan). Another benefit could be shortening your amortization period, which allows you to pay off the loan faster, in turn, saving you on interest.
Summary
When you have little to no equity in your home or, worse, are underwater on your mortgage, it can feel like you're trapped in your loan forever. However, there are ways to get assistance or even break free. If you're in this situation, research options and speak with a mortgage expert. While FMERR is no longer an option, Freddie Mac borrowers may find that there are other ways forward.
Take the first step toward the right mortgage.
Apply online for expert recommendations with real interest rates and payments.