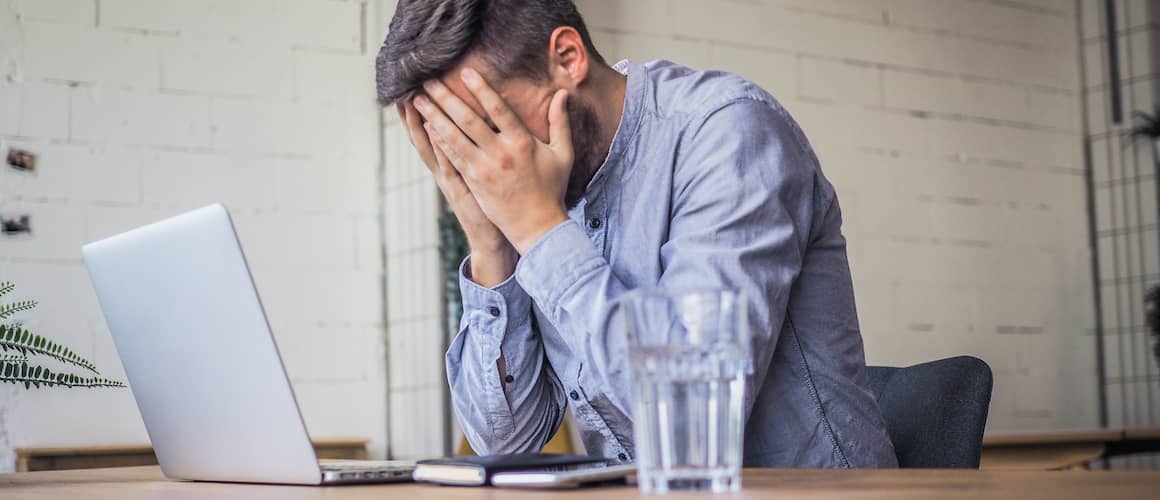 What Is Escrow Fraud And How Can You Protect Yourself From Mortgage Escrow Scams?
Sarah Sharkey5-minute read
August 23, 2021
Share:
The idea of becoming a homeowner is exciting. But the potential pitfalls along the way can seem daunting. This is especially true when escrow fraud incidents resulting in the loss of thousands of dollars from would-be homeowners have been reported.
Although the world is less than perfect and escrow fraud does happen, the good news is that you can take action from preventing escrow fraud in your transaction. Let's walk through how you can avoid becoming a victim of escrow fraud.
What Is Escrow Fraud?
First things first: What exactly is escrow fraud?
Essentially, escrow fraud occurs when a thief convinces a potential homeowner that they are in fact a legitimate entity. Once convinced, the homeowner wire transfers the funds that were intended to be held in escrow.
Escrow fraud is a devastating trick played on soon-to-be homeowners. Typically, you will be responsible for wiring the money you saved for a home. This might include the down payment, closing costs and any other money spent toward finding and purchasing a home.
Perhaps the worst part is that escrow fraud occurs in the midst of the closing process. With that, victims have already taken the time to save for a home purchase and find the home of their dreams. Needless to say, escrow fraud can have devastating financial consequences. It means putting their dreams of homeownership on hold for many victims while they rebuild their stolen savings.
However, it's not all bad news. As a potential homeowner, you can take steps to protect yourself from escrow scams. Plus, there are some insurance companies that will provide reimbursement for funds lost through these scams.
Today's Purchase Rates
*
Pricing is currently not available for the selected value.
How Do Mortgage Escrow Scams Work?
Mortgage escrow scams are the result of sophisticated cyber scammers who are adept at using technology to their advantage. Here's how these scammers cast their net to capture the funds of innocent home buyers.
First, An Online Presence
With some types of scams, you can easily spot them based on grammatical errors or a poor web design. Unfortunately, that's not often the case with mortgage escrow scam websites.
In most cases, the websites will appear entirely legitimate. These websites are often designed to mimic the layout of legitimate escrow companies. The scammers may even offer contact information to provide a more reassuring online presence.
Next, A Hack
Once the scammer has set up their online presence, the next step is to hack into a title insurance company's software. The goal of the hack is to learn the names and contact info for home buyers in upcoming closings.
At this crucial point, the scammer needs contact information for the ruse to work. With that, it's important to work with title companies that provide top-notch security.
It's a good idea to ask the title company you are working with to see what kinds of cybersecurity systems are in place to protect your data. Although some smaller title companies may not have extensive cybersecurity, it's important to understand if the protection is vulnerable.
Now, The Pitch
With the victim's information in hand, the scammer will know a few key details. First, they know that the victim is a home buyer who is on the verge of closing and likely has large amounts of cash that they are prepared to transfer into escrow.
In the midst of the closing process, home buyers will be on the lookout for communication about where the money should be sent. At this point, the hacker is able to send instructions for the fake escrow transfer.
Finally, The Steal
With the pitch sent, all the scammer can do is wait. If the victim moves forward with the fake escrow transfer, the hacker will receive the money and make it almost impossible to retrieve.
However, the steal can only happen if the buyer makes the transfer into the wrong escrow account. With that, you can take action to safeguard against the consequences of escrow fraud.
How Can You Protect Yourself From Escrow Fraud At Closing?
Everyone wants to avoid escrow fraud. Here are some steps you can take to prevent this from happening to you.
Read Documents Carefully
The closing process is filled with many documents. It can be tempting to skim over them to pull out the big-picture information. But skimming the document could lead you to miss a small detail that could tip you off to a scammer.
Many cyber scammers use stolen intellectual property, such as logos and documents, with minor changes that could be easily overlooked. Take the time to read all of the documents involved in your closing very carefully, especially any electronic communication.
Verify All Contact Information Through Known And Trusted Sources
If you receive an email with instructions regarding your escrow process, take the time to verify all of the contact information listed. Instead of calling the phone number provided in the email, look up the company independently and call the listed number.
Many hackers will have their scammy phone numbers answered by someone ready to move you along in the escrow fraud process. But if you call the company directly, you can request to speak to a named individual who can verify the details in your email.
Make Sure All Service Providers Explain Their Procedures And Security Measures Thoroughly
As you move through the closing process, ask questions. The legitimate companies involved in your closing process should be happy to walk you through their communication practices. Make sure that you understand how the parties operate and know what to expect in advance.
Additionally, you should ask a legitimate company representative what they recommend for verifying any wire transfer requests. With their insider knowledge, they will be able to let you know exactly what the request should look like and who to ask if you are unsure.
Request Proof Of Cyber Fraud Insurance From Your Title Company
Cybersecurity is a serious issue. The thought of losing the down payment for your home purchase is a devastating one. With that in mind, it's a good idea to confirm that the title company you're working with has cyber fraud insurance.
Ensure not only that your title company has this insurance but also see how much protection their coverage offers.
Don't Let Anyone Rush You
As you work through your closing process, it can feel like time is of the essence. While it's a good idea to return most documents quickly, you shouldn't let anyone rush you into initiating a wire transfer.
Often, scammers will imply that your closing may be jeopardized if you don't send the funds immediately. The pressure of that countdown can lead you to send the funds without taking the time to verify the instructions with the legitimate parties involved in your closing process.
Never allow yourself to be rushed through the final step. Instead, take a few minutes to make a phone call and verify the information through a trusted source.
Get approved to buy a home.
Rocket Mortgage® lets you get to house hunting sooner.
What Should You Do If You Are The Victim Of Escrow Fraud?
Escrow scammers are sophisticated and many people fall victim to their traps each year.
If you suspect you are the victim of escrow fraud, it's critical to immediately contact the bank or wire transfer company. Explain the situation and ask for their assistance. Although these institutions are likely willing to help, these transfers happen very quickly. When the funds clear the system, the money is typically gone forever.
After you make the best effort to notify the involved financial institutions, the next step is to report your experience to the FBI. Take the time to file your complaint with the Internet Crime Complaint Center to prevent the crime from repeating itself.
The Bottom Line
As you prepare for homeownership, it's important to protect yourself from the dangers of escrow fraud. You will likely avoid this pitfall entirely by staying vigilant. But if the scammers are very sophisticated and are able to steal your funds, then it's likely the funds are gone for good.
Want to learn more about the documents involved in the closing process? Take a deep dive into Closing Disclosure with Rocket Mortgage®.