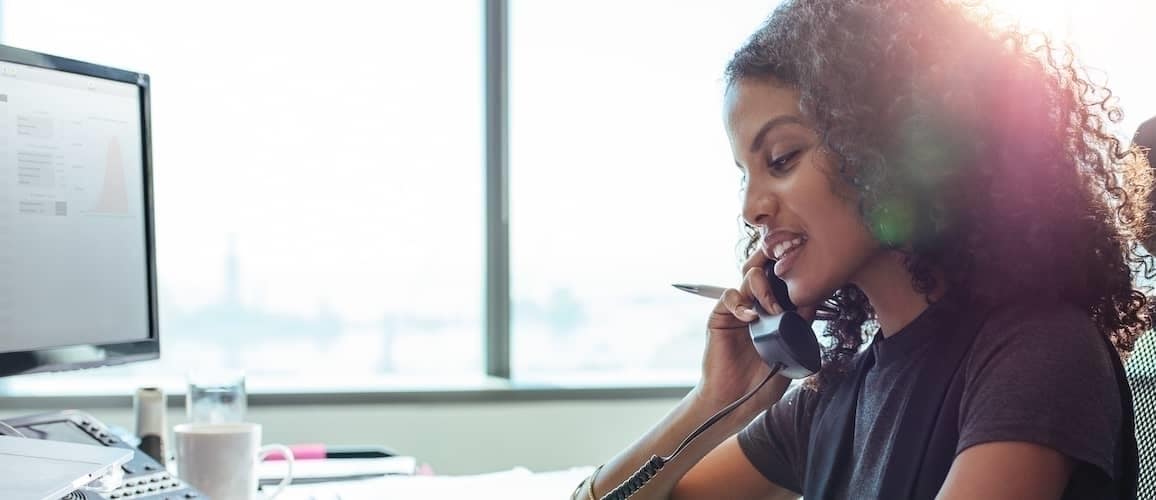 What Does Desktop Underwriter® (DU®) Do, And How Does Desktop Underwriting Work?
Dan Rafter4-minute read
June 07, 2021
Share:
There was a time when lenders approved every mortgage loan application they received manually, personally reviewing the paperwork submitted by borrowers. Today, though, most mortgage loans are approved automatically, thanks to a pair of automated underwriting systems.
And one of the most common of these systems? Desktop Underwriter.
What Is Desktop Underwriter?
The underwriting process is a key step in qualifying for a mortgage loan. This is when your lender looks at your income, debt, past payment history, employment status and other factors to determine whether to approve you for a mortgage.
One of the tools that lenders now have to speed this process is automated underwriting, a computer program that makes the lending decision for them. Many lenders use Desktop Underwriter, also known as DU, for this process. Desktop Underwriter is an automated underwriting system created by government-sponsored mortgage giant Fannie Mae.
Lenders enter your income, debt and credit information into the DU software. Desktop Underwriter then analyzes this information, determining how likely you are to make your mortgage payments on time. The system then recommends whether lenders should approve or reject your mortgage application.
Most lenders use DU – or a similar underwriting program developed by fellow government-sponsored enterprise Freddie Mac – when determining who qualifies for a mortgage and who doesn't, largely because it saves so much time.
It is only in rare circumstances – maybe you pay for everything with cash so you don't have a credit score, or maybe your credit score is low because of past financial problems – that lenders resort to the more time-consuming process of manual underwriting.
If you apply for a loan, then, the odds are high that some form of automated underwriting software will make the decision on whether your lender should approve or reject your application.
Desktop Underwriter, or DU, is an automated mortgage underwriting system created by mortgage giant Fannie Mae. The program automatically analyzes your credit, income and debt to determine whether lenders should loan you mortgage money.
Desktop Underwriter Vs. Desktop Originator
You might hear loan officers referring to Desktop Originator when you're applying for a mortgage. Don't get confused: Desktop Originator is also an automated underwriting product from Fannie Mae and is considered interchangeable with Desktop Underwriter. It won't make a difference in your loan application if your lender refers to Desktop Originator or Desktop Underwriter.
Loan Prospector
Not all lenders will use Fannie Mae's Desktop Underwriter. Your lender might instead turn to Loan Prospector, the automated underwriting system created by fellow government-sponsored enterprise Freddie Mac.
Loan Prospector, also known as LP, works the same way as Desktop Underwriter: Lenders input your credit, income and debt information and Loan Prospector recommends whether they accept or reject your loan application. The only difference? Loan Prospector is developed by Freddie Mac instead of Fannie Mae.
Again, the odds are high that your lender will turn to either Loan Prospector or Desktop Underwriter when determining whether you qualify for a mortgage.
Get approved to buy a home.
Rocket Mortgage® lets you get to house hunting sooner.
How Does Fannie Mae's Desktop Underwriter Work?
The information that lenders input into Desktop Underwriter is usually taken from the Form 1003 you fill out and send to your loan officer when you apply for a mortgage loan. The 1003 form is the standard document that borrowers complete when they're applying for a mortgage.
Your loan officer will review this form and then input the information from it into Desktop Underwriter. This includes the type of loan you're applying for – usually a fixed-rate loan, adjustable-rate loan or some other version – and the address of the home you want to buy. The loan officer will also input whether you're applying for a purchase mortgage or a refinance.
Lenders will also input your monthly income and debts into Desktop Underwriter. They'll add your credit information and information about your employment into the system, too.
Once lenders input this information, Desktop Underwriter will analyze it and either reject or approve your loan request.
Requirements For DU Approval
Desktop Underwriter analyzes several key numbers when determining which loan applications to approve.
Your credit score and debt-to-income ratio (DTI) are two of the most important.
Your three-digit FICO® Score measures how well you've paid your bills and handled your credit. Lenders vary, but most consider FICO® Scores of 780 or higher to be particularly strong. If your FICO® Score is under 620, lenders might balk at approving you for a loan.
Your DTI measures how much of your gross monthly income your monthly debts consume. Lenders typically want your total monthly debts, including your mortgage payment, to equal no more than 43% of your gross monthly income.
It makes sense to apply for a loan preapproval before you begin shopping for a home. During the preapproval process, your loan officer will check your credit score and verify your income. To do this, many lenders will request copies of your last two paycheck stubs, last two months of bank account statements, last two years of tax returns and last two years of W-2 forms.
After analyzing this information, lenders will send you a preapproval letter stating how much mortgage money they're willing to give you. This can save you time in the home buying process: If you're preapproved for a loan of $250,000, you won't waste time looking at homes that cost $300,000.
Getting preapproved for a mortgage – whether lenders do this manually or run your information through Desktop Underwriter – can also give you an edge when you're buying a house. Sellers like working with buyers who are preapproved. Buyers who aren't preapproved might not qualify for the financing they need, scuttling a real estate sale late into the process.
The Bottom Line: Do You Need Desktop Underwriting Approval?
Lenders will most likely rely on Desktop Underwriter or Loan Prospector when studying your loan application. It's only in rare circumstances that lenders will turn to manual underwriting. This usually happens when a past credit blip or financial problems would cause automated underwriting to reject your application even though you've since built a new history of paying your bills on time. Lenders might use manual underwriting, too, if you've lived a mostly credit-free life, paying for most expenses in cash, and thus don't have a long credit history or enough of a history to even have a credit score.
If you're ready to apply for a mortgage, you can get started today with Rocket Mortgage®. We'll help guide you through the underwriting process.
Get approved to refinance.
See expert-recommended refinance options and customize them to fit your budget.