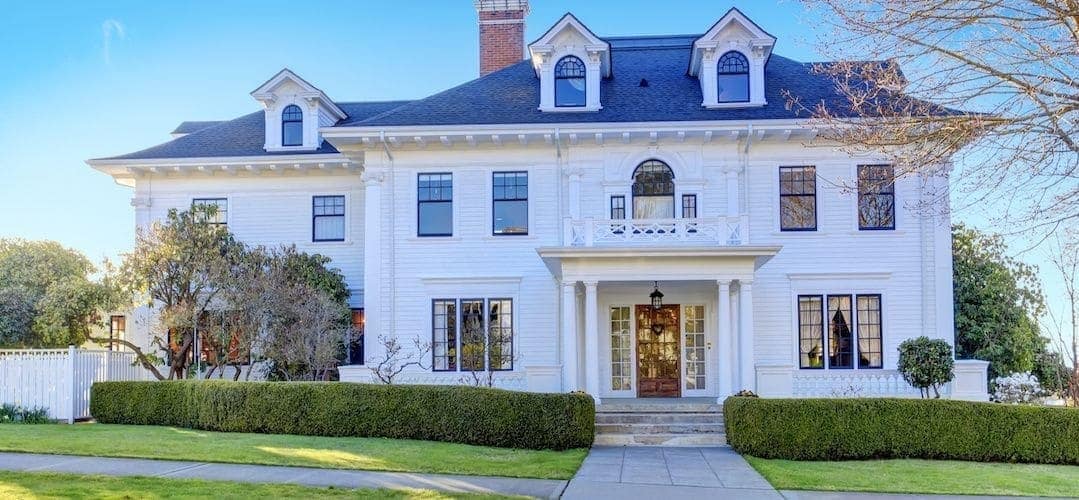 Curb Appeal: 12 Ideas For Upgrading Your Home's Appearance
Emma Tomsich6-minute read
January 29, 2023
Share:
Curb appeal can play an important role in refinancing, selling and appraising your home. If you're interested in adding some curb appeal to your property but don't know where to start, we've got you covered. We'll let you know how much curb appeal matters and fill you in on the quickest and easiest tips to instantly boost the value of your home.
Get approved to refinance.
See expert-recommended refinance options and customize them to fit your budget.
What Is Curb Appeal?
Believe it or not, curb appeal is one of the most important aspects of getting your home ready to sell. It's the first impression of your home and is essentially the cover of the book that potential buyers are judging. If someone looking to purchase a home sees a property that is unkempt, dirty or in need of exterior repairs, it's much less likely that they'll be as interested in that property as they will be in one that suggests that its owner takes pride in it and good care of it.
What's more, a house that appears to be well taken care of is likely to sell for more money. If you put in the time to improve the appearance of your home before listing it, more buyers will recognize the home's value, and you'll have a better chance of selling the property for your asking price – or, better yet, for even more than your original goal!
If you're thinking about adding some curb appeal to your property, know that a few simple projects to spruce up the outside of your home could mean the difference between finding a new owner or watching buyers pass you by.
How To Add Curb Appeal: Landscaping Ideas
If you're trying to sell your home while your landscaping is overgrown or covered in dead plants, your property might get overlooked by potential buyers. Here are three easy tasks you can complete to polish up the natural elements around the front of your home:
1. Declutter Your Front Yard
As mentioned above, it's possible that your house might not be getting as much attention because it's not giving off a good first impression. This could be because your front yard is too cluttered. A quick way to fix this is by moving any tools, toys and other items from your yard to your garage. You should also clear away any litter or clusters of dead leaves from the garden beds at the front of your home, and reattach drainage pipes if they've become detached and fallen onto your lawn.
2. Embrace Flower Power
Flowers are the perfect pop of color for any front yard. They will attract attention, make your house look more inviting and brighten up your home's exterior. Whether you choose to add a few flowers or a whole garden, you can showcase your new flora in window boxes, flower-lined walkways or in a potted arrangement.
3. Shear The Shrubs
If your front yard resembles a jungle or forest, you might consider giving your shrubs a little TLC. Trimming any bushes or trees in and around your front yard, pulling any weeds or dead plants and turning or replacing your mulch will significantly boost your curb appeal and make your front yard look healthy and cared for.
In addition to making sure your shrubs look orderly, you should see that your lawn gets regularly mown during the warmer months, and plant fresh seeds on any patches of dead grass. This will ensure that the greenery in front of your home looks to be in good condition.
How To Add Curb Appeal: Easy DIY Ideas
The landscaping in your front yard isn't the only feature that will draw the attention of interested buyers. Here are five simple do-it-yourself projects to improve the appearance of your home's exterior:
4. Create A Warm Welcome
Welcome your visitors and potential buyers inside with a new mat outside of your front door. Choose one with a friendly message, a fun seasonal print or one that showcases your personal interests, and any guest will get the sense that they're approaching the home of someone who loves where they live.
5. Deck The Door
One of the easiest ways to boost curb appeal is by adding a seasonal wreath to your door. Wreaths can make a house feel homier, give off a positive vibe and look more inviting. Depending on the time of year, think about what type of wreath could make your house look more fun and festive. For example, for spring, you could get a wreath with pastel colors or tulips; for summer, a floral wreath with sunflowers or daisies; for fall, a wreath with leaves or earthy tones; for winter, one with pinecones or ornaments.
A statement door is also a guaranteed way to catch the eyes of every passerby. It will give your house more character and show visitors that it's fun and has personality. If you think your home could pull off a bold-colored door, give it a try! And while you're at it, maybe even paint your shutters, too.
6. Make The Siding Sparkle
An easy way to make your home's exterior look brand new is by pressure-washing any surface that might be dusty or dirty. You should inspect your siding, roof, porch, walkway, driveway and garage to see if they could use some polishing – then use a pressure washer to make them shine.
If your home's still looking a little dull on the outside after a power clean, don't underestimate the power of paint! Repainting your home's exterior will significantly raise its curb appeal by giving the facade an eye-catching, fresh look.
7. Wash The Windows
A simple but highly effective way to freshen up your curb appeal is by washing your windows. Washing each window in your home will remove dirt and grime, and make your house look newer. If you have particularly outdated or soiled windows, you might even consider upgrading them altogether.
Windows are also a great way to get a glimpse at the interior of a home before stepping foot inside. With this in mind, be sure to open your blinds, shutters and curtains – because being able to see a brighter home on the inside boosts curb appeal and helps it sell.
8. Upgrade Your Hardware
Another update to consider is the hardware on the outside of your home. You can upgrade your mailbox, house numbers, doorknobs or door knockers. You might think these small changes won't make a big difference, but they'll be well worth it.
Additional Tips For Adding Curb Appeal To Your Home
While little fixes to the front of your home can make a noticeable impact, sometimes you need to kick things up a notch. Here are a few ideas for more substantial updates you can make to your home's exterior:
9. Leave The Light On
A well-lit home can increase curb appeal because it can brighten a home's exterior and show that there are signs of life inside. Replacing your exterior lighting fixtures is a great way to update your home's look and make your house look more welcoming. After updating the exterior's lighting fixtures, make sure to leave the entryway lights on at night to illuminate your yard and keep your home aglow.
10. Create A Seating Area
Adding seating to your porch will not only boost your home's curb appeal, it'll also give you and your family a nice place to relax. If you're thinking about creating a sitting area on your porch, you have so many options for seating. You could implement porch swings, benches or tables and chairs.
11. Update Your Walkway
If your home's exterior is looking a little outdated, consider updating your walkway to give it a new look. Updating your walkway can make your home more inviting and bring more visitors inside. You can level-up your walkway by adding flowers along the side, or by rebricking or restoning it.
12. Pave The Driveway
If a bumpy or broken driveway is taking the focus away from your house, paving it could take your curb appeal from a zero to a ten. Fresh pavement can brighten up your home's exterior and make your house look younger, too. Plus, it's sure to attract families and other potential home buyers who might be looking to spend a lot of time outside.
Get approved to refinance.
See expert-recommended refinance options and customize them to fit your budget.
The Bottom Line: What The 'Before And After' Curb Appeal Transformation Can Do For You
Now, compare your home's current value to the value it could have if you were to spruce it up with some of these easy tips. Upgrading your home's exterior can mean the difference between having enough interested buyers to be able to sell your home for your asking price (or more!) and having to lower the price to even sell your home at all. Following these tips can help boost your curb appeal in just a couple weekends.
Want to learn about the home selling process as a whole? Visit the Rocket MortgageⓇ Learning Center for more great information!
Related Resources
Viewing 1 - 3 of 3