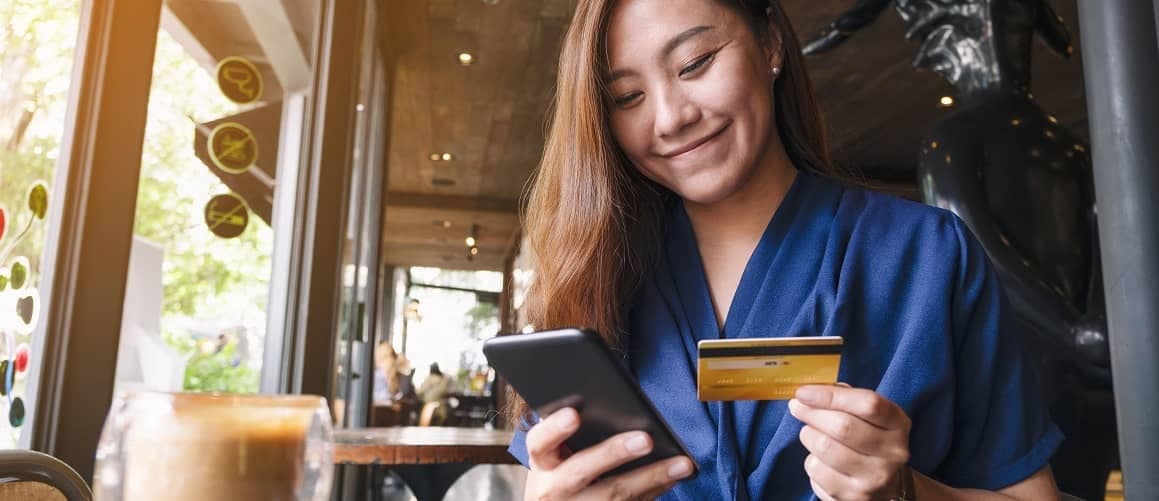 What Do Credit Repair Companies Do And What Are 2023's Best Credit Repair Companies?
Jamie Johnson5-minute read
May 01, 2023
Share:
Mistakes on your credit report are more common than you might think. Did you know that 34% of Americans have found an error on theirs? And while you can take steps to remove these errors yourself, this can often be a frustrating process.
That's why many people choose to hire credit repair companies. A credit repair company can clean up your credit report for you, saving you tons of time in the process. But you want to do your research and make sure you work with the right one.
What Are Credit Repair Companies?
If you're looking to buy a home, your credit score will be a crucial factor influencing the rates and terms you receive. So, if your credit score is lower than you would like, a credit repair company can help you clean it up.
A credit repair company is a third-party service that contacts the credit reporting bureaus on your behalf. In exchange for a fee, the company will remove inaccurate or negative information and help you improve your credit over time.
Of course, you have the legal right to dispute any incorrect information on your credit report yourself. But many people find this task overwhelming and need someone else to do it for them.
See What You Qualify For
Congratulations! Based on the information you have provided, you are eligible to continue your home loan process online with Rocket Mortgage.
If a sign-in page does not automatically pop up in a new tab, click here
How Do Credit Repair Services Work?
A credit repair company starts by ordering a copy of your credit report from Experian®, EquifaxTM, and TransUnion®. They'll evaluate your report for inaccurate or damaging information.
However, it's essential to understand that credit repair companies can help correct errors in your credit report, but they can't legally make untrue claims on your behalf.
Once the company has reviewed your credit report, they'll reach out either to the credit bureaus or data furnishers who supplied the information. In addition to credit repair, many of these companies also offer credit monitoring services to reduce identity theft.
How Can Credit Repair Specialists Fix My Credit?
There are no quick fixes when it comes to building or repairing your credit. So, you should avoid any company that promises you immediate results.
These companies start by reviewing your credit report for negative or inaccurate items. From there, the company reaches out to the credit bureaus and data furnishers to challenge certain items found on your report.
In addition, credit repair companies may recommend ways you can begin improving your credit. While there's nothing credit repair companies can do that you can't do for yourself, there's also nothing wrong with paying a third party to perform the task for you.
What Should My Credit Score Be And Why?
Your FICO® Score will fall somewhere in a range of 300 – 850. But when it comes to applying for a mortgage, the higher your score is, the better.
A higher credit score will help you earn the best rates and terms on your mortgage. And certain lenders require specific credit scores to buy a house, depending on the type of mortgage you're looking for.
What's The Difference? Credit Repair Vs. Credit Counseling
Credit counseling and credit repair are two very different services. Credit counseling is financial advice specifically tailored to your situation.
In addition, a credit counselor will usually provide resources to help you make better decisions and improve your financial situation. The point of credit counseling is usually to help consumers get out of debt.
By comparison, credit repair is a service that's designed to improve your credit score by removing inaccurate information from your credit report. Both services help you improve your financial situation, but they go about it in different ways.
Do Credit Repair Companies Work?
It's very common to find a mistake on your credit report, which is why you should check a free copy of yours at least once a year. A credit card company will review the information on your credit report for you and look for any errors.
Assuming they find inaccurate information, the company will contact the credit bureaus on your behalf to have this information removed. The company will usually reach out by mail. Many credit repair companies will send repeated letters over a series of 30 days, challenging certain items listed on your credit report. This strategy is often successful.
Buyer Beware: Credit Repair Agencies And Scams
Many people are unaware that they can perform the same services offered by credit companies themselves. And some credit repair companies have made misleading representations about what they do, which is why the Credit Repair Organizations Act was passed to punish this behavior.
How Can You Tell If Credit Fixers Are Reputable?
If the information provided on your credit report is fair and accurate, it cannot be legally removed. The requirements and prohibitions contained in the Credit Repair Organizations Act outline what credit repair companies can do to help you fix your credit.
Information That Must Be Provided
When you start working with a credit repair company, they'll begin by evaluating your credit reports from the three major credit bureaus. During your consultation, the company will explain the information included in the report and how they can help you.
Promises That Cannot Be Made
When evaluating credit repair companies, there are a few warning signs you should watch out for. According to the FTC, these companies cannot engage in the following behavior:
Require upfront payment before they've done any work on your behalf

Tell you not to contact the three major credit bureaus yourself

Tell you to dispute fair and accurate information on your report

Advise you to give incorrect information to the credit bureaus

Fail to explain your legal rights to you
How Much Does It Cost To Work With A Credit Repair Company?
The cost of hiring a credit repair company will depend on the type of service and level of involvement you're looking for. Most companies will charge a one-time setup fee, in addition to a monthly fee.
Some companies will offer higher premium packages with additional services like credit monitoring and fraud protection. The more services you add on, the higher the costs will be.
The Bottom Line: Credit Repair Takes Time – And Sometimes, A Little Professional Help
Credit repair companies can help you by clearing your credit report of errors. Of course, you could do this yourself, but many people find it easier to have a third party do it for them.
Since a home purchase is such a big decision, having credit repair professionals help you out could also be worth it. In addition, be sure to use our mortgage preapproval checklist to prepare for the approval process.
Get approved to refinance.
See expert-recommended refinance options and customize them to fit your budget.
Related Resources
Viewing 1 - 3 of 3