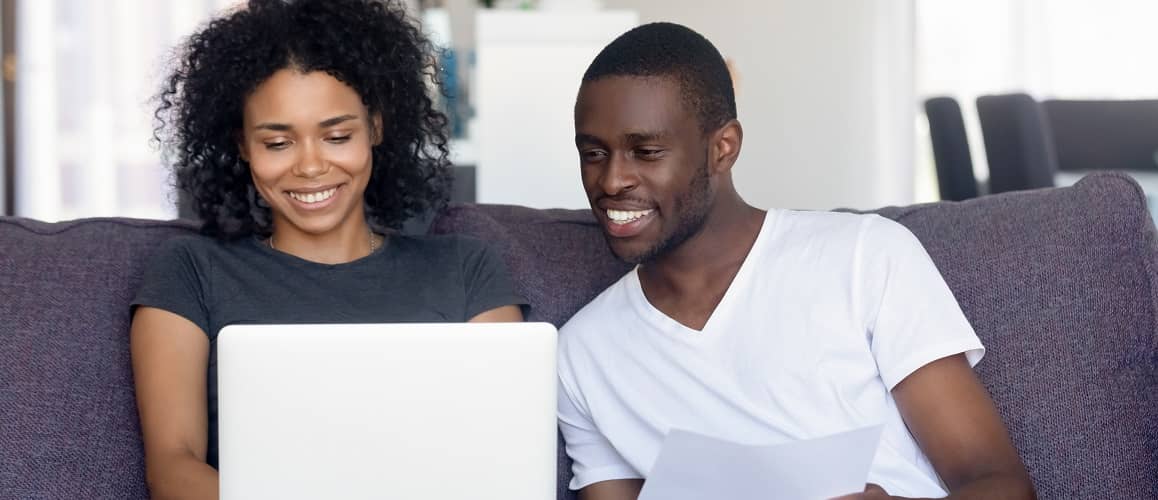 What Are The Costs Of Selling A House?
Victoria Araj5-minute read
September 16, 2021
Share:
When it's time to sell your house, it's important to be able to anticipate the expenses that go along with it. The big picture is that you can expect to spend around 15% of your home's sale price. You may be if there's a way to cut that percentage down.
The truth is that many expenses are necessary if you want to get a fair price for your home. Most of the costs we'll be outlining in this article, you'll simply want to incorporate into your budget. However, some costs are more optional, and the amount you spend may vary depending on whether you're currently in a seller's market. We'll help you sort out which are which.
The Cost Of Selling A House With A REALTOR®
Hiring a REALTOR® will probably be your No. 1 expense at 5 – 6% of the home's sale price. Most experts recommend hiring a real estate agent to help sell your house. Although it may seem tempting to sell your house yourself, there are several reasons that it's a good idea to hire a REALTOR®, including the following:
Sometimes, a buyer's agent

won't show houses that don't have a selling agent.
Real estate agents can help negotiate on your behalf and make sure you get a fair price.
Real estate agents provide useful guidance when it comes to what you'll need to do to get your house market-ready.
Our verdict: This expenditure is highly recommended.
Tested. Trusted. Top-rated.
Visit Rocket HomesSM to get a proven real estate agent that's handpicked just for you.
What Goes Into The Costs Of Selling A Home?
You'll likely be spending a bit of cash when it comes to the preparations of getting your home ready to sell. The expenses associated with preparing your home for sale are more varied and flexible. Let's take a look at some of these expenses.
Pre-Inspections
Pre-inspections typically cost around $300 – $500. Although a pre-inspection may seem like an unnecessary expense, it may be a worthwhile investment. Unexpected problems revealed in an appraisal are a common reason for potential buyers to back out, and delays in selling can be very costly, not to mention frustrating.
Additionally, seller concessions are extremely common. Although there are official limits on the percentage of a home's appraisal value that can be offered as a seller concession, these limits won't keep you from shelling out a considerable amount. With a down payment of more than 25%, the seller can still contribute up to 9%.
You'll be in a much stronger bargaining position if you're aware of any potential issues that could be revealed through a home inspection, and if you've already factored them into your home repair budget and/or the terms you're prepared to offer.
Our verdict: This expenditure is highly recommended.
Professional
Cleaning
It typically costs $200 – $400 for a professional deep clean. Numbers will depend on the square footage of the home. This is probably something you could tackle yourself. However, it's a matter of deciding whether you want to invest the energy during such an eventful time in your life.
Our verdict: This expenditure is recommended for the busy and/or overwhelmed.
Home Repairs And Improvements
Many home improvements can be easy ways to increase your home's value for a sale. However, not all improvements are created equal. Kitchen updates can easily pay for themselves in improvements to your home's resale value, while windows tend to be a money sink. If you spend around $4,000, you'll be within the average, and it's likely that this will be an investment that will pay off.
Our verdict: This expenditure is recommended.
Landscaping
On average, sellers spend only $145 on landscaping. You'll have to decide whether a little can go a long way to enhance your home's curb appeal, or whether it makes sense for you to leave your home as-is.
Our verdict: This expenditure is recommended for some.
Home
Staging
Staging is a way to set your home apart and make sure the buyer gets that "love at first sight" feeling.
Many find it difficult to stage their home effectively without professionals, simply due to the logistics of keeping furniture in a house they're planning to vacate. It also does require significant effort and know-how to make a home appealing to a wide range of viewers. Keep in mind that a fast sale can end up saving you an incredible amount.
Staging a home can, however, be done by oneself with effort and preparation. The cost is generally around $2,000 a month, assuming it's only for 1 month, and taking into account the fees for furniture rental. If you just want someone to declutter and rearrange, the cost is usually around $800.
Our verdict: This expenditure is recommended for all but the most ambitious DIYers.
Professional Photography
Posting attractive, professional pictures of your home is crucial to selling. Professional photography will generally cost about $200. Although this may not be money you want to spend, it's critical for your home to look its absolute best in photos that are shown to buyers.
Our verdict: This expense is highly recommended.
Capital Gains Tax
Fortunately, in most situations, the capital gains tax will not apply. You should research your own situation, however, to make sure. If you've lived in your home for a very short time, are selling a rental property or live in a property that has increased in value by more than $250,000, you may need to pay this tax.
Final Costs For The Seller
Closing Costs
It isn't just buyers who have to contend with closing costs. You may have to pay a transfer tax and a prorated property tax. This varies by location, so check out the regulations for your area. It's also possible that you may have to pay a penalty for changing the terms of your mortgage, so it may be best to contact your lender, depending on your situation.
As a seller, you may end up paying for the title search, to make sure their claim to the property you're selling is undisputed. Although the buyer sometimes pays, this is a common seller concession. It's typically only $50 – $100. It's also common for the seller to pay for title insurance for the buyer in order to provide assurance that the title is clear.
Moving Costs
Many individuals who are moving decide to pack up their own belongings, rent a truck and do all the moving themselves. There are others who decide to hire a moving company themselves so they can focus on other tasks during the home selling process. If you decide to hire a moving company, you're looking at about $500 – $2,000. Although that may seem like a lot of cash just for moving costs, it might help to lower your stress during the process.
Mortgage Balance
If you happen to have a mortgage on your home, like most people do, you'll have to pay off the remaining mortgage loan balance. In most cases, you'll be able to pay the mortgage balance off from the sale of the house and hopefully use any extra cash for a down payment on your new home. On the other hand, if you don't sell your house for the price you were anticipating, you'll have to pay back the mortgage balance to your lender.
Calculating Total Costs To Sell A House
Let's take a look at an example of how much it would cost to sell your home if the house were valued at $250,000 (we're taking the numbers from earlier in the article). It's important to note that this is an example, and may not include all the fees and costs of selling a home.
| | |
| --- | --- |
| Costs of selling a house: | Seller's costs: |
| REALTOR® fees | $12,500 |
| Inspection | $250 |
| Cleaning | $200 |
| Repairs and improvements | $4,000 |
| Landscaping | $145 |
| Staging | $2,500 |
| Photography | $200 |
| Closing costs | $7,500 |
| Moving costs | $1,000 |
| Total cost: | $28,295 |
The Bottom Line: Know The Costs Before Putting Your Home On The Market
It's easy to feel frustrated by all of the potential costs of selling a house. That being said, you should remember that many of these costs will actually improve the resale value of your home and help you sell your home faster. A faster sale doesn't just save stress, it can also save you money by reducing the time that you own two properties.
The bottom line is that most of the costs of selling your home are, like homeownership itself, often a wise investment. If you're unsure about the costs that go with putting your home on the market, do your research and take a look at some of our tips on how to get your house ready to sell.
Take the first step toward the right mortgage.
Apply online for expert recommendations with real interest rates and payments.