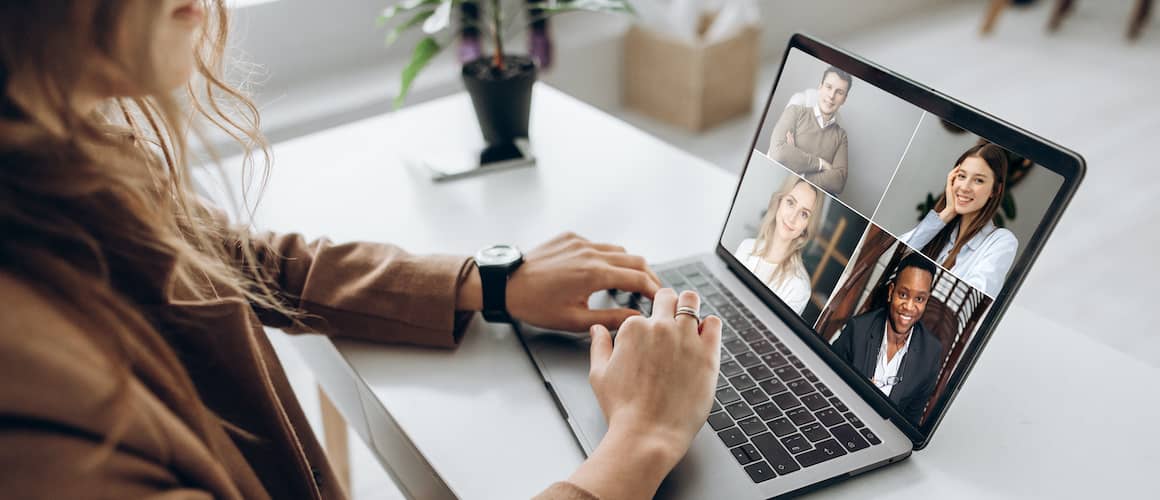 Common HOA Rules And Regulations You Should Be Aware Of
Carla Ayers8-minute read
September 08, 2021
Share:
A homeowners association (HOA) is a not-for-profit organization that enforces a community's rules and regulations to uphold property values. We'll discuss some common HOA rules and how they're enforced below.
Homeowners Association Rules: Why Do They Exist?
HOA bylaws exist to maintain uniformity and order throughout a neighborhood. The HOA board of directors enforces the rules and is responsible for ensuring the common areas are maintained properly.
In communities with amenities like a pool, the HOA board would be responsible for ensuring the pool is serviced and repairs are made in a timely fashion so all residents can enjoy it.
Most homeowners associations will have a board of directors that is made up of volunteers who live in the community and are elected by other homeowners in the neighborhood. The board is responsible for ensuring fees are collected, administering reserve funds, reviewing vendor service contracts and enforcing community standards.
Many larger communities enlist the services of an HOA management company, a professional third-party firm that helps the HOA board fulfill its duties. The HOA management company may help issue billing statements, collect payments, issue warnings and fines for community violations, etc. Most major decisions like choosing a service contractor would be relegated to the HOA board of directors.
The board will organize an annual meeting and invite the entire community. The board or management company will present the budget and discuss any agenda items that have been planned and open the floor to comments and questions. Many communities have online message boards or private social media groups to discuss neighborhood-related topics as well.
What Is A Restrictive Covenant?
A restrictive covenant is an agreement you make with a homeowners association that defines how you can use the property that's in an HOA community. A restrictive covenant can include things you must do, like maintain a neat and tidy lawn. It will also include things you cannot do, like raise chickens or goats.
HOA rules are often referred to as Covenants, Conditions & Restrictions (CC&Rs), restrictive covenants or HOA bylaws. You'll hear these terms used interchangeably in real estate discussions.
Take the first step toward the right mortgage.
Apply online for expert recommendations with real interest rates and payments.
Common HOA Rules, Regulations And Restrictions
These restrictions are put in place to add uniformity to a community and maintain property values. Some communities have amenities like a pool, tennis courts and playgrounds that require a lot of maintenance and repairs. You'll need to evaluate if these types of features are important to you and if they will fit in your budget.
Many choices in the multiple listing services (MLS) will include information about HOA fees and some include the CC&Rs for download and review. It's always a good idea to have your real estate agent request the most up-to-date HOA bylaws so you can review them before you put in an offer.
The following restrictions don't apply to all HOAs, but they are some of the more common ones we've seen. Your community will have its own unique features and needs. It is ultimately the home buyer's responsibility to review the rules and guidelines before they purchase a home in a community with a homeowners association.
Monthly HOA Fees
HOAs fees can range from a few hundred dollars to several thousand dollars a month depending on where you live and the type of home you're purchasing. HOAs collect a fee from all homeowners in a community to maintain common area amenities, landscaping and other services.
Most HOAs will have a fixed monthly amount based on expenses from the previous year. If there is a surplus, the extra money is deposited into a reserve fund. A reserve fund is used to supplement larger capital projects like roof replacement or asphalt repairs.
Some communities prefer not to use their reserve fund, or they may not have any reserve funds to use. In this case, the board of directors may decide to impose a special assessment or raise monthly HOA fees to cover expenses.
When you request a community's bylaws you can also request a budget. Looking at the financial history of an HOA, you can see if there have been any special assessments, if there is a reserve fund, any planned increases in dues and any large capital improvements on the horizon that could cause future special assessments.
Structural And Design Regulations
Many communities are developed with a certain design aesthetic in mind. When you find a home that you like, make sure any upgrades or repairs you have in mind are items you can modify within the HOA's guidelines and restrictions.
The size, material and color of upgrades will likely need to be approved by the board of directors. For example, you want to purchase a home that doesn't have a deck and you plan to add one. You'll need a permit from the building department in your city. You'll also need to ensure the deck you intend to build fits within the guidelines of the HOA bylaws. The board may require a drawing or project mockup to approve the deck's color, size and material. Many HOA bylaws require homeowners to submit a request in writing to add items like fences, sheds, pools, hot tubs, kids' play sets, etc.
Some communities have a ban on additional construction, so if you plan to grow in your home and add on, you may want to pass on those homes with construction restrictions in their bylaws.
Noise Level Restrictions
Many HOA covenants spell out specific noise level restrictions that help a community live in harmony. Some communities restrict lawn mowing to certain hours of the day so the neighborhood isn't disturbed too early in the morning or too late at night. Oftentimes neighbors can communicate a noise disturbance to the HOA board of directors and they're able to intervene and mediate a peaceful resolution to the disturbance.
Pet Restrictions
HOA rules might include specific restrictions for the type of animal you can own or breed in your home. In many urban condominium communities, homeowners associations enforce size restrictions on dogs. Some communities have a breed restriction list as well that calls out specific aggressive breeds and doesn't allow them on the property.
In communities with common areas shared by all neighbors, homeowners may be required to keep their animal on leash and provide proof of vaccinations. Playgrounds, pool areas and sports fields may be off limits to pets as well, so pay attention to the common area signage.
If you plan to raise animals like chickens or goats, be sure to review the HOA rules and regulations closely. Livestock and farm animals have been a hot topic of discussion at annual HOA meetings all over the country. Ensure the community is open to the type of animal or livestock you plan to raise before you purchase a home in that neighborhood.
Landscaping And Exterior Decoration Restrictions
A CC&R might have guidelines for the type of maintenance you'll need to perform on your property. Things like the length of your grass and frequency of your lawn being mowed could be spelled out in the bylaws. The type of plants you can and can't have in your yard will likely be addressed as well.
You may be able to decorate the exterior of your home according to the season, but you might be limited in the time the decor can stay up, the type of decor you can display and the size and amount of decorations.
Driveway Regulations
Many families have multiple vehicles and love to entertain. If that's you, pay close attention to any driveway restrictions and regulations in the HOA rules. Some communities require all vehicles to be parked in a garage or they limit the number of vehicles you can have in the driveway. This helps eliminate congestion and helps expedite snow removal and landscaping efforts.
If you're the adventurous type, you might have recreational vehicles and maybe even a camper. Make sure these items and their transportation trailers are allowed to be parked on your property. Some CC&Rs limit or completely ban RV parking in driveways and streets. Trailers and campers may need to be stored in the garage or relocated seasonally.
Those families with athletes may need special permission to install a basketball hoop or soccer net in the driveway as well.
Maintenance And Upkeep Requirements
The main priority of an HOA is to protect the value of a neighborhood. This can include requiring chipped paint or damaged siding to be repaired in a timely fashion and to the specifications in the bylaws. This helps maintain a neighborhood's curb appeal.
In single-family homes, some homeowners are required to plow driveways and ensure sidewalks are clear during the winter. Homeowners are expected to repair things like broken window panes and burned-out exterior light bulbs quickly and with good quality workmanship.
Neighborhood And Common Area Rules
Common area rules and regulations are typically included in the HOA bylaws. These bylaws provide clarity as to who can use things like the pool or gym and how they can reserve them.
If someone is misusing the gym or pool, you can report them to the board of directors to curb the behavior. Those homeowners in the community who do not abide by the rules risk being fined or having their privileges to amenities revoked. If a homeowner continually violates HOA bylaws the board of directors can fine them or even place a lien or encumbrance on their property.
Commercial Operations
CC&Rs often outline commercial operation limitations. If you're looking to make extra money renting out your home or running a business, pay close attention to the commercial operations section of the CC&Rs.
Parking a company-branded vehicle in your driveway or on the street in front of your home could be prohibited. Hanging signage or advertising for your home-based business may be subject to the board of directors approval as well.
With the increasing popularity of Airbnb and other short-term rental platforms, communities are limiting investor-owned properties in their neighborhoods to avoid potential noise and traffic risks. If you're purchasing a property with the intent to generate income, make sure you and your REALTOR® clarify any areas of the bylaws that might be unclear about operating a business in that community.
Occupancy Limits
An HOA may limit the number of occupants that can live in a household. Many HOA boards will require residents to register all occupants of their home as a way to monitor and manage the number of people using amenities like the pool or gym.
Trash
In communities with individual trash bin pick up, there will likely be guidelines on where you can store your trash and recycling bins. Some communities require them to be stored in a garage or a location not visible from the street.
Parking
For those communities with streets and sidewalks, the community guidelines could limit the number of vehicles parked in front of your home and the length of time they can stay there. In more congested urban areas, parking permits and vehicle registration may be required, and additional fees could apply for parking.
Gatherings And Parties
You probably won't need to pull out your HOA bylaws to plan a small get-together with friends. However, if you like to plan large gatherings or want to use your home for an event like a wedding, you'll want to make sure the community allows such occasions.
Some CC&Rs may require you to register your event and have guests park in certain areas to ensure the neighbors have quiet enjoyment of their home. You may also be required to send written notice to neighbors so they can adequately prepare for the influx of noise and traffic. As we mentioned earlier, some communities have very strict noise level restrictions and may not be the best fit for you.
The Bottom Line: Know The HOA Rules And Cost Before You Buy
The restrictions could be enough to turn you away from a home in a great neighborhood. But for some, the peace of mind of having rules and guidelines in place to keep the neighborhood nice is all they need to sign on the dotted line.
Taking the time to review the homeowners association bylaws before you make an offer to purchase a home can save you a lot of future frustrations. Just remember, an HOA board of directors is made up of volunteers from the neighborhood. They want what's best for their home too. An active, well-organized homeowners association will plan events, communicate community needs and work toward harmony in its neighborhood.
To get started looking for your new home, check out Rocket Mortgage®.
Get approved to refinance.
See expert-recommended refinance options and customize them to fit your budget.