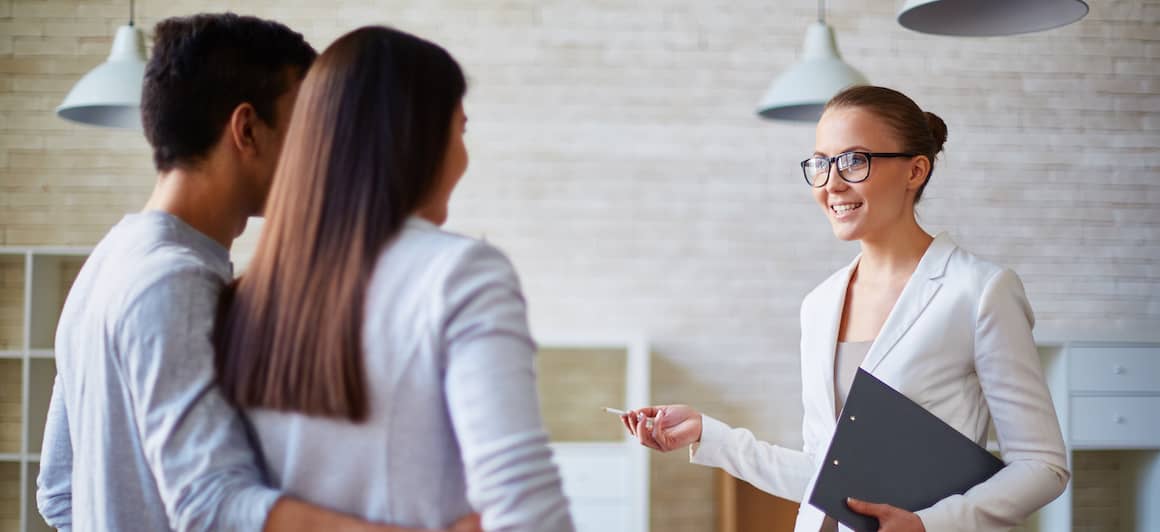 What The National Association Of REALTORS® (NAR) Clear Cooperation Policy Means For Homebuyers
Molly Grace4-minute read
June 04, 2021
Share:
The National Association of REALTORS® (NAR), the leading trade organization for real estate professionals, has a rule for all REALTOR® association-owned MLSs that aims to do away with so-called "pocket listings." This rule is known as the Clear Cooperation Policy.
What does the Clear Cooperation Policy mean for home buyers? Let's take a look.
What Is The Clear Cooperation Policy?
Essentially, NAR's Clear Cooperation Policy requires that members of REALTOR® association-owned multiple listing services (MLSs) – the databases that real estate brokers in a given area use to share information about their properties with each other – submit their listings to the MLS as soon as they begin publicly marketing them.
The policy states: "Within one business day of marketing a property to the public, the listing broker must submit the listing to the MLS for cooperation with other MLS participants."
"Marketing a property to the public" includes things like displaying a "for sale" yard sign, putting up flyers, advertising the listing online or promoting it on social media.
This rule was implemented to put a stop to pocket listings, which are for-sale homes that the listing agent doesn't put on the MLS. With these types of homes, agents use alternative means to market the property, such as word-of-mouth or private listing networks.
There are a few different reasons an agent might prefer to use a pocket listing to market a property. A big one is privacy. Celebrity clients or local politicians who are selling their homes, for example, might not want to publicly advertise the sale. An agent might also prefer a pocket listing if a home isn't quite ready to be shown but they want to start marketing the property and creating interest.
However, these types of listings can have a negative impact on buyers, sellers and the market as a whole, which is why NAR created this policy.
Pocket listings limit the exposure a home gets, which can be a disadvantage for the seller. They also prevent buyers from being able to see all the homes that are available in a given market, limiting their choices and potentially creating concerns around whether fair housing rules are being followed. Market-wide, if enough for-sale homes aren't listed on the MLS – especially in niche markets where data is already limited – market data can become skewed and inaccurate. This skewing can make it difficult for professionals like appraisers, who rely on MLS data, to accurately determine a home's fair market value.
All REALTOR® association-owned MLSs were required to adopt the Clear Cooperation Policy by May 1, 2020.
What Is The MLS And Who Has Access?
MLSs are databases that can only be accessed by licensed real estate professionals who pay to belong to their area's MLS. It's not a tool that is available to the general public.
The Clear Cooperation Policy only impacts MLSs that are owned by REALTOR® associations. There are nearly 600 MLSs throughout the U.S., and most are owned by local REALTOR® associations, meaning that this policy impacts a large number of real estate markets in the country.
Real estate professionals who belong to NAR are also members of their state and local REALTOR® associations. Local REALTOR® associations are required to adhere to the policies and code of ethics created by NAR. Real estate professionals (including real estate agents and brokers) who are members of NAR are known as REALTORS®.
NAR created the Clear Cooperation policy to ensure that all of the brokerages that use REALTOR®-affiliated MLSs are working together, or "cooperating." An MLS works best when everyone who belongs to it submits all of the homes they're selling, so that all buyer's agents have equal access to for-sale properties that their clients might be interested in, and all listing agents can ensure that their seller's homes are being exposed to as many potential buyers as possible.
Take the first step toward the right mortgage.
Apply online for expert recommendations with real interest rates and payments.
How The Clear Cooperation Policy Affects Home Buyers
So, what does all this mean for buyers? The Clear Cooperation Policy aims to benefit home buyers by ensuring that:
Buyer's agents have access to information about all of the properties for sale in a given area, which means more choices for buyers.
Market data in a given area is accurate and thorough, allowing agents to better use comps to help their clients understand a property's fair market value.
Exceptions To The Clear Cooperation Policy
Any time a property is being publicly marketed, it has to be submitted to the MLS within one business day if the listing broker is a member of a REALTOR® association-owned MLS.
However, this policy does allow for what are known as "office exclusives." With an office exclusive, a property is only marketed within the brokerage that the seller has their listing agreement with.
So, if an agent is selling a home as an office exclusive, they can share information about that home with other agents who work within their same brokerage. Those agents can then share that information with their clients.
This allows sellers who want to protect their privacy to avoid having their home advertised publicly. However, it also significantly limits their potential buyer pool.
Keep in mind that any public advertising will trigger the Clear Cooperation Policy. So, if a brokerage puts an office exclusive listing on their website, the home would need to be listed on the MLS.
The Bottom Line: The Clear Cooperation Policy Means More Choices For You
NAR's Clear Cooperation Policy ensures that the MLS works as intended by giving agents, buyers and sellers a level playing field where everyone has equal access to information about the homes for sale in a given area.
However, there are many other factors that can impact a buyer's experience and the amount of choice they have when searching for a home, such as whether they're currently in a buyer's market or a seller's market.
In a hot market where demand is high, it's vital for buyers to start the house hunting process with mortgage preapproval in hand so they can remain competitive and ready to act quickly when they find a home they like.
Get approved to refinance.
See expert-recommended refinance options and customize them to fit your budget.