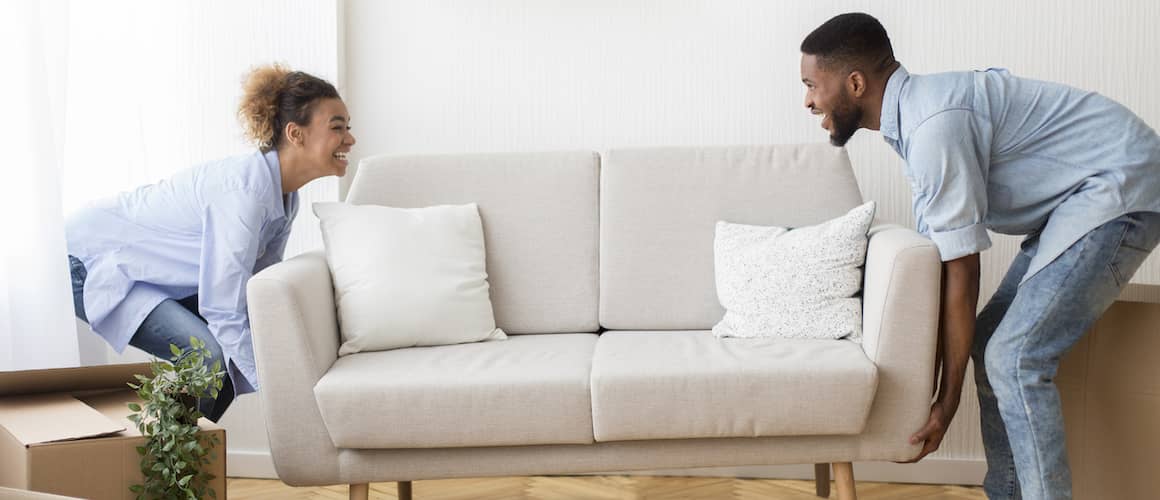 #RealEstateReset: Becoming A Homeowner Despite Student Loans
5-minute read
October 08, 2020
Share:
Over the past few months, my Wealth Wednesdays co-host Angela Yee and I have been on a journey with Rocket Mortgage aimed at helping more Blacks in America get into homeownership through a campaign we've created called #RealEstateReset.
While we set out to educate and share resources and knowledge from the greatest thought leaders, experts and policymakers in the country, we have also been getting an education from all of you.
A recent episode of #RealEstateReset focused on student loan debt and homeownership. It gave us a deeper understanding of the ways in which for many, their education has cost them the American dream of becoming a homeowner, and so much more.
"It's this generation's mortgage," says John Hope Bryant, chairman and CEO of Operation HOPE, and a guest in our series. "Your student loan debt is what you would have spent on the home that would have become the foundation of your wealth building exercise."
The Institute on Assets and Social Policy at Brandeis University finds that the median Black borrower still owes 95% of their student loans 20 years after leaving school entering repayment compared to 6% of white students. But there are steps you can take to reset your "wealth foundation," and plant it firmly in real estate, even if you're burdened by student loans.
Step 1 – Know What You Owe
While we've learned a great deal of new information from the stories of people in our #RealEstateReset community, one thing that wasn't surprising to discover was how many people are afraid to look at their student loan bills, because they're afraid to see how much debt they really owe.
Even Angela Yee recalls such a time in her life.
"When I graduated, I don't know what my student loan debt was," she says. "I know I paid every month and I know I did a couple of deferments, but I didn't know.
"I just was avoiding it. I just knew I didn't have the money to pay them. My credit was terrible, I was stressed out, and I said, 'OK, I have to deal with this.' My best friend bought a house and I said to myself, 'OK, she bought a house. I have to get on my game and buy a house as well.'"
Yee says the first thing she did was figure out what she owed and then made a plan. "Sometimes you have to get yourself a bottle of wine, sit on the floor with it and devise a plan, because guess what? It's not going anywhere and the more that you put it off, the more that you'll be sinking deeper and deeper and deeper," she says.
Jacquette Timmons, financial behaviorist and founder of Sterling Investment Management Inc., says she's mindful of the added economic and day-to-day stress of the COVID economy, but adds that it makes it even more important to know where you stand.
"I think that part of the challenge is that especially right now, people are craving certainty," says Timmons. "But the reality is whether we're living in a pandemic or not, there is no certainty. And what we ought to be prioritizing is actually clarity, looking for clarity around what is the very next best step to take."
Timmons and others agree that everyone's first step in moving toward homeownership while balancing student loans must be finding out how much you owe and getting clear on the terms of your debt.
Federal loan holders can go to the Department of Education's nslds.ed.gov site to find out where you stand. If you have a private loan, start by reaching out to your lender to find out your loan status.
Take Control Of Your Debt
Once you know what you owe, it's imperative that you know all of your options for tackling your student loan debt so that you can better prepare your finances for mortgage consideration.
"I think the No. 1 thing that most folks don't know about their student loans is that there really are a variety of programs that they can enter into in order to achieve an affordable repayment," says Lynnette Khalfani-Cox, co-founder of themoneycoach.net.
"For example, you have the standard loan repayment program, which is what everybody kind of gets funneled into, but that puts you on a 10-year repayment plan. For some folks that might work just fine, but that typically is the highest monthly payment," she continues. "So, if that really doesn't work for you, there are several other programs. There's the graduated loan repayment program. There's the extended loan repayment program. There are income based or income contingent options. And so really about calling up your loan servicing company or your lender and seeing if you can kind of got a deal or getting the right payment program that fits your budget." Cox adds that most of these options also forgive your loans after 25 years.
Some other steps that can reduce your student loan debt load:
Get your boss to pay!

More and more employers will allow you to enter into an employee incentive contract or agreement offering to pay your student loans as a bonus or perk. In turn, you agree to be a loyal employee and remain with the company for a given period of time, usually 2 – 3 years. Contact a current or potential employer's human resource department to find out if this is available to you.
Public service loan forgiveness:

This

government program

forgives all of your direct loans if you work at a government office or nonprofit for 10 years. They do not have to be consecutive. The trump administration is limiting the program, so it's important to see if you qualify as soon as possible. Go to studentaid.ed.gov for more information.
Get the government to pay: Under the federal student loan repayment program, the government will make payments to your loan holder of up to $10,000 a year if you work for a federal agency for at least 3 years. The perk maxes out at $60,000.
Mortgage Coaching
Does the thought of getting your debt under control and preparing yourself for homeownership sometimes feel like more than you can handle?
Then HomeFree USA could be just the helping hand you need. The organization, founded by Marcia Griffin, also a member of our #RealEstateReset team, takes a holistic approach, including credit and career coaching to helping you get to a point where a lender will say, "Yes."
"Don't be afraid," says Griffin. "A lot of folks are thinking, 'I have bad credit,' 'I have other financial issues,' but we all do. We just need to work it out and get some direction," she adds.
Most important, remember, you're not alone. You can check out our full episode on Becoming a Homeowner Despite Student Loans below.