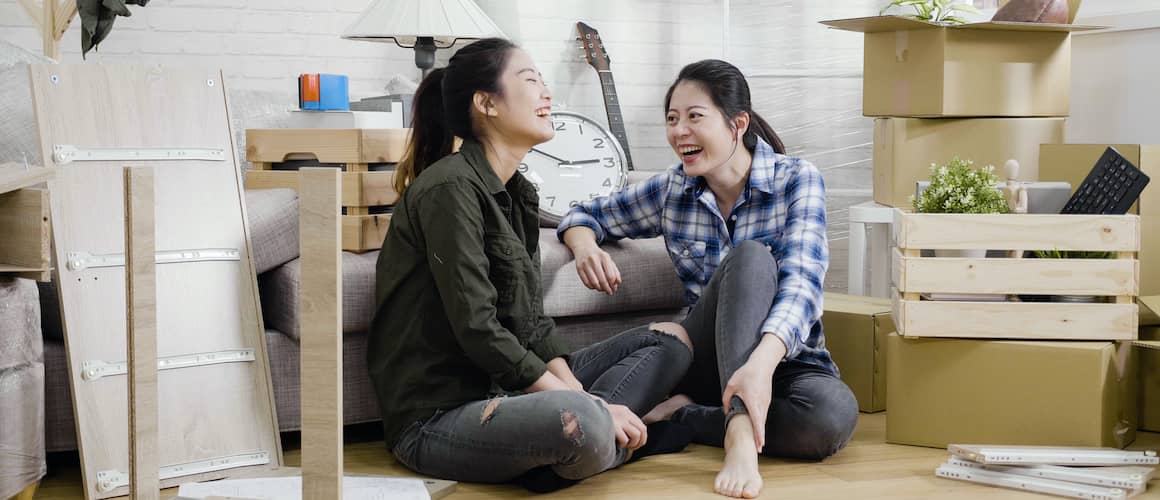 Asking Price: What It Is And How To Set Yours
Scott Steinberg7-minute read
January 12, 2023
Share:
What is an asking price, and how can you set yours when listing your home for sale? In simple terms, a house's asking price is defined as the amount of money that a home seller wishes for a home buyer to pay in order to purchase the property. A homeowner wishing to sell their property will effectively list the asking price as part of a property listing (either independently or with a real estate agent) in hopes of attracting prospective buyers at a specific price point. But a home's asking price is typically not how much you can sell your house for.
What Is An Asking Price In Real Estate?
Whenever you begin looking into selling a house, it is important to set a reasonable asking price that is designed to appeal to the maximum number of prospective target buyers. Also known as a list price, the asking price is the specific amount of money that you are looking to receive for the sale of your property. Asking price is determined by a number of factors and variables, including the location, age, size, and condition of the property, as well as prevailing market conditions in your local geographic area.
Before listing your property for sale, you will want to calculate a list price (which is up to you to determine) for the dwelling. This asking price will be impacted by the square footage and number of bedrooms and bathrooms in your home, as well as any upgrades or surrounding land and property. When setting an asking price, it's also important to keep in mind how much you initially paid for the home, and any balances outstanding on your mortgage, with an eye toward selling the home for a profit. Looking at similar homes in your area that are currently or were recently on the market, especially those that have recently sold, can help you begin to triangulate a good asking price. You will also wish to consider whether you find yourself in a buyer's market or seller's market (one in which buyers or sellers hold more leverage, respectively, due to factors such as low/high demand or inventory levels). In a buyer's market, home buyers hold more negotiating power, while homeowners will hold more cards and can command higher prices in a seller's market, by way of contrast.
All of this said though, it's important to note that any given home's asking price can be greatly impacted by current market conditions. Additionally, asking prices are often open for negotiation, especially if a home is on the market for a long time (which can contribute to it selling for a lower price). When setting an asking price, don't just look to list your home at a compelling price point. Also leave yourself enough wiggle room to comfortably complete a sale while ideally turning a profit if you should find that (due to counteroffers or unforeseen events) you need to adjust it later.
Bid Price Vs. Ask Price
Prospective home buyers won't typically pay list price for a property. Rather, they'll make offers at lower amounts, often with terms and conditions attached, which sellers can accept, reject outright, or reject with counteroffers. These home bids can go through several rounds of back-and-forth negotiations before a final closing price is arrived upon. In select instances, such as when multiple highly motivated buyers wish to purchase a desirable piece of property or the market is heavily weighted toward sellers, a bidding war may ensue. If a bidding war occurs, sellers may actually receive multiple offers higher than their initial asking price, though it's ultimately up to a homeowner to decide which party's offer to accept in the end.
Get approved to buy a home.
Rocket Mortgage® lets you get to house hunting sooner.
When Is The Best Time To Sell A House?
While it's always a good time to sell a piece of property if it's a home of sufficiently good size and compelling price in a desirable area, in practice, real estate markets can be highly volatile. That's because market conditions are at times dependent on external factors such as home mortgage interest rates, a pandemic or the economy, as well as the number of homes available for purchase in your area. That's why it's essential to assess numerous factors, including average home prices and how long homes tend to sit on the market before purchase, prior to listing your home and setting an asking price.
Seasonality
In addition, the real estate market can be highly seasonal. For example, more homes tend to be up for sale and potential buyers are looking during spring and summer, while markets tend to cool in winter. Often, the best time to sell a home is in the first half of May, while the best time to buy one is in early fall before school starts and families have settled into new housing. But like we discussed above, market forces (for example, mortgage rates and economic influences) can impact sales potential, and the arrival of a pandemic can call anything into question. As a general rule though, you may find that you're able to maximize your selling opportunities by listing your home for sale between April and July.
Current
Market Conditions
Some of the many market forces and conditions that can impact the asking price of homes, apartments, condominiums, and other real estate properties include:
Mortgage rates and lending conditions

Number of homes available

for purchase

Economic growth or contraction

Influx or outflux of prospective buyers

Population increases or declines in your geographic area

Tax incentives and federal, state and local home buying programs

Pandemics and health-related concerns

Potential exposure to natural disasters or inclement weather
For example: Are you situated in a city whose population is increasing and drawing an influx of new buyers, and there are a limited amount of homes available at the price point where you're looking to sell? Your asking price may be higher.
Likewise, on the flip side, if you live in a city from which employers and jobs are rapidly departing and looking to sell a home in a neighborhood full of competing properties for sale, your asking price may be negatively impacted instead.
Inventory
Real estate asking prices can be greatly impacted by the number of homes currently on the market in your area. Supply and demand are powerful forces, with buyers often willing to pay a premium for a rare, but hot commodity when available homes are hard to come by. If you find yourself caught in a situation where many competing homes are available for sale, and buyers are hard to come by, you may not wish to sit idle. To reduce the amount of time that a property sits on the market, it may make sense to lower your asking price or consider offering buyers added incentives to help speed a sale along.
How To Price Your Home
When determining your home's value and how much you can sell it for, you'll want to first take a number of different items and factors into consideration.
Complete Home Improvement Projects
Completed home projects (especially those that add curb appeal or improve the quality of a home's interior) can increase the value of your home. For example, landscaping your backyard, installing new cabinets in your den or adding granite countertops to your kitchen can help you increase your listing price. Be advised, though: Incomplete updates will negatively impact your asking price.
Assess Your Home's Construction
The state of your home and its general upkeep will also impact your asking price. Noting this, it's important to undertake any repairs or maintenance prior to listing that can bring your house up to the best possible condition. In addition to the general structural condition of the property, key items that appraisers and buyers will both look for include the state of the home's foundation, roof, windows, HVAC system, electrical system, grounds and more.
Review Comparables In Your Area
Listing and sale prices for similar homes for sale in your area will also affect your asking price. That's why homes of comparable lot size, square footage, age, number of bedrooms and bathrooms, and geographic area tend to fall within a predictable price range. It's important to take a look at these "comps" and pay close attention to how long they've been sitting on the market as well. While unique home features or upgrades can help you stand out, command slightly higher prices, or offer buyers an added incentive to stop by for a home viewing, note that one-of-a-kind amenities or features may not appeal to every prospective buyer. So these can also impact your home's sales potential and asking price.
Negotiating The Asking Price With Potential Buyers
If offers placed on your property do not meet the asking price, you may wish to adjust your listing price or counteroffer to be more competitive, or appeal to a wider range of prospective buyers. Alternatively, if multiple offers promise to match or exceed your asking price, you may find yourself in a bidding war instead. In all cases, the final closing and sale price of a home is up to you and potential home buyers to negotiate. With this in mind, it's important to go into any negotiation knowledgeable about comps and other homes in your area, and any market conditions or forces that may impact the ultimate purchase price.
The Bottom Line
By reviewing the information above, you'll be well-equipped to know if the asking price that you have in mind is accurate and priced to sell. If you find that you need to adjust it, be sure to do your research before making any amendments, so that you can ensure that the new listing price is competitive. Be prepared for buyers to make offers that are lower than you expect when pricing your home, and know how to respond to them in turn, as real estate purchases require a series of upfront negotiations. To learn more about what goes into buying or selling a home, you can read more at the Rocket Mortgage Learning Center.
If all of this sounds like a lot of work, a good listing agent could be your best friend and greatest asset in the sales process. An agent can help you with setting an appropriate listing price based on comparable properties in your area and help you throughout the negotiation process. Our friends at Rocket HomesSM1 can help you find an agent in your area who can align on your goals.
1 Rocket Homes℠ is a registered trademark licensed to Rocket Homes Real Estate LLC. The Rocket Homes℠ logo is a service mark licensed to Rocket Homes Real Estate LLC. Rocket Homes Real Estate LLC fully supports the principles of the Fair Housing Act.
For Rocket Homes Real Estate LLC license numbers, visit RocketHomes.com/license-numbers.
California DRE #01804478
Take the first step toward the right mortgage.
Apply online for expert recommendations with real interest rates and payments.
Related Resources
Viewing 1 - 3 of 3