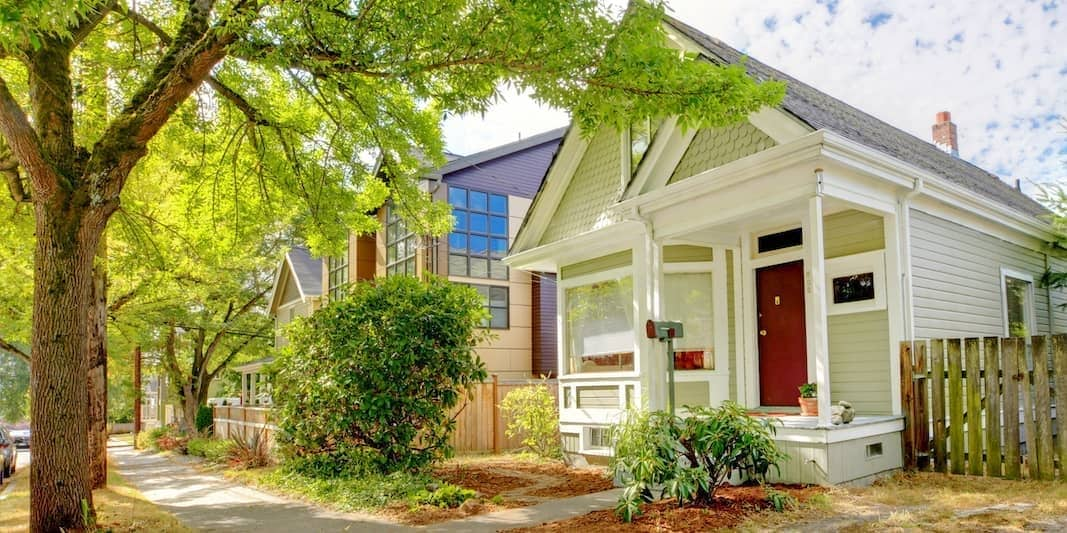 Appraisal Disputes: How To Request A Reconsideration Of Value From Your Lender
Hanna Kielar6-minute read
June 16, 2022
Share:
You found the perfect home and you're ready to move forward with closing on a mortgage and getting the keys. But then you got hit with a low appraisal, and efforts to renegotiate or bring more money to the table aren't going to work.
Thankfully, if this happens, you're not out of options. If you can make a good case that the appraiser made a mistake, you can file an appraisal dispute.
What Is An Appraisal Dispute?
An appraisal dispute involves challenging the value of a home as determined by an appraiser. To challenge an appraisal, you must have good reason to believe the home appraisal was wrong. However, the reasons for appeal can't be emotional in nature.
How To Dispute An Appraisal
For your best chance at successfully disputing a low appraisal, come prepared with evidence-based research about potential home improvements the appraiser missed, errors in the report, or inequivalent comparable real estate.
Once you're empowered with this information, submit a reconsideration of value (ROV) request to your lender.
Reconsideration Of Value (ROV)
If your real estate agent finds comps (comparable properties) that support the sale price, you might still move forward with an ROV. An ROV is the process where a buyer or seller can point out errors in the appraisal to have the value of the home reassessed.
Whether you'll have to pay for an ROV is going to depend on factors such as the need for a second appraisal, the reasoning for the reconsideration request and the type of loan you're applying for. Your lender can walk you through the process.
Because the appraiser has to remain independent, a lender can't ask an appraiser to give your property a specific value. But if the lender finds your request is well-supported, they can ask the appraiser to take a second look at your appraisal.
This could save you from having to bring extra to the closing table if you still have your heart set on the home and the seller doesn't want to come down on price. If a low appraisal happens to you, it's important to have a working knowledge of every tool in the toolbox, including reconsideration of value.
Appraisal Contingency
Before going the route of a dispute, you – as a buyer – should know that a low appraisal isn't always a bad thing. One of the purposes of appraisals is to protect the buyer from overpaying for a property.
This is where having an appraisal contingency in place can be extremely important. An appraisal contingency gives you the right to renegotiate the price if the appraisal comes back lower than your agreed-upon purchase price. If there's no agreement after renegotiating, you can walk away and get your deposit back.
If you don't have an appraisal contingency, you can walk without your deposit or arrive at the closing table with the difference between the appraised value and the purchase price.
Common Reasons For A Low Appraisal
Many factors can lead to a low appraisal. Sometimes the issue is on the side of the appraisers, or maybe homeowners are just not being realistic in their price tag. Let's run through some scenarios.
Appraiser Uses Inadequate 'Comps'
Appraisers use comps to evaluate how much your property would be worth if it sold today, and that's how they produce the value of your home.
Several factors can make a property a good comp. They include:
Same property type:

Three-bedroom ranches would be compared with other three-bedroom ranches.
Similar square footage:

A starter home wouldn't be compared to a McMansion.
Proximity:

The closer the comparables, the better. Ideally, they are in the same neighborhood.
Time of sale:

The closer the sale is to the time when the property you have your eye on is being sold, the better the comp is going to be.
Similar features:

If you have an inground pool or an updated kitchen, the best comparables also have those
If your real estate agent can find better comps, you may be able to get a reconsideration of the value on that basis.
Drive-By Superficial Appraisal
This was convenient when COVID-19 was at its worst, but the drawback of a drive-by appraisal is that the appraiser doesn't actually see the inside of the home and they rely on modeling and public records. This could lead to inaccurate property values. Therefore, you may be able to work with a lender if you can find more accurate comps, for example.
Recent Home Improvements
One way to raise the value of your property on a reconsideration is mentioning home improvements that increase the home's value. A key factor to consider is whether recent sales of homes with similar features back up your assertion of increased value. If you and your real estate agent can find these examples, you may find that you have a good case.
Clerical Errors
Everybody makes mistakes, and appraisers are not immune. This process may actually be led by your lender. If they find an omission or need some clarification, find something that was calculated incorrectly, or discover any other mistake, they may ask for the appraiser to resubmit.
New To The Area
If the appraiser is new to the area, they may not be as familiar with the market and may be unable to find appropriate comparables for recent sales. This doesn't happen ideally, but if it does, you can work with your real estate agent and lender to possibly get a reconsideration of value.
Sentimentality
We've covered various ways that appraisals might go wrong, but they're usually right. It's important when you're appealing to ask yourself if your appeal is based on emotion. Are your assessments really based on market value, or are they more about what the home means to you? If it's the latter, there's a good chance a reconsideration of value won't produce what you want.
The issue of emotion may not come up as often when you're buying a home as it does when you're refinancing because people who are buying haven't always developed an attachment to a property. Nevertheless, be sure to examine your reasoning.
How Long Does A Reconsideration Of Value Take?
The amount of time a reconsideration of value takes can vary. If the error is clerical in nature, it may be resolved in a few hours. On the other hand, this can take a little longer if the appraiser needs to come out to the property and reevaluate for any reason.
Appraisal Dispute Process In 3 Steps
A reconsideration of value isn't something that everyone pursues, but if you need to explore this option, challenging an appraisal shouldn't be difficult. You just need to be prepared.
Let's go over the process of how to challenge the appraisal.
1. Talk With Your Real Estate Agent Or Lender
Feel free to speak with your mortgage officer to find out what format they suggest you present your evidence. This will largely depend on your reasoning for a reconsideration of value.
You should also be in communication with your real estate agent, who can help you find comparables in your area if that's what's necessary.
2. Prepare Your Dispute Appraisal Case
The next step is to prepare your case for reconsideration of value. This will involve finding comps and writing up why they are better than the ones the appraiser initially chose. You can also take this opportunity to (politely) discuss why the comps selected may not be the most appropriate.
If the errors are more clerical in nature, you can work with your lender to figure out how to get these resolved.
3. Submit Your Paperwork
The final step is just to submit the paperwork through your lender. All you can do after this is cross your fingers and hope for the best, but your job is done.
Sample Appraisal Dispute Letter
Appraisal reconsideration requests often come in the form of a letter. When writing your appraisal reconsideration letter, remember the following key tips:
Be specific:

If you think the appraisal is flawed in a way that affects the valuation of the property, politely point out the flaws. If you have specific issues that are central to the value of the property, these make your case stronger.
Suggest alternative comps:

If you believe the property has better comps, state why and name those comps. Keep in mind the earlier guidelines on what makes a good comp: considerations such as more recent sale dates, more similar square footage and being closer in style and square footage.
The Bottom Line: Disputing An Appraisal Can Save Your Home Sale
Appraisers evaluate tons of homes, but they can make errors. If you can find better comps or there's a material error of fact or a problem with the way your appraiser did their evaluation, you may have a case for a reconsideration of value and a new appraisal report.
However, it's important to make sure you're not reacting with emotion. Are your assessments truly based on market value?
Now that you know what to expect if you encounter appraisal issues, you can be even more prepared to buy a home or refinance. Apply online or give us a call at (833) 326-6018.
Take the first step toward the right mortgage.
Apply online for expert recommendations with real interest rates and payments.
Related Resources
Viewing 1 - 3 of 3