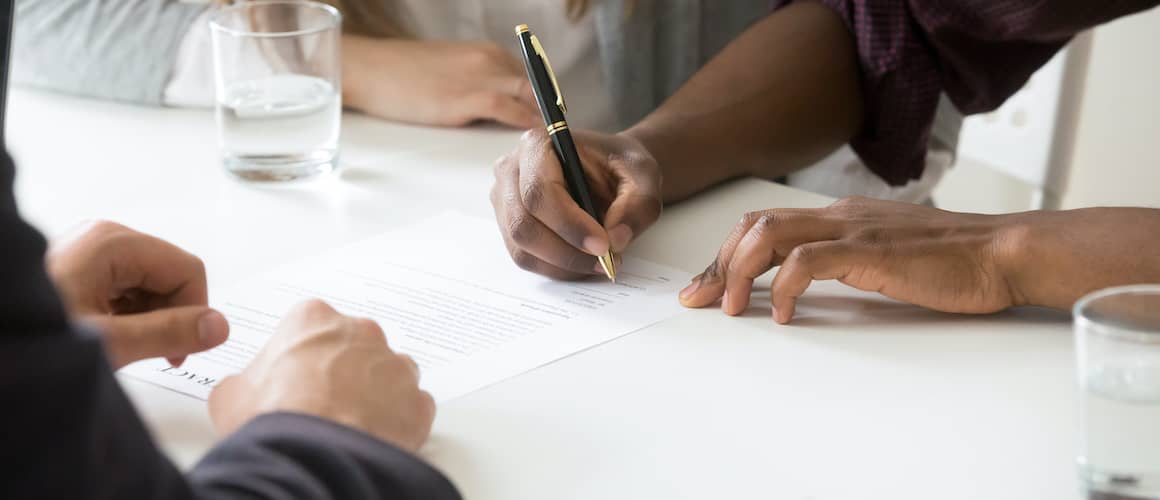 Will Purchase Season Start Early?
Kevin Graham4-minute read
April 09, 2022
Share:
For followers of the housing market, it may seem like purchase season started in mid-summer 2020 and has only slowed briefly ever since then. Now, we are in 2022, making 2020 the longest "year" of our lives and you may be wondering whether we can expect historically normal trends or not. However, the current interest rate environment might speed things up.
We do not expect you to be a mortgage expert, that's what we are here for; but if you're a mobility manager looking to help your transferees navigate purchase markets in a new city, let's go over what trends we're seeing. But first, let's start with a baseline understanding of what we're talking about.
What Is Purchase Season?
Traditionally, there's a period of time each year when most home buying takes place. Typically, it might start in late April or early May just before kids are getting out of school for the year. The end depends on when school starts in your neck of the woods, but the end of peak purchasing is usually around late August.
What's Happened The Last Few Years?
The pandemic certainly impacted so many aspects of daily life. Employee relocations were no exception. Most companies put a pause on all but the most essential travel once the pandemic hit in 2020 and throughout much of 2021.
Employment changes are often the big drivers of moves, and overall migration numbers are down as well. According to data from the Pew Research Center, 2020 saw the lowest moving rate for Americans in recorded history, with only 8% of the population moving between March 2020 and March 2021.
When people did move, it was a bit of a mad dash because they spent so much time in their homes that they realized their current living situation didn't lend itself to what they wanted in a home moving forward, so in many ways, purchase season hasn't let up since.
What About Purchase Season In 2022?
With that context, let's touch on what you can expect from the housing market if you're in the mobility business headed into 2022. Airinc, a company specializing in workforce globalization solutions, has an annual Mobility Outlook Survey. One statistic that was illuminating was that 57% of companies expect their move volume to increase in 2022. Talent retention is also a big focus with the job market being as competitive as it is and that's impacting the way companies think about relocations. Some of you may be looking at more targeted relocations in different markets.
While 2020 and 2021 had housing markets disrupted and then supercharged as a result of COVID-19, 2022 is going to be about people getting ahead of rising interest rates.
In order to get a handle on inflation, the Federal Reserve has raised the federal funds rate for the first time since the beginning of the pandemic. Although not directly tied to the federal funds rate, which is the rate at which banks borrow money from each other overnight, most interest rates, including mortgage rates, follow the same general direction.
In short, if it's more expensive for lenders to get access to money, that cost is passed on to the client. The current median projection calls for the federal funds rate to be at 1.9% by the end of 2022. Given that the current range for the rate is 0.25% – 0.5%, that would require several more increases before the year is out. Higher rates mean higher payments, so this has an effect on home affordability, influencing people to get into the home of their dreams more quickly. They may be eager to buy now and lock a rate before they rise further.
In addition to raising its benchmark interest rate, the Federal Reserve is also going to begin selling off its holdings of mortgage-backed securities (MBS). Housing makes up an extremely significant portion of economic growth every year, so in the midst of the economic downturn caused by COVID-19, the Federal Reserve was keeping mortgage rates low by buying trillions of dollars worth of MBS.
Because the rate of return doesn't have to be as high on a bond if you have a willing buyer, the Fed buying MBS kept mortgage rates lower than they otherwise would have been. The Fed now wants to sell those bonds off for two reasons:
By selling now, it gives more flexibility to the Fed balance sheet if they wanted to follow a similar strategy in the event of another recession.
Second, home prices are up more than 18% compared to the same time a year ago, according to the most recently available Case-Shiller Home Price Index data. You could make a good case that a big part of the reason for higher inflation has to do with home prices, which were only going higher in an environment where financing was cheap.
Your transferees will be looking to buy homes before interest rates go up much further. This pushes up the timeline for purchase season.
The Bottom Line
What's the takeaway? If you're a mobility manager and you know where your transferees need to be come summer, the time to start putting those plans into motion is now. With the interest rate environment the way it is, your transferees will thank you.
Please connect with your Rocket Mortgage® Relocation Team for a complimentary mortgage review or go to Relocation.RocketMortgage.com to get started when looking for a home in a new area. We're here to help you navigate this challenging market.
Related Resources
Viewing 1 - 3 of 3