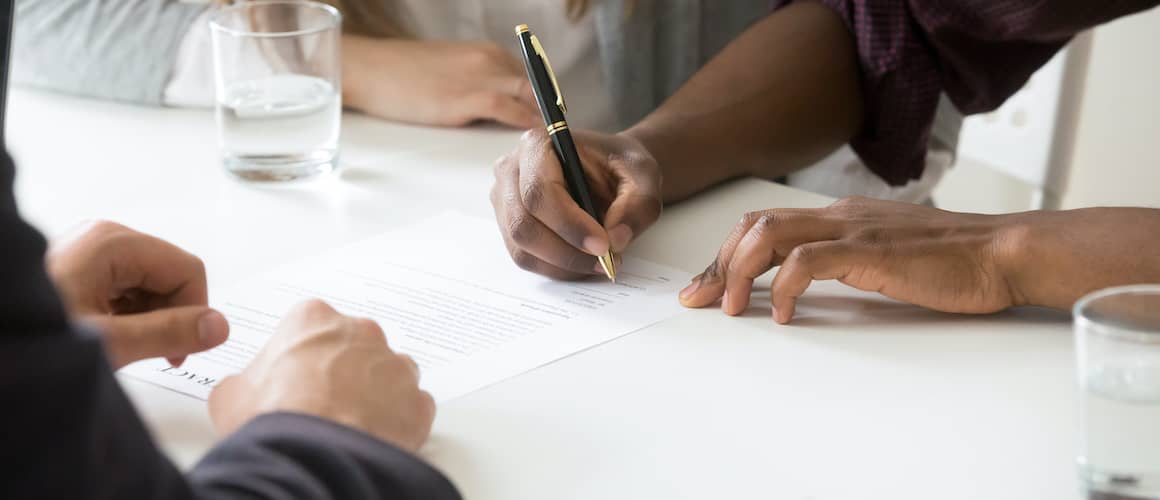 2022 Home-Purchase Season: What You Can Expect
Kevin Graham5-minute read
March 27, 2023
Share:
For followers of the housing market, it may seem like the purchase season started in mid-summer 2020 and has barely slowed since then. Now, we're in 2022, making 2020 the longest "year" of our lives, and you may be wondering whether we can expect a return to historically normal trends. The market is changing, and you'll need to understand the trends if you want to make the most of the 2022 home-purchase season.
Let's start with a baseline overview of purchase season and what you can expect from this year's housing market.
What Is Home-Buying Season?
Traditionally, there's a period of time each year when most home buying takes place. It often starts in late April or early May just before children are getting out of school for the summer. The end depends on when school starts in your neck of the woods, but it typically falls around late August.
During this peak house-buying season, sellers often find it easier to get offers on their homes and buyers find that there's more competition for each home they're interested in. That said, home-purchase season can vary by location, and it largely depends on economic conditions in a particular area.
Get approved to buy a home.
Rocket Mortgage® lets you get to house hunting sooner.
What's Happened The Last Few Years?
The pandemic impacted so many aspects of daily life, and home buying was no exception. Most companies put a pause on all but the most essential travel once the pandemic hit in 2020, and this continued throughout much of 2021. With so much time spent inside the house rather than in an office, many people started to realize that their house didn't suit their new stay-at-home lifestyle.
A need for new home features in combination with historically low interest rates spurred many home buyers to enter the market. Unfortunately, not enough homes were available to satisfy demand. The short supply of homes for sale caused an uptick in competition and bidding wars, led to higher asking prices, and forced many buyers to make offers far above asking price just to encourage the seller to accept their offer.
Many people's motivation for moving changed dramatically during the pandemic. Rather than moving for work, lots of folks chose a new location based on personal preferences, amenities or activities available nearby.
Some People Couldn't Take Advantage Of The Market
During the height of the pandemic, the economic downturn made it difficult if not impossible for some people to enter the home-buying market. Instead of moving, they stayed in their home or at least stayed in the same area.
According to data from the Pew Research Center, 2020 featured the lowest moving rate for Americans in recorded history, with only 8% of the population relocating between March 2020 and March 2021.
However, now that the real estate market is stabilizing, more people are ready to think about homeownership and relocation. This has caused the home-purchase season to continue at a fast pace rather than slowing down like normal.
What About The 2022 Home-Purchase Season?
While 2020 and 2021 had housing markets disrupted and then supercharged as a result of COVID-19, 2022 seems to be about people getting ahead of rising interest rates.
In an effort to rein in inflation, the Federal Reserve has raised the federal funds rate several times since the beginning of the pandemic. Although not directly tied to the federal funds rate – the rate at which banks borrow money from each other overnight – most interest rates, including mortgage rates, trend in the same general direction. As the Federal Reserve increases interest rates, most mortgage interest rates rise.
In short, if it's more expensive for lenders to get access to money, that cost is passed on to the client. The current median projection calls for the federal funds rate to be at 3.4% by the end of 2022. It's likely that the Fed will announce more increases before year's end. Higher rates mean higher payments, so this has an effect on home affordability and is influencing people to enter the housing market now, regardless of whether it's peak house-buying season. Buyers may be eager to buy now and lock in an interest rate before the rate rises again.
In addition to raising its benchmark interest rate, the Federal Reserve is going to begin selling off its holdings of mortgage-backed securities (MBS). Housing makes up an extremely significant portion of economic growth every year, so in the midst of the economic downturn caused by COVID-19, the Federal Reserve was keeping mortgage rates low by buying trillions of dollars worth of MBS.
Because the rate of return doesn't have to be as high on a bond if you have a willing buyer, the Fed buying MBS kept mortgage rates lower than they otherwise would've been. The Fed now wants to sell those bonds off for 2 reasons:
By selling, it gives more flexibility to the Fed balance sheet if the Fed wanted to follow a similar strategy in the event of another recession.
Many home buyers will inevitably be looking to make a home purchase before inflation impacts interest rates any more than it has already. This may cause the 2022 home-purchase season to run much longer than the norm.
See What You Qualify For
Congratulations! Based on the information you have provided, you are eligible to continue your home loan process online with Rocket Mortgage.
If a sign-in page does not automatically pop up in a new tab, click here
What This Means For Buyers
The extended home-purchase season can be good for home buyers looking to get into their dream home as soon as possible, whether they're relocating for work or just want a change of scenery. Here's what you can expect if you decide to buy a house this year.
Lower interest rates: With the Federal Reserve possibly looking to raise rates again this year, buyers ready to enter the market now may be able to lock in a lower interest rate than they will by waiting.
Less competition: Though there's still demand for properties, many people have recently purchased new homes. This means it's less likely you'll get locked into a bidding war.
Higher asking prices: Despite competition for homes not being as stiff as it was at the height of the pandemic, asking prices for homes remain somewhat high in many cases. So, you'll want to be prepared to possibly offer more for a home you love.
The key is to remember that you'll want to start looking for a house as soon as possible. The sooner you get started, the less likely you are to miss out on your dream home.
What This Means For Sellers
The extended purchase season is good news for sellers, too. Here's what you can expect if you're planning on selling your home this season.
Higher selling prices: Because it seems that the number of interested buyers still exceeds the number of homes for sale nationwide, you'll likely get a higher sale price for your home than you would in a buyer's market. As a result, you'll have more money in your pocket to buy your next home.
Multiple offers: The lower housing inventory means homeowners can still expect to receive multiple offers on their homes.
More discerning buyers: You'll still need to make your home as attractive as possible. Buyers are scooping up move-in ready properties faster and for more money than properties in need of repairs.
If you're thinking of selling your home, you'll want to put it on the market sooner rather than later. Though the purchase season may not be ending anytime soon, the quicker you list your house, the quicker you can attract buyers before interest rates creep up.
The Bottom Line
What's the takeaway? If you're ready to begin the buying process, the time to start putting those plans into motion is now. With the interest rate environment unpredictable at best, the sooner you can start looking for a home, the better your mortgage interest rate may be.
Ready to buy a house but not sure how much you can afford? Start the mortgage approval process today.